Large Transfers Tutorial
熊猫速汇PandaRemit - 307


1.Download the Panda Remit APP and click on "Large Transfers."
2.Click on "Send Now."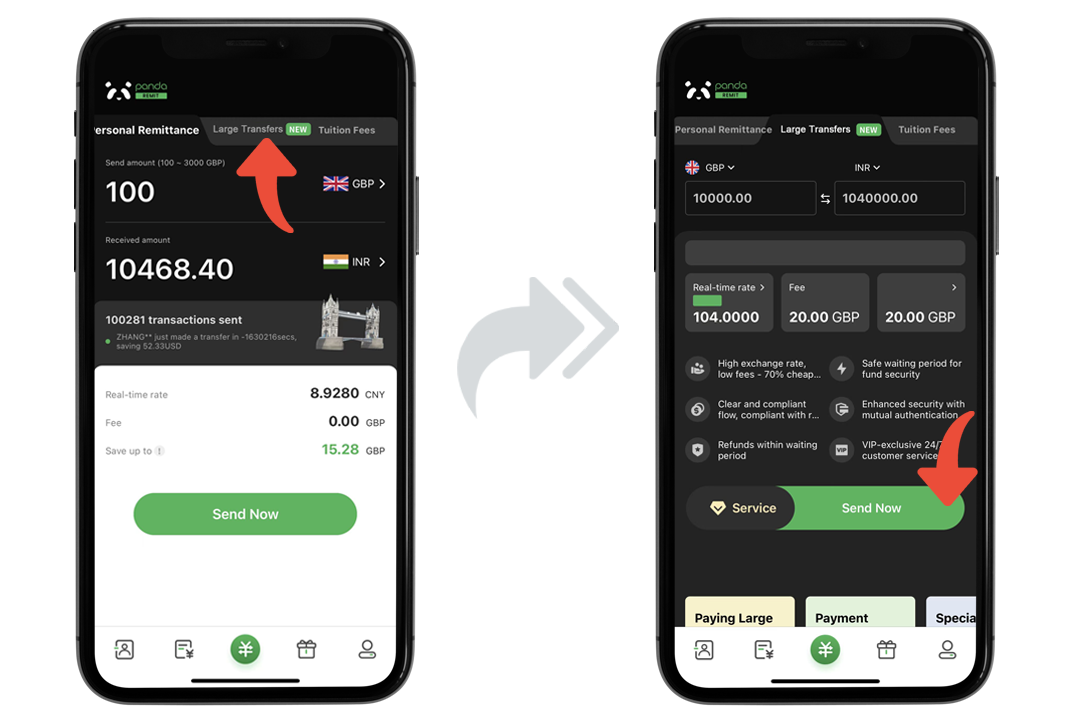 3.Reservation Large Transfers service.
4.Upload the required remittance documents as instructed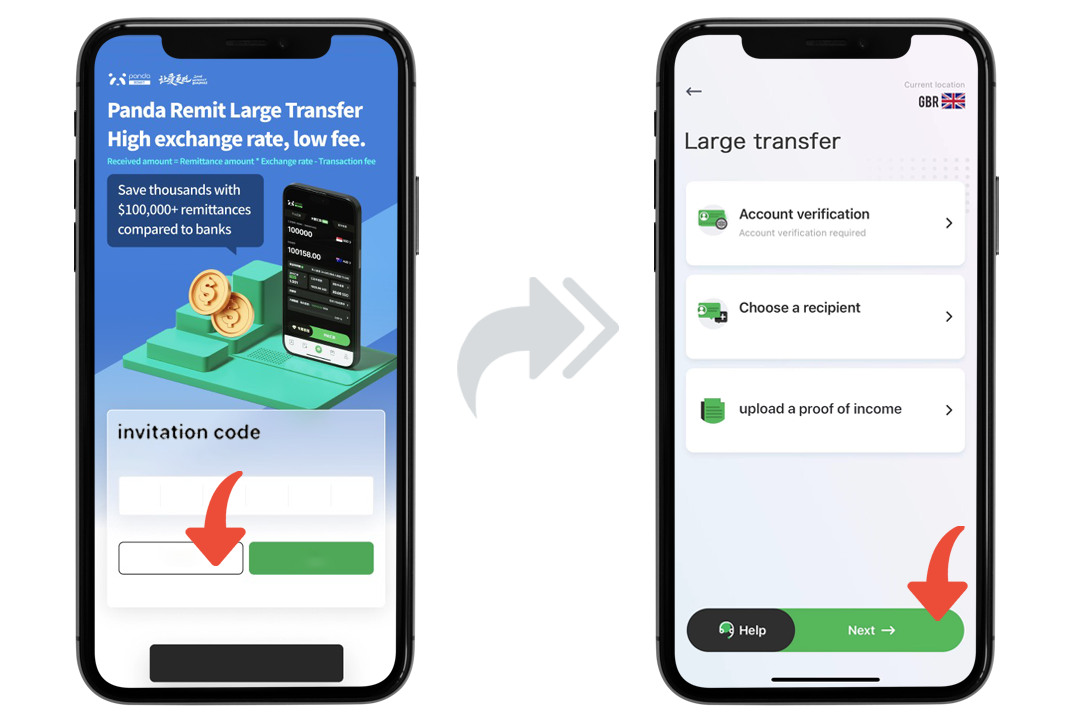 5.Complete the remittance preparations and click "Send Now."
6.Select the recipient.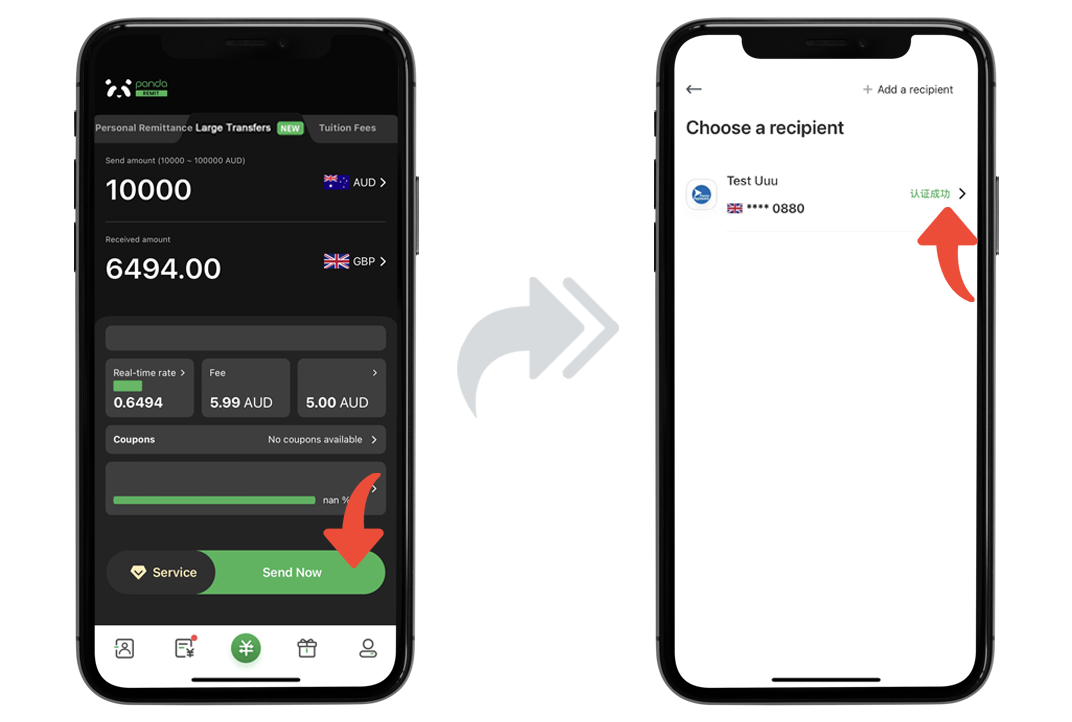 7.Confirm the remittance information and click "Pay Now."
8.Choose your payment method and complete the payment.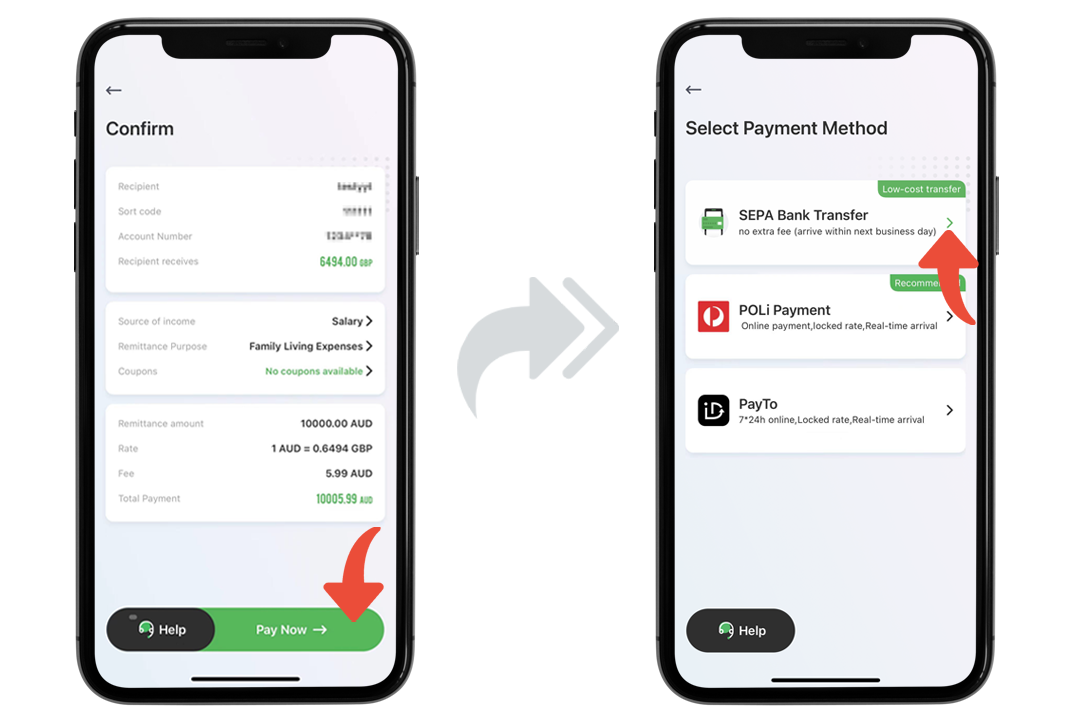 9.Check the order status and wait for the remittance to be credited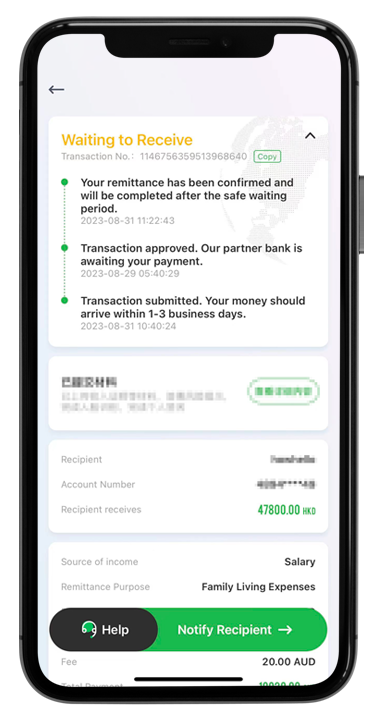 Common Remittance Questions:



1.How is the transfer fee calculated?
The transfer fee consists of a base fee and a percentage rate, which can be found in the order details. Panda Quick Remit offers highly competitive fees in the market.
2.What is the maximum remittance amount allowed?
There is no remittance limit if you provide reasonable income proof.
3.How long does it take for funds to arrive?
In general, funds will be credited within 3-5 business days. To ensure the security of large amounts, Panda Quick Remit provides a 48-hour security guarantee period. Please make sure to confirm the remittance information according to the procedure after specifying the purpose of the remittance.
4.How is the exchange rate determined?
The exchange rate is based on the rate at the time of crediting and is not locked in.