. "Securely Transfer Money from Hong Kong SAR to Mainland China Online - Fees, Advantages, Restrictions & Timing
GPT_Global - 2023-05-18 09:30:01.0 37
.
Remittance is a popular and convenient way to send money from Hong Kong SAR to Mainland China. But sending money online is always associated with safety concerns. Is sending money from Hong Kong SAR to Mainland China online secure? The answer is YES!
Online remittance platforms use advanced security measures to ensure complete safety and privacy for users. All data is encrypted when transmitted, making it difficult for anyone to steal sensitive information like your passwords or bank details. Moreover, many online remittance services provide multi-factor authentication, which adds an extra layer of security on top of regular login methods.
In addition to the technical measures taken by the remittance companies, you can also take additional precautions to keep your money safe. Use strong passwords for your accounts and make sure to never share your password with anyone else. You can also enable two-factor authentication or biometric authentication to increase your account security.
Overall, sending money from Hong Kong SAR to Mainland China online is a reliable and secure way to transfer funds. Online remittance companies have invested heavily in security measures to protect customer data and funds. Combined with your own proactive security measures, you can easily send money online without having any worries.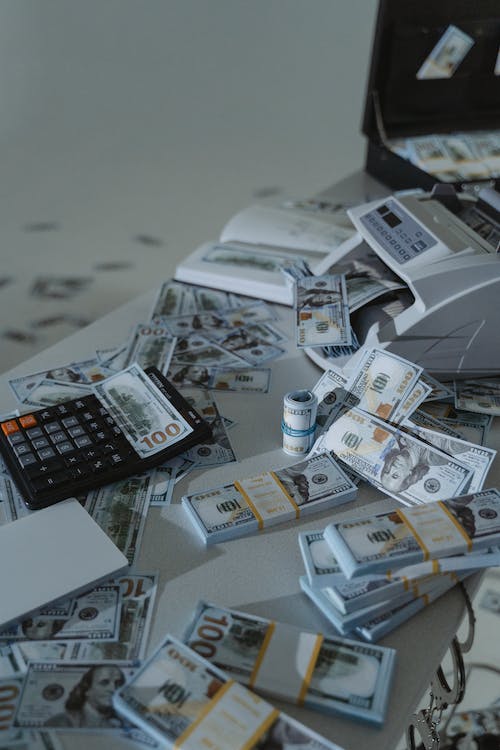 Are there any fees associated with transferring money from Hong Kong SAR to Mainland China online?
Transferring money from Hong Kong SAR to Mainland China can be an easy and convenient task, but there could be some extra costs associated with it. Thus, you may want to make sure that you are not being charged for this remittance service.
Online remittance services usually charge a fee for money transfers, so it is important to understand how much you will be paying for each transfer. You should also ensure that the fees you pay are fair and reasonable. Additionally, you should ask about other fees such as currency conversion fees or transaction limits.
When transferring money online, you should use a trusted and reliable service provider. Make sure that the company offers secure online transactions and has a good customer service record. Doing research before sending money will help you find the most reliable and cost-effective options.
You may also want to consider using a digital wallet or prepaid card to make the transfer. This can provide additional security and often come with lower fees. It may also be beneficial to use a credit card to pay for the transfer, as this will help protect your financial information.
Overall, transferring money from Hong Kong SAR to Mainland China can be a relatively straightforward process. However, it is always important to check the fees associated with the transfer, as these can add up over time. Doing some research before sending money will help ensure that you get the best deal.
What are the advantages of transferring money online from Hong Kong SAR to Mainland China?
Sending money online from Hong Kong SAR to Mainland China can be done easily with the help of a reliable remittance service. Transferring money online has many advantages, such as convenience, low cost, speed, and security.
Convenience is one of the main reasons why online remittance is popular these days. You can send money without the need to visit a physical office or waiting in line. All you need is access to your computer or mobile device and an internet connection. It also offers a user-friendly interface which makes it easy to do the transaction.
When it comes to cost-efficiency, online remittance is much cheaper compared to traditional methods. You don't have to worry about expensive fees that traditional money transfer charges. Many online remittance services offer zero charge for transfers, making it ideal for those who want to save.
In terms of speed, sending money online can be extremely fast compared to other traditional options. Most online remittance services can process your transfer request within minutes, so you don't have to wait for days for your money to arrive at its destination.
Security is also a key factor when sending money online. With a reputable online remittance service provider, your money is safe and secure. The service provider will ensure that all of your personal information is kept confidential and securely stored.
Overall, online remittance from Hong Kong SAR to Mainland China has several advantages that make it more convenient and cost-effective than traditional money transfer methods. With these advantages, it's no wonder why online remittance is becoming increasingly popular.
Are there any restrictions on how much money I can send from Hong Kong SAR to Mainland China online?
Sending funds from Hong Kong SAR to Mainland China is a common occurrence, and customers may need to know what regulations they must adhere to when making money transfers. There are certain restrictions on how much may be sent from Hong Kong SAR to Mainland China online, depending on the source of funds and how the money transfer is being conducted.
When sending funds from Hong Kong SAR to Mainland China with the use of remittance services, there are certain limits in place. For example, the amount to be sent must be no more than the equivalent of USD$50,000 per day or USD$100,000 per year. This includes both principal and interest payments.
Additionally, when sending funds online from Hong Kong SAR to Mainland China, there are other limitations to be aware of. For instance, funds must only be transferred for legal purposes, and must not involve any illegal activities. Funds must also not originate from any restricted organisations. These include banks, insurance companies, licensed dealers in securities, companies or individuals who are not registered in Hong Kong or China, and Hong Kong residents who have not been approved by the Chinese government.
Overall, it's important to understand the various restrictions in place when sending funds online from Hong Kong SAR to Mainland China. To ensure a safe and secure transaction, customers should always use a trusted remittance service provider that provides a reliable and efficient solution.
How long does it take to transfer money from Hong Kong SAR to Mainland China online?
International money transfers are becoming an increasingly popular way to move funds from one country to another. The convenience and rapid transfer times that many services offer make them an attractive option. For those wishing to transfer money from Hong Kong SAR to Mainland China online, here is a guide to estimated transfer times.
For transfers with the same currency, most online banking services can process a transfer within 1 to 3 business days. If the transfer involves different currencies, these timeframes may increase due to currency conversion processes. If you use a third-party remittance service, the transfer may take even longer, depending on the service provider.
In some cases, the actual transfer time may vary depending on the payment method used. For instance, if you choose to use bank card transfers or internet banking platforms, the money will be transferred more quickly than if you use traditional methods like cash. Additionally, the specific bank or financial institution you are dealing with may have its own internal policies that could affect the transfer time.
When making a transfer from Hong Kong SAR to Mainland China, it is important to remember that your transfer may be subject to additional regulations or restrictions. Some banks or financial institutions may require certain documents or identity verification for security purposes. This could end up prolonging the transfer time.
Overall, it usually takes anywhere from 1 to 5 business days to transfer money from Hong Kong SAR to Mainland China online. The amount of time taken will depend on several factors, including the payment method used and the banks or financial institutions involved.
About Panda Remit
Panda Remit is committed to providing global users with more convenient, safe, reliable, and affordable online cross-border remittance services。
International remittance services from more than 30 countries/regions around the world are now available: including Japan, Hong Kong, Europe, the United States, Australia, and other markets, and are recognized and trusted by millions of users around the world.
Visit Panda Remit Official Website or Download PandaRemit App, to learn more about remittance info.