Uncovering the Truth About Online KRW to CNY Conversions: Risks, Payment Methods & More
GPT_Global - 2023-05-22 09:30:01.0 12
Is it safe to use online platforms to convert KRW to CNY?
.
When it comes to sending money overseas, you may want to convert KRW to CNY for many reasons. Whether you are paying bills or remitting money for other purposes, it can be a daunting task to find the right online platform for your transaction.
Using online platforms for remittance is becoming increasingly popular. And the good news is that there are many reliable and secure options available for converting KRW to CNY. To ensure a safe, hassle-free and cost-effective money transfer experience, here are some tips to keep in mind when selecting an online remittance service:
Firstly, always check if the online remittance provider is regulated by the respective financial authority. Also, make sure to check if the provider offers any additional safety measures such as data encryption, two-factor authentication processes, or email/SMS notifications of all your transactions.
Additionally, study the rates and fees charged by the provider and compare them with other services. With fees often amounting to a significant percentage of the total transaction, you may want to select a platform that offers competitive rates.
Finally, check consumer reviews and ratings of the platform to see if other users are satisfied with their service. Taking these simple steps will ensure that your money conversion from KRW to CNY is as safe and secure as possible.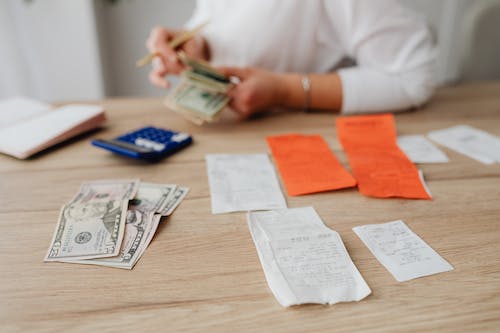 What are the risks associated with online KRW to CNY conversions?
Nowadays, many people are trying to convert KRW to CNY due to their work needs or other reasons, but it's not something that should be done without a proper understanding of the risks.
When it comes to online conversions, there are a few things you should take into consideration. The first and foremost risk is with the security of your funds. Online conversions can potentially expose your money to hackers and cybercriminals. To ensure your funds are safe, make sure to only use reputable and secure websites for the transaction.
Another risk to consider when converting KRW to CNY is exchange rate fluctuations. The foreign exchange market is extremely volatile, and rates can change swiftly and significantly at any moment. If you're converting online, you should always double-check the exchange rate before you confirm the transaction in order to avoid any unpleasant surprises.
For the safest way to convert KRW to CNY, we recommend using a remittance service provider. A reliable remittance service will reduce the risks associated with online conversion, ensuring secure and fast transactions while getting you the best exchange rate possible. So if you're trying to convert online, make sure to choose a reliable remittance service provider.
Which payment methods do online services use for KRW to CNY exchanges?
Online services offer KRW to CNY exchanges with a variety of payment methods. To make the process of international remittance easier, these services allow users to process payments in local currencies without needing to convert to different types of currency. Accepted payment methods vary among the online services, though some of the most common are credit cards, debit cards, wire transfer, and bank transfers.
Credit and debit card payments, which are generally the quickest and simplest way to send money abroad, are the most popular payment method of online services. However, fees can be quite high as credit and debit card companies often charge transaction fees. Another payment option is by using a wire transfer, although this may take a few days or more to process.
Bank transfers are yet another type of payment available for exchanging KRW to CNY. These require an intermediary such as a bank to process the transaction, which can take anywhere from a few days to several weeks. Although this method is slower than the others, it is typically the cheapest option when sending money abroad.
When choosing which payment method to use for exchanging KRW to CNY, customers should consider factors such as speed, cost, security, and convenience. Each online service will have its own policies on how it handles transactions, so customers should always check to see what payment methods are accepted. With the right payment method, customers can be sure to get their money where it needs to go quickly and securely.
What is the quickest way to convert KRW to CNY?
When it comes to sending money overseas, one of the most important aspects is getting the best exchange rate and saving time. With so many remittance options out there, finding the quickest way to convert KRW (Korean Won) to CNY (Chinese Yuan) can be tricky.
Thankfully, there are reputable online remittance services that offer reliable and fast international payments with competitive exchange rates. With a few clicks, you can easily convert KRW to CNY without ever leaving your home.
The best way to find the quickest way to convert KRW to CNY is to compare different remittance services online. Make sure to look at each service's fees, turnaround times, customer ratings and service features. This will help you narrow down your options and ensure you get the best deal.
Once you have selected a remittance service, you can easily sign up and follow the directions to convert KRW to CNY. Most remittance services will require you to provide some personal information, such as your address and bank account number. After that, you can easily enter the amount of KRW you want to convert and make your payment.
Sending money from Korea to China doesn't have to be complicated or expensive. With the right remittance service, you can quickly and securely convert KRW to CNY at competitive exchange rates.Take the time to compare different remittance services and find the quickest way to convert KRW to CNY.
Are online services convenient for KRW to CNY conversion?
Are online services convenient for KRW to CNY conversion? The short answer is yes.
Online services designed for currency exchange are more efficient and easier to use than an in-person bank or foreign exchange. It's simpler to go online and research the current exchange rates, and then make the transaction with just a few clicks on your computer or phone.
Remittance companies are making it even easier to convert currencies. Most offer free transfers between currencies like the South Korean Won (KRW) to the Chinese Renminbi (CNY). Fees, if any, are usually minimal. The main advantage of using a remittance company is that they often have wider range of services such as cash pickup, home delivery, direct deposit into bank accounts, and more.
Remittance companies also make it simple to keep track of your conversions. All of your transactions are logged in one place. You can easily review them and make sure that everything is accurate. This makes it easier to do audits or prepare reports for accounting purposes.
In conclusion, using online services for KRW to CNY conversion is an efficient and convenient option. Remittance companies like us offer competitive rates, free transfers and a wide range of services to choose from. So, if you need to convert currencies, you should definitely consider using an online service.
About Panda Remit
Panda Remit is committed to providing global users with more convenient, safe, reliable, and affordable online cross-border remittance services。
International remittance services from more than 30 countries/regions around the world are now available: including Japan, Hong Kong, Europe, the United States, Australia, and other markets, and are recognized and trusted by millions of users around the world.
Visit Panda Remit Official Website or Download PandaRemit App, to learn more about remittance info.