New low! Will the JPY Face "Depreciation Tide" ?
熊猫速汇PandaRemit - 2023-06-02 17:19:34.0 106

Recently, the friends working and studying in Japan are plunged into dire suffering. Wages are shrinking and prices are rising, but the Japanese yen is falling again. It's so miserable.
Since April this year, the yen exchange rate has been on a "slide" and has started a downward trend. By the end of May, the yen exchange rate has drifted below the edge of 5! According to statistics, the yen exchange rate has hit a new low in nearly half a year since the end of November last year! It is truly a silent decline, quietly reaching a new low, and then stunned everyone.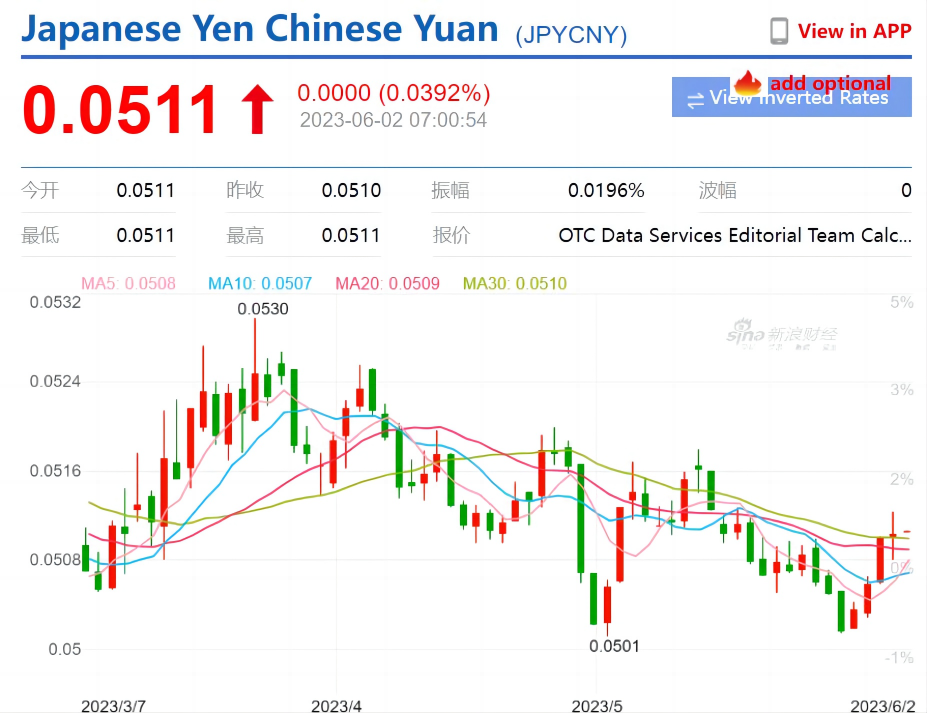 Source: Sina Finance
So why did the Japanese yen exchange rate continue to fall? Is this the best time to bargain-hunting? Will the yen continue to depreciate further? In order to solve everyone's questions, Panda conducted a thorough investigation and brought back first-hand information——

What happened to the yen?
The US-Japan interest rate gap continues to widen
Last Friday, the latest data released by the United States Department of Commerce showed that an inflation indicator favored by the Federal Reserve, the core PCE price index, excluding food and energy prices, rose both month-on-month and year-on-year gains, both exceeding market expectations. The above data, combined with the resilience of the US labor market, a rebound in factory production, and corporate activity, indicated that the US economy has started to recover after experiencing a slowdown in the first quarter, increasing the possibility of a rate hike in June.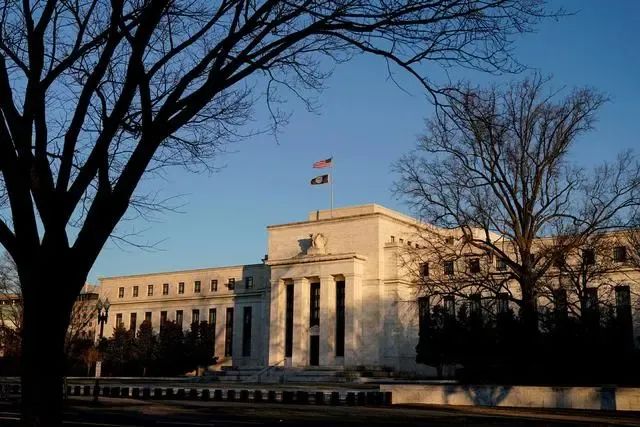 Source: Reuters
Meanwhile, on May 27, US President Joe Biden and Speaker of the United States House of Representatives, Kevin McCarthy, reached a preliminary agreement to raise the federal government debt ceiling, meaning that the worries about the US debt ceiling impasse gradually dissipated, and the market's uncertainty about the US economy gradually eliminated, which may have cleared the way for the Federal Reserve to raise interest rates again in June.
According to the "FedWatch" of the CME Group , the current market expectation that the Fed will raise interest rates by another 25 basis points at its meeting on June 13-14 is close to 60%. According to Kyodo News agency, the market generally predicts that the Fed will continue to raise interest rates, and investors are concerned about the widening interest rate gap between Japan and the US, which has led to a significant selling of yen to buy US dollar assets, resulting in continued weakness of the yen.
The extreme-dovish stance of the Bank of Japan
After the outbreak of the COVID-19, Japan's economic recovery is not optimistic. Combined with the outbreak of the Russia-Ukraine conflict, import costs and inflation continue to rise, which further increases the downward pressure on the Japanese economy. As a result, the Bank of Japan has to maintain loose monetary policy to boost the weak domestic economy and spur higher prices.
This is contrary to the financial and monetary policies of major central banks such as the US and Europe. It should be noted that the Federal Reserve, the Bank of England, and others are aggressively raising interest rates to curb high inflation! So, there is a sharp contrast between the hawkish stance of the Federal Reserve and the extreme dovish stance of the Bank of Japan, meaning that the yen is facing further pressure...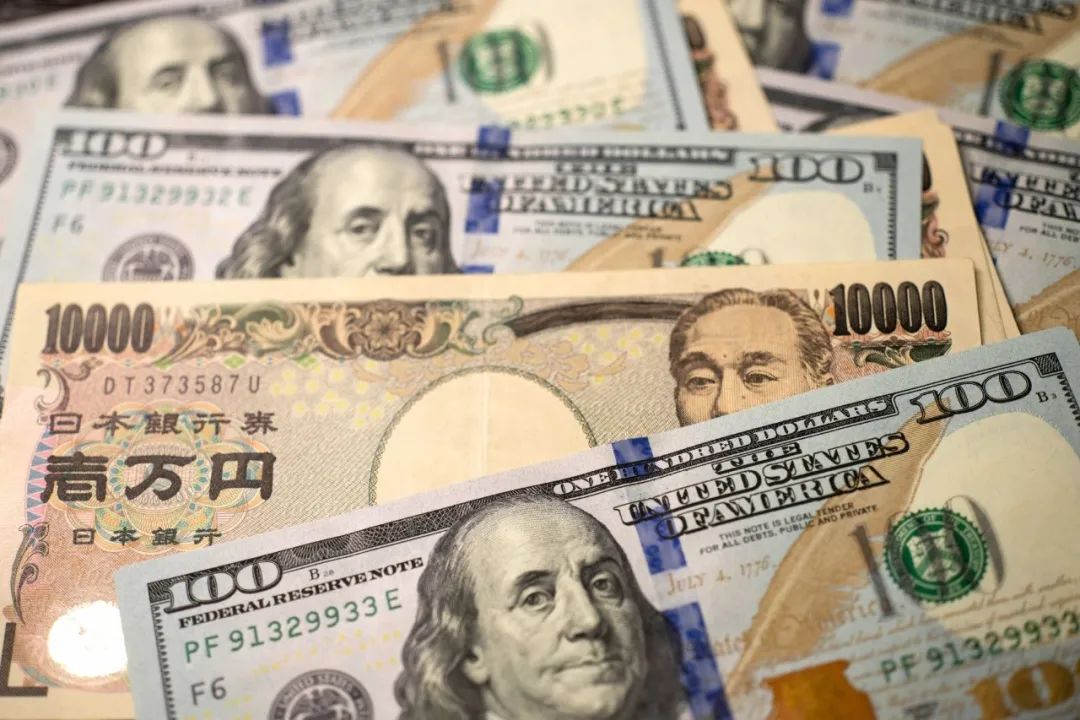 Image caption: This photo is Japanese yen and US dollar notes shot on April 20, 2022 in Tokyo, Japan
Source: Photographed by Xinhua News Agency reporter Zhang Xiaoyu
In addition, according to the Nikkei, Bank of Japan Governor, Ueda Kazuo, stated in an interview on May 25th that it has not yet continuously and steadily reached the price targets set by the Japanese government and the Bank of Japan, emphasizing the attitude of continuing the large-scale monetary easing policy. This statement shattered the market's expectation of Japan's monetary policy shifting towards tightening!

Can the downward trend reverse?
As a manufacturing export power, the depreciation of the yen poses risks, but overall, it is beneficial for the Japanese economy, which can improve the export performance of Japanese enterprises, increase export competitiveness, and attract foreign tourists. The latest statistics from the JNTO show that 1.94 million tourists visited Japan in April, recovering to 66% before the epidemic.
It can be seen that the Japanese government has high hopes for an economic recovery driven by export demand. Therefore, there is no tangible progress in Japan's monetary policy shift.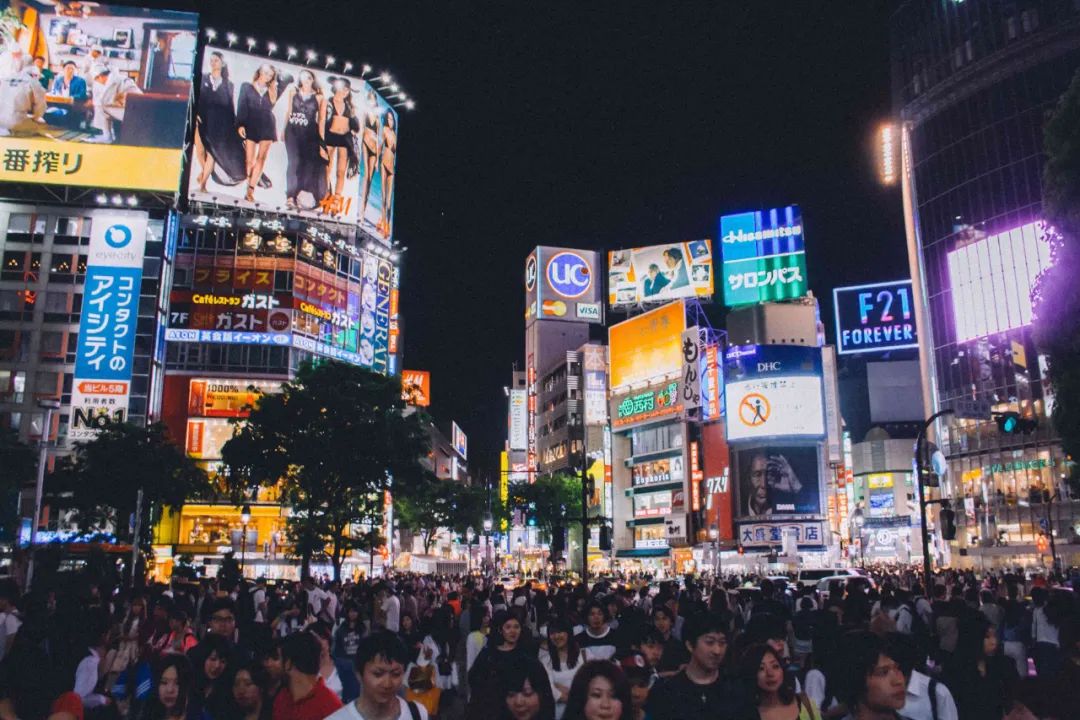 However, the market is still full of predictions that Japan will adjust its policies this year. Economists from Goldman Sachs, BNP Paribas and other institutions expect the Bank of Japan to adjust the Yield Curve Control plan (YCC) in July; Societe Generale stated that the yen may rise by about 7% in the "coming weeks", and they have seen signs of the Bank of Japan raising the benchmark bond yield limit at its policy meeting held on June 15-16.
The exchange rate changes are difficult to handle, and some are happy while others are worried. Panda reminds students studying abroad in Japan, who have to pay tuition fees recently to seize the opportunity of the yen exchange rate falling, pay close attention to it, and take action in a timely manner~
About Us - Panda Remit
Panda Remit is a cross-border remittance online platform, which is committed to providing global users with safer, more convenient, reliable and affordable online cross-border remittance services. With user-friendly interface and advanced security features, Panda Remit is the best solution for anyone looking for a hassle-free way to make global remittance.
Panda Remit has the following features:
1. High safety degree - One of the key features of Panda Remit is its advanced security measures
All transactions are encrypted and monitored 24/7 to ensure the safety of your funds. What's more, Panda Remit uses state-of-the-art fraud detection technology to prevent unauthorized access from your account.
2. Convenient transfer environment - Panda Remit is equipped with currency calculator
The platform is available on Panda Remit official website or Panda Remit app, so that you can easily access your account and make transactions on-the-go. And users can transfer money in a variety of currencies,including US dollars, euros, HK dollars, pound, yen, etc,. Furthermore, it is also worth noting that Panda Remit provide 24/7 Chinese customer service, providing a familiar and intimate environment for overseas Chinese.
3.Simple operation process - Panda Remit has a user-friendly interface that makes it easy to navigate and use
Moreover, whether you need to pay bills or send money to friends and family in other countries, you just need to simply follow the operation tutorial provided by Panda Remit to create an account, link your bank account or credit card, and then you're ready to tranfer money globally. With just a few clicks, you can successfully send money to anyone, anywhere in the world you want.
4. Instant transfer - Panda Remit provides a quicker way to transfer money globally
Panda Remit is not only secure and convenient, but it is also fast. It allows for instant transfers between Panda Remit users, eliminating the need for waiting periods or processing times as much as possible. This feature is especially beneficial for people or businesses that require quick and efficient cross-border remittance.
5. Low handling fee - Panda Remit offers a range of exchange rates benefits to users
Panda Remit also offers competitive price compared to traditional remittance methods and other apps of the same kind. Thus, users can enjoy low transaction fees and competitive exchange rates and get high amount received when transferring money globally, which makes Panda Remit a cost-effective solution for individuals and businesses alike. Plus, the system would give coupons to first-time users.
In conclusion, Panda Remit provides a simpler and efficient online gloabl remittance way that offers a range of features and benefits to users. Nowadays, Panda Remit have opened global remittance service for more than 30 countries or regions worldwide, and helped users save nearly 100 million dollars in fees, which deeply recognized and trusted by millions of users around the world.
Panda Remit is the perfect solution for you to make cross-border remittance.
Please visit the Panda Remit official website or download the app, Panda Remit, for more detail information.