Understanding Wire Transfers to China: Age Limits, Reversals & More
GPT_Global - 2023-06-03 04:30:01.0 101
Is there an age limit to send money to China via wire transfer?
Wire transfers are one of the most efficient and reliable methods to send money to China. However, many wonder if there is an age limit associated with this service, as some services have limitations in regards to who can use them.
The answer is yes; there is an age limit to wire transfer money to China. Generally, the minimum age requirement for sending money via wire transfer is 18 years old. People who are under 18 years old cannot send money through wire transfer.
For those who are over 18 years old, there are several ways to successfully wire money to China. Services like MoneyGram and Western Union offer reliable and secure options for transferring funds to China. They also have competitive exchange rates so your money will go further.
Before sending a wire transfer to China, it is important to ensure that all requirements are met. This includes learning about any regulations associated with the transaction and collecting all necessary documents. Additionally, fees associated with the remittance should be considered before proceeding.
It is always best to consult with a financial expert or a remittance company to understand the laws and regulations that apply to wire transfers. This will ensure that you make the proper decisions when it comes to sending money to China.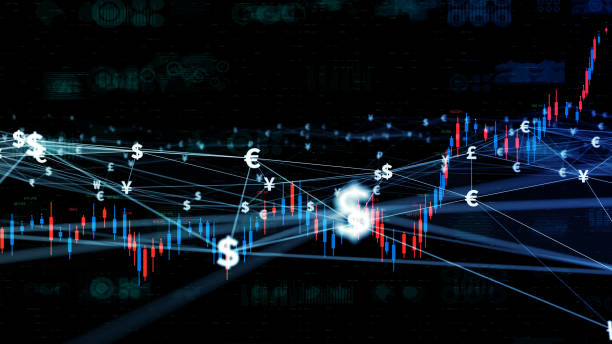 Is it possible to reverse a wire transfer after it's been sent to China?
Wire transfer is an important and convenient payment way for remittance businesses. When it comes to transferring money to China, there are many factors to consider, such as whether it is possible to reverse a wire transfer after it has been sent.
The short answer is that it depends on the type of the wire transfer. For example, if you sent a domestic ACH transfer, you will have the option to reverse the transfer within a few days if you made a mistake. However, international transfers are typically not reversible unless there was a technical error during processing.
If the wire transfer was sent to China, it is usually more difficult to trace and reverse. To do so, the remittance business must contact the Chinese bank to get information about the recipient, such as account number or other information that can help identify the recipient. However, the success of this process depends on how quickly the recipient responds, and in some cases they may not respond at all.
In conclusion, it is possible to reverse a wire transfer to China, but it may be difficult and time consuming. Remittance Businesses should take extra care when transacting with foreign countries or unfamiliar parties, and ensure they have all the necessary information for a successful transaction.
How do I know that my wire transfer to China was successful?
Sending a wire transfer to China can be an intimidating process due to its complexity, so it's important to make sure that your transfer was successful when you've completed it. Fortunately, there are a few ways to determine whether your wire transfer to China has been successful.
The first way to know that your wire transfer has gone through is to contact your bank or remittance service provider and ask them for confirmation. Most banks will have record of the transaction and can tell you if it's gone through or not. You can also check your own bank statement to see if the funds have been debited from your account.
Another way to know that your wire transfer to China has been successful is to contact the recipient. They should be able to confirm whether they have received the funds or not. If they confirm that they have received the money, then it's safe to say that your wire transfer has gone through.
Finally, you can have your remittance service provide you with a tracking number for the wire transfer. With this tracking number, you can trace the transaction to see if it has gone through or not. This is especially helpful if you're sending a large sum of money, as it gives you peace of mind that the money has been sent and received.
By using one of these methods to check on the status of your wire transfer to China, you can be sure that it has been successful. Whether you're sending money to family or for business needs, knowing that your wire transfer to China has gone through properly will help you feel secure.
Which banks offer the lowest rate for wire transfers to China?
When it comes to sending money internationally, it is important to find the best option that fits your needs. For many people looking to send a wire transfer to China, finding the bank with the lowest rate can save them a lot of money and hassle.
There are a few major banks that offer low rates for wire transfers to China. One of the most popular is Bank of America, which offers a competitive 0.5% fee on outgoing transfers and does not charge any fees for incoming transfers. Other big banks such as Wells Fargo also offer competitive international wire transfer rates.
However, there are other remittance companies that may offer even lower fees for transfers to China. For example, MoneyGram offers a flat fee of only $10 for international wires, and the company also has a partnership with Bank of China so you can easily transfer funds to Chinese banks directly without having to pay any extra fees.
In addition, there are other online remittance services that might be worth considering. For example, TransferWise has recently launched its global wire transfer service, which offers some of the lowest fees available on the market. They also offer a fast turnaround time and great customer service.
Ultimately, it is important to do your research when it comes to finding the lowest fee for wire transfers to China. By carefully comparing the various options available, you can make sure you get the best deal for your money.
Will the recipient's bank charge a fee for receiving a wire transfer from China?
Wire transfers are a global payment methodology that enables users to transfer funds across the globe in a rapid and secure manner. When moving money internationally from China, it's important to understand the various fees associated with the wire transfer.
The answer to this question depends on the recipient's bank. Some banks may charge a fee for receiving wire transfers from China, while others do not. In most cases, the sender should be aware of the potential fees involved when initiating an international payment.
For those looking to send or receive a wire transfer from China, it is best to seek out a reputable remittance business. Remittance businesses can provide a secure and cost-efficient means to transfer money globally. With their expertise and access to a vast network of banks and financial institutions, they can ensure that all parties involved are protected from fraud and that the transaction is completed in an efficient manner.
As a trusted provider of international wire transfers, our remittance business understands both the local and global regulations associated with sending money abroad. By utilizing our innovative technology platform, we can help you maximize your savings by minimizing any potential fees related to your international payments.
Moving money internationally is much easier and more cost-effective when working with the right partner. Contact us today to learn more about how our remittance business can help you send and receive wire transfers from China securely and inexpensively.
Are there any online services that offer quick wire transfers to China?
The ease of sending money across international borders has never been so accessible. With the advent of online platforms such as remittance services, sending wire transfers to China is now faster and more convenient than ever before.
Built with convenience in mind, modern remittance services offer secure, fast and affordable transfers that are tailored to the individual's needs. The recipient will receive the funds almost immediately, with many services offering same-day transfers to China. Furthermore, many services will allow you to track your transfer every step of the way, ensuring you know your money is safe.
When looking for the ideal remittance service, there are several aspects to consider. Firstly, it's important to check how long each transfer takes to complete. Additionally, look at any fees involved along with potential exchange rates. Finally, make sure to check that the service provider you choose is reliable, trustworthy and secure.
One such online service that offers quick wire transfers to China is My Remit. My Remit provides fast, secure and reliable transfers, with same-day delivery. All payments are monitored closely to ensure the security of your funds. Additionally, My Remit maintains competitive fees and exchange rates, ensuring that you get the most bang for your buck.
By using an online remittance service like My Remit, you can quickly and securely send wire transfers to China with ease. Transfers are fast, secure and affordable, making it the perfect choice for international money transfers.
Can I send gifts or donations through wire transfer to China?
Are you looking for a safe and efficient way for making remittance payments to China? One of the most convenient ways of making wire transfers to China is by using a reliable remittance service.
Wire transfer is an international funds transfer system that helps you to securely send money from one bank to another and is widely used in China as one of the major payment methods.It is a simple and hassle-free way to make payments without any hidden charges or fees.
When it comes to sending gifts or donations to China, you can use wire transfer as a secure method of payment. By using wire transfer, you can be assured that your money will be sent securely and quickly. Your recipient will be able to access their funds in a matter of minutes.
If you are looking for a reliable remittance service to send gifts or donations to China, look no further than a trusted provider such as Remitly. Our platform provides you with a fast, secure and easy-to-use experience for making remittance payments, wherever you are. With our competitive rates and excellent customer service, you can be sure that your money is in safe hands.
So, if you need to send money or gifts to China, don't hesitate to contact Remitly. We are here to provide you with the best possible remittance service available, ensuring that your money reaches its destination safely and on time. Contact us today to learn more about how we can help you with your wire transfer requirements.
What is the minimum amount I can transfer to China via wire transfer?
Wire transfers are a secure and convenient way to send money abroad, and are often used by business owners and individuals sending money overseas. When transferring money to China, the minimum amount can vary depending on your choice of service provider and the country from which you are sending.
If you're sending money from the US to China, most providers will have a minimum transfer amount of at least $50 USD. However, this amount may vary according to the type of transfer, such as if it's a one-time transfer or a regular scheduled payment. Additionally, if you're sending money from other countries, the minimum transfer amount may be higher than $50 USD.
When transferring money to China, it's important to compare service providers to ensure you get the lowest fees and most competitive exchange rates. Most providers will charge a flat fee per transfer, depending on the amount you want to send. Some providers also offer lower rates and discounts for larger amounts. You may also want to check the turnaround time of each provider to make sure that your funds are delivered quickly.
Before transferring money to China, make sure you are aware of the exchange rate and the minimum transfer amount. Depending on the provider, you may be able to send smaller amounts such as $50 USD, but check with your chosen provider first to make sure you understand all the details before sending the funds.
About Panda Remit
Panda Remit is committed to providing global users with more convenient, safe, reliable, and affordable online cross-border remittance services。
International remittance services from more than 30 countries/regions around the world are now available: including Japan, Hong Kong, Europe, the United States, Australia, and other markets, and are recognized and trusted by millions of users around the world.
Visit Panda Remit Official Website or Download PandaRemit App, to learn more about remittance info.