Understanding MoneyGram Online: What You Need To Know
GPT_Global - 2023-06-08 18:30:02.0 73
What information do I need to provide when sending money via MoneyGram online?
Sending money via MoneyGram online is an easy and convenient way to transfer funds. But before you do, it's important to know what information you'll need to provide. Here's what you'll need to provide when sending money online with MoneyGram.
First, you'll need the recipient's name. Be sure to double check the spelling of the name as MoneyGram will not be able to refund money sent to the wrong account. Additionally, you'll also need to provide the destination country. This is necessary as MoneyGram services different countries with different fees and limits.
Next, you'll need to provide your payment details. Depending on which payment method you choose, you may need to enter additional information such as credit/debit card numbers or bank account details. You'll also need to enter the amount you'd like to send and the currency.
Finally, provide your contact information - such as your name, phone number, and email address. This will ensure that MoneyGram can easily contact you should something go wrong with the transaction. It is also best practice to review the exchange rate and transaction fee prior to submitting the transaction.
By following these steps, you can be sure to provide the necessary information for a successful MoneyGram online transfer. Whether you're sending money overseas, to friends or family members, or completing other types of international money transfers, MoneyGram makes the process fast and easy.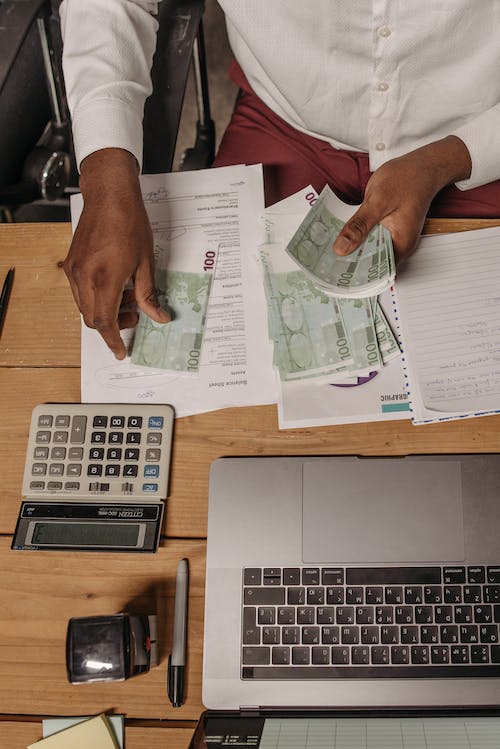 What are the payment methods accepted for MoneyGram online?
MoneyGram is one of the most trusted and widely used international money transfer services in the world. It provides several convenient payment methods to make online payments. This article will discuss the accepted payment methods for MoneyGram online.
The most popular payment method for MoneyGram is debit or credit card. Customers can transfer funds using either Visa, MasterCard or American Express. This method is quick and easy to use, as customers do not need to enter any additional information.
Apart from cards, MoneyGram also accepts payments via PayPal. This allows customers to pay directly from their PayPal account, without having to enter any additional information. PayPal is a secure and reliable payment option that offers added convenience and protection.
MoneyGram also accepts bank transfers, which allow customers to transfer funds from their bank accounts. Bank transfers are quick and secure, ensuring the safety of the customer's data. However, it may take longer than other payment methods, so customers should plan accordingly.
Finally, MoneyGram also offers cash payments at their offices. This method has the lowest fees, however, customers must visit a MoneyGram office to complete the transaction.
In conclusion, MoneyGram provides several convenient and safe payment methods to make online payments. Customers can choose the method that best suits their needs, whether it is debit or credit card, PayPal, bank transfer, or cash.
How long does it take for the money to reach its destination when sent via MoneyGram online?
MoneyGram: A Convenient Option for Online Transfers
MoneyGram is a trusted and secure way to send money online quickly. It is one of the most popular global money transfer services available today, and customers who use MoneyGram appreciate its convenience and low fees. When you need to send money quickly, MoneyGram is an excellent option.
How Long Does it Take?
When sending money with MoneyGram Online, the process usually takes minutes for domestic transfers. International transfers typically take up to three days. Factors that can affect the speed of delivery include sender and receiver country regulations, currency availability, and MoneyGram service availability.
Secure and Reliable Service
MoneyGram is dedicated to providing a secure and reliable experience for its customers. All transfers are monitored closely during the entire process, ensuring that your money is safe and will reach its destination quickly. You can choose from a variety of options when sending money, including cash pick-up or direct deposit.
Conclusion
MoneyGram is a convenient and secure way to send money online. Most domestic transfers are completed within minutes, and international transfers typically take up to three days. MoneyGram also offers a reliable and secure service to make sure your money reaches its intended destination.
What happens if the recipient doesn't receive the money sent via MoneyGram online?
Sending money online with MoneyGram is easy and convenient. But what happens if the recipient doesn't receive the money?
MoneyGram's online service provides several options for those who have not received funds. Depending on the issue, MoneyGram can take steps to help resolve the situation. MoneyGram will investigate the transaction in question and try to find a resolution that meets everyone's needs.
If the sender does not receive confirmation of the payment, it may be because the name or address provided to MoneyGram was inaccurate. In this case, the sender should contact MoneyGram customer service to confirm the information and resend the money.
In some cases, the recipient's bank may reject the transfer for certain reasons. The sender should check with their bank to make sure the transfer was completed correctly and contact MoneyGram customer service for assistance if it was not. MoneyGram may also be able to provide more information about why the payment did not go through.
MoneyGram also has a policy in place to provide refunds for payments that have not been received. If the recipient does not receive the payment, either within a certain time frame or at all, MoneyGram may issue a refund to the sender. MoneyGram's customer service representatives can provide more information about the refund process and determine if the sender is eligible.
When a recipient does not receive money sent via MoneyGram online, MoneyGram's customer service team is available to provide assistance. With MoneyGram's reliable online services, users can rest assured knowing that they can receive help if any issues arise.
Is it possible to track a MoneyGram online transaction?
Send money online with MoneyGram, and now customers want to know if they can track their transaction online. The answer is yes, MoneyGram makes it easy to track your transfers online.
To start tracking your MoneyGram transfer, the first step is to get a MoneyGram reference number. This reference number is given to you after sending your payment. Once you have the reference number, simply visit the MoneyGram website and enter the information.
Once the information is entered, you will be able to see the progress of your transfer. You will be able to see where the money is located, when it has been received, and when it has been delivered. You can also contact the recipient's country of residence to confirm that the money has arrived.
By using MoneyGram's online tracking system, customers can rest assured that their transfers will be sent safely and securely. MoneyGram's fast and easy online tracking system makes it easier than ever to keep track of your money transfers and ensure they are delivered on time. So if you are looking to send money online, rest assured that MoneyGram's tracking system can help you stay on top of your transfers.
About Panda Remit
Panda Remit is committed to providing global users with more convenient, safe, reliable, and affordable online cross-border remittance services。
International remittance services from more than 30 countries/regions around the world are now available: including Japan, Hong Kong, Europe, the United States, Australia, and other markets, and are recognized and trusted by millions of users around the world.
Visit Panda Remit Official Website or Download PandaRemit App, to learn more about remittance info.