Everything You Need to Know About Transfers Through Remitly: Fees, Countries Supported, Time Taken and More!
GPT_Global - 2023-06-11 12:30:02.0 24
What are the fees associated with a Remitly money transfer?
Remitly is a digital remittance service that allows you to send money to friends and family overseas quickly and easily. The fees associated with using Remitly money transfers are some of the lowest in the business.
When sending money through Remitly, you have two options: Express or Economy. With Express, you can complete your transfer in as little as 30 minutes for a flat fee of $3.99. For Economy transfers, take up to 2-3 business days to arrive but are charged a lower flat fee of $1.99.
In addition to the flat fee, Remitly also has a small exchange rate margin. The exchange rate margin helps cover the cost of providing the remittance service and updating it with new technologies. You can check the exact exchange rate margin when making your money transfer. And, if you have a Remitly account, you can lock in your exchange rate and monitor the transfer on the go.
To make a money transfer with Remitly, you can use your debit or credit card, bank account, or Apple Pay. And, you may also be able to pick up your transfer at a local branch, depending on the country you're sending to.
Remitly makes sending money overseas simple and hassle-free. With their low fees and competitive exchange rate margins, you can send money to friends and family abroad without spending more than necessary.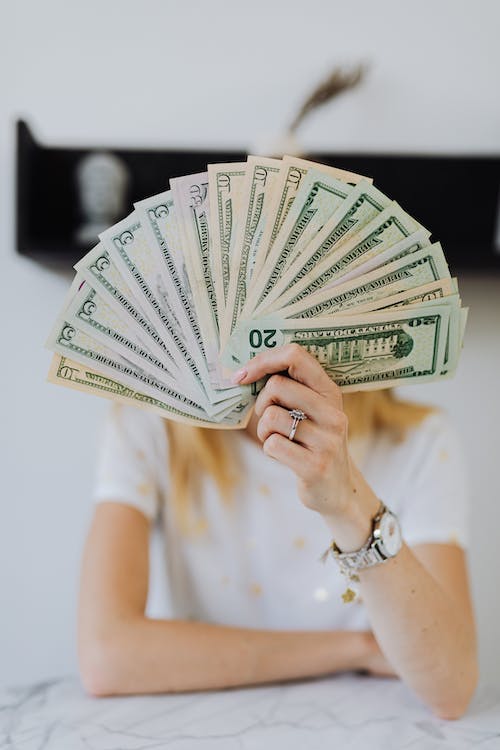 What countries does Remitly support?
Remitly is a digital remittance business that offers fast international money transfers to more than 50 countries around the world. Many of these countries are developing nations, including India, Nepal, and Bangladesh. These countries rely on the services provided by Remitly to quickly and securely send money to family and friends in their home countries.
People can easily send money to their family members using Remitly's online platform or mobile app. The company also offers an Express service that allows customers to send money within minutes. With their reliable and secure services, customers can rest assured that their money will arrive safely and quickly.
Remitly supports transfers to numerous countries, including the United Arab Emirates, Mexico, Colombia, Brazil, and Vietnam. Customers just need to select the country they'd like to send money to and enter the required information. Remitly's customer service team is also available to help in case customers have any additional questions or concerns.
Remitly strives to offer safe, secure, and affordable international money transfers to its customers. With their easy-to-use platform, customers can send money quickly and be sure that their funds will arrive safely. Remitly now supports money transfers to more than 50 countries around the world, ensuring that families stay connected no matter where they live.
How long does a Remitly money transfer take?
Sending money abroad with Remitly has never been easier and faster. Whether you're sending money to family for a special occasion, or paying for overseas tuition payments, it can be hard to know how long it will take to receive your funds.
The answer to that all-important question is that the time it takes to transfer money through Remitly will vary depending on the country of destination, your payment type, and any additional security measures in place. Generally speaking though, money sent via Remitly will arrive in minutes or a few days, depending on the country.
When sending money to a bank account, customers will typically receive their money in a few hours or within one business day, meaning that their loved ones won't have to wait too long for the money to reach them. Furthermore, with Remitly's Express service, customers can transfer as much as $2,999 within minutes, with an added fee.
Other payment methods, such as cash pickup, can take up to two business days. This is because when using these methods, the money is first sent to a local partner in the destination country, then deposited into an agent location on behalf of the receiver. This allows the receiver to access the funds within hours of the transfer being approved.
Remitly offers a range of payment options for customers who wish to send money to friends and family abroad. Ultimately, the amount of time it takes to send money through Remitly will depend on your preferred payment method, as well as your chosen country of destination.
Is my money safe with Remitly?
at the end
Remitly is one of the top money transfer services around the world. It provides an easy, fast, and secure way to send money internationally.
The most important thing for any remittance company is to ensure that your money is safe. Fortunately, Remitly takes security seriously. All transactions are secured by 256-bit encryption technology. The system also uses anti-fraud measures, data encryption, and virus and malware scanning.
In addition to its secure technology, Remitly also takes extra steps to protect customers' funds. According to their website, they are "fully compliant with state and federal regulations," ensuring that all customer payments are well protected.
Remitly also offers robust customer support. The company has dedicated customer service teams available to help you with any issue, from setting up an account to troubleshooting a transaction. You can also get in touch with them through phone, email, or online chat.
Given the features mentioned about, it's clear that your money is safe with Remitly. With their strong security measures, compliance with regulations, and reliable customer support, you can be sure that your money is in good hands.
Is there a limit to the amount of money I can transfer with Remitly?
Are you considering using Remitly for a money transfer but wondering if there is a limit on the amount of money you can transfer? To answer your question, yes, there is a limit on the amount of money you can transfer with Remitly.
Remitly offers three different transfer plans: Economy, Express, and Premier. The amount you can transfer depends on the plan you choose. With Economy plan, the maximum amount you can transfer is $2,999. With the Express plan, you can transfer a maximum of $10,000 per transaction and $50,000 per calendar month. As for the Premier plan, the maximum amount you can transfer in a single transaction is $25,000 and $200,000 per calendar month.
In addition to that, the maximum amount you can transfer also depends on the country you are sending the money to. The limits may vary depending on the regulations and policies of the destination country. For more information, please consult the website of the relevant government body or contact Remitly customer service team.
To sum up, there is a limit on the amount of money you can transfer with Remitly. It depends on the plan you choose and the destination country. For more details, please contact Remitly customer service team.
About Panda Remit
Panda Remit is committed to providing global users with more convenient, safe, reliable, and affordable online cross-border remittance services。
International remittance services from more than 30 countries/regions around the world are now available: including Japan, Hong Kong, Europe, the United States, Australia, and other markets, and are recognized and trusted by millions of users around the world.
Visit Panda Remit Official Website or Download PandaRemit App, to learn more about remittance info.