Securing Your Money Transfer with a Credit Card: Must-Know FAQs
GPT_Global - 2023-06-13 03:30:01.0 62
How quickly will the money be received after I send it with my credit card?
Sending money with a credit card presents the fastest way to receive remittances. Whether it's paying someone back or sending money abroad, transferring money through a credit card is the most rapid and convenient way to access your funds.
When using a credit card to send funds, the time it takes to arrive in the recipient's account largely depends on the provider. While some services may take as long as a few days, most money transfers done with a credit card usually arrive within minutes. As soon as the transaction is confirmed, the recipient should receive the funds instantly.
If you've been searching for ways to expedite your money transfers, then utilizing a credit card to send funds could be your best option. With a remittance provider like us, customers can enjoy hassle-free, lightning fast transfers so their beneficiaries can access their funds almost immediately.
For the quickest and most reliable method of sending money through a credit card, consider using our remittance services. We guarantee a swift delivery that arrives as soon as possible, so the recipient can enjoy their funds sooner than later.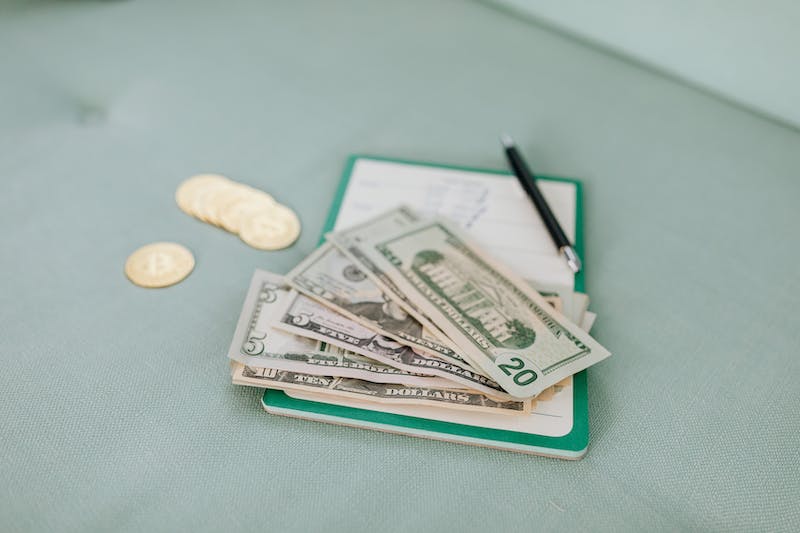 Are there any security measures in place when I send money with a credit card?
When sending money with a credit card, it's important to make sure that your transaction is secure. Fortunately, all remittance companies take the security of their customers seriously and employ a number of safety measures.
Firstly, when you pay with a credit card online, there are strict protocols in place to protect your personal information. Your payment details are encrypted and securely transmitted between the two entities involved. Furthermore, your card data is never stored by the remittance business but instead is stored by an external Payment Card Industry (PCI) compliant service.
On top of this, all transactions are monitored for any fraudulent activity. If any suspicious activity is detected, the transaction will be blocked or marked for manual review. This is to prevent any unauthorised access to your account or personal data.
In the unlikely event of a data breach, the remitter is obliged to inform you of the incident. That way, you can take steps to protect your identity and financial details.
Finally, as an additional layer of security, many remittance businesses also offer 2-factor authentication. This requires you to input a one-time password every time you sign into your account. This serves to further secure your account and protect your data from unauthorized access.
To sum up, when sending money with a credit card, you can rest assured that there are a number of security measures in place to protect you and keep your data safe.
How do I know the money I'm sending with my credit card is secure?
When it comes to sending money across the world, there is no doubt that security and reliability are top priorities. Fortunately, if you're using a remittance service for your credit card payment, you can rest assured that your funds are secure.
Remittance companies typically use encryption technology to protect your credit card information during the transaction process. This means that only authorised personnel can access your data, ensuring that your sensitive information is not leaked to any malicious third parties. In addition, the company may also verify the identity of the sender and recipient prior to processing the payment, further enhancing the safety of the transaction.
Furthermore, most remittance services offer their customers the chance to track their payments in real time. This allows you to make sure that your money is being sent securely and that it will arrive at its intended destination. You can also be alerted if there is any suspicious activity on your account, allowing you to take quick action to safeguard your funds.
Using a trusted remittance service for your credit card payments ensures that your money is safe and secure. The company's security protocols and tracking features give you peace of mind and make it easy to monitor your transactions. So no matter what reason you have for sending money, you can rest assured that your funds are in good hands.
Can I send money using a credit card from any country?
Are you looking for a way to send money abroad without having to worry about costly exchange rates? Credit card remittance offers you just that; an affordable and convenient way to send money internationally.
Using a credit card to send money from any country is fast, secure, and cost effective. As long as you have a valid card issued by a bank in your country of origin, you can use it to make international money transfers. All you need to do is sign up with a remittance service provider that accepts credit card payments and provide the necessary details.
Remittance services allow you to send money quickly and easily with just a few clicks. The money is usually transferred within one to three business days. This makes it easier and faster to send money to friends and family overseas.
In addition, remittance services offer competitive exchange rates, making it easier to get more bang for your buck. These services also offer a range of payment options, from cash pick-up to direct bank transfers. This allows you to choose the most convenient payment method for yourself and the recipient.
Credit card remittance is a great way to send money from any country. It offers an efficient, fast, and cost-effective way to transfer money abroad. So, if you're looking for an easy way to transfer money overseas, use a credit card to send money from any country today!
Do I need to provide any additional information when sending money with my credit card?
When sending money with your credit card, the information that you need to provide may vary depending on the type of remittance services you use. Generally, you are required to supply your card number, CVV code, expiration date, and name.
You may also need to provide other information such as your address, contact details, or an identification document for verification purposes. In certain cases, the receiver's information may also be necessary. Some service providers may even require you to submit a selfie with your ID.
You can check the service provider website to find out what type of information is necessary for credit card-based money transfer. If you have any questions, you can contact their customer service team directly.
When sending money with a credit card, it is also important to make sure that you take care of all the precautions and verify the authenticity of the service provider before completing the transaction. To prevent frauds and scams, it is recommended to only use reliable and secure payment solutions when making any kind of financial transaction.
About Panda Remit
Panda Remit is committed to providing global users with more convenient, safe, reliable, and affordable online cross-border remittance services。
International remittance services from more than 30 countries/regions around the world are now available: including Japan, Hong Kong, Europe, the United States, Australia, and other markets, and are recognized and trusted by millions of users around the world.
Visit Panda Remit Official Website or Download PandaRemit App, to learn more about remittance info.