Sending Money Safely: 6 Questions Answered
GPT_Global - 2023-06-13 09:30:02.0 24
What is the safest way to send money?
Sending money safely is an important issue as money can be vulnerable to loss or theft if not handled correctly. Fortunately, there are now several ways available to ensure that your money is sent securely and arrives at its intended destination safely. Here are 6 of the safest ways to send money.
1. Online Money Transfer Services: Companies such as PayPal and Western Union offer a secure way of sending money quickly and easily. Both companies give you the option to use a credit or debit card, or you can link your bank account for a more reliable payment processor. By using online money transfer services, you have the peace of mind knowing that your money is in the hands of professionals.
2. Bank To Bank Transfer: For larger sums of money, sending money from one bank account to another is a secure and reliable way to send money. Banks use multiple layers of security to make sure your money is safe, and many banks have added additional features, such as two-factor authentication, to enhance the security of their users.
3. Cash or Check: For smaller sums of money, cash or check can be an effective way to transfer money. Checks usually take some time to clear, but they are still a safe transaction method. It is recommended to use cash if you don't have access to a bank account or if it would take too much time to get a check to the recipient.
4. Money Order: A money order is a pre-paid certificate that is purchased from a financial institution or post office. It can be used to send money to anyone, and it is particularly safe because the recipient must sign for the money order when it is received.
5. Wire Transfer: Sending money via wire transfer is one of the fastest and safest ways of transferring funds. The money is electronically transferred from one bank account to another and can be received almost immediately. Since the money is transmitted electronically, there is no chance of it being stolen during transit.
6. Remittance Services: Remittance services are becoming increasingly popular as they offer convenience, low fees and speed. They are also very secure, as most services use encrypted systems and multi-level authentication processes to protect your money.
No matter which method you choose, there are plenty of secure options available when sending money. To ensure that your money reaches its destination safely, be sure to research the company you are using and double-check all the details before submitting your payment.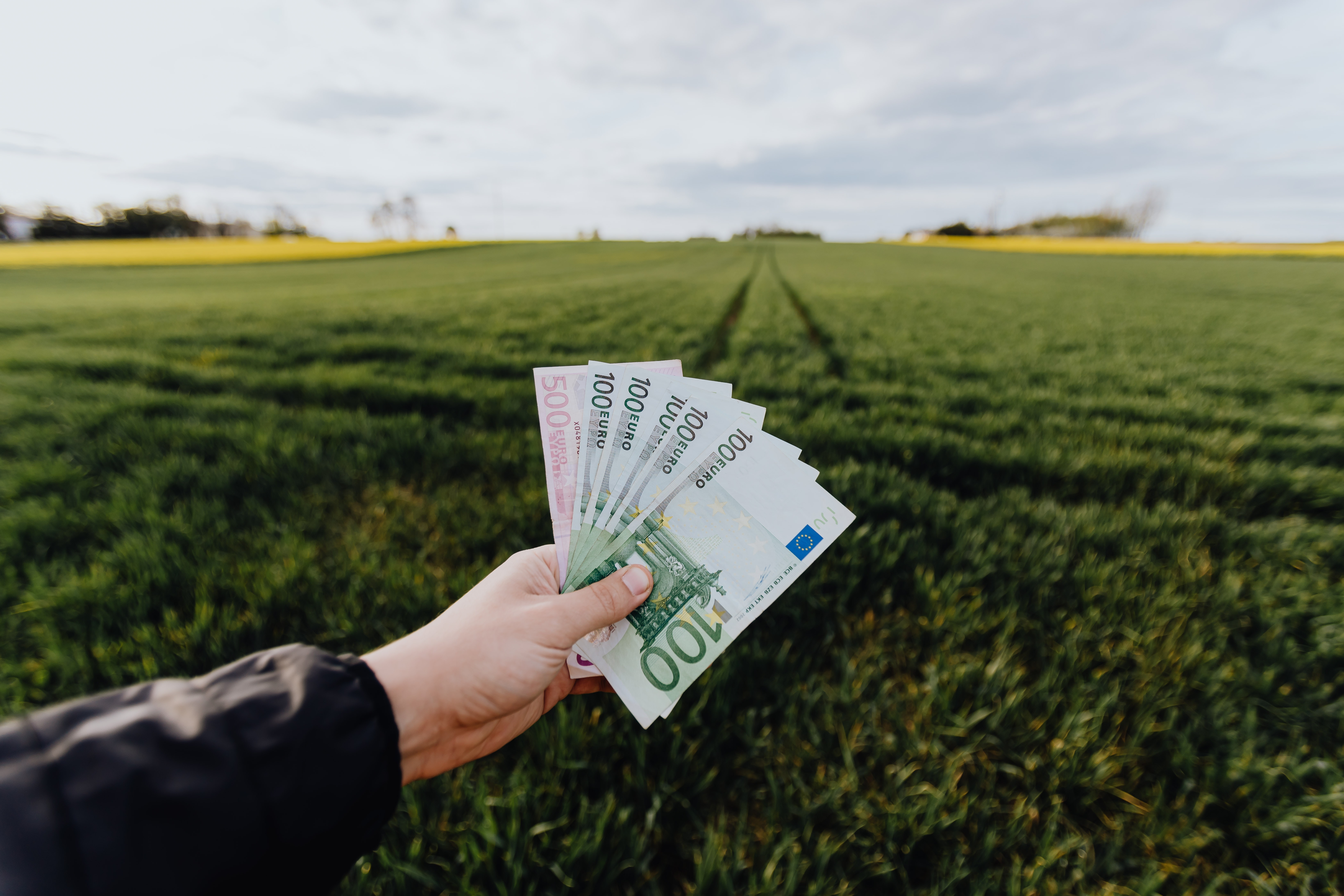 What is the best app to send money?
With the rise of digital transactions, sending money without going to a physical bank has never been easier. But with so many money transfer apps available, how do you know which is the best one for your needs? Here is an overview of the top 7 best apps to send money in 2021.
Cash App by Square Inc. is one of the most popular apps when it comes to mobile payments. It offers a range of features like instant transfer, peer-to-peer payments, cash cards, and investing - all on one platform. What makes Cash App stand out is that you can transfer money to anyone, even if they don't have an account with the service.
PayPal is one of the oldest online payment platforms available. It's simple to use and provides a secure way to pay and get paid. You can also use your PayPal account to shop online, in-stores or send money to friends and family. There's also a range of money services including foreign exchange and cryptocurrency trading.
Venmo is a popular mobile payment app that allows users to transfer money to one another instantly. With Venmo you can easily split bills with family and friends, receive payments for services rendered, and even pay for items in select stores. It also integrates with other online services, making it easy to make payments from anywhere.
Google Pay is Google's solution for mobile payments. It's easy to set up and use, and allows you to quickly transfer money to people, businesses, or organizations. What sets Google Pay apart from other apps is that you don't need to have a Google account to make a payment - you can simply use your debit or credit card.
Facebook Messenger Money Transfer is a convenient way to send money to your friends and family. Simply connect your bank account to Facebook Messenger, choose the recipient, enter the amount and you're done. Payments are free and you can even send money outside of the country. And with its two-factor authentication system you can be sure your transactions are secure.
Apple Pay Cash is Apple's popular payment app for iPhone users. It allows you to quickly and securely send and receive money with your Apple device. You can also use it to shop online, in-stores, or in apps. And with its Face ID or Touch ID security feature you can trust that your transactions are safe.
Zelle is a fast and secure way to send and receive money. It allows you to send money to anyone with an email address or US mobile number. It's free to use, with no minimums or fees, so you can send money without worrying about any extra costs. Plus, your payments are securely encrypted, giving you peace of mind.
When it comes to money transfers, these seven apps provide secure, reliable, and convenient ways to send money to anyone, anytime. Whether you're looking for a simple way to pay bills, split costs with friends, or buy something online, there's an app that's perfect for your needs.
Can I send money through my bank account?
Sending money through a bank account is a reliable and secure way to initiate overseas remittances, especially if you need to transfer funds quickly. When you use your bank account to send money, there are a few things to keep in mind.
First, make sure that both accounts – yours, as well as the recipient's – are able to receive and transfer funds internationally. Secondly, check the fees associated with sending money through international wire transfers. Depending on the financial institution, sending money through your bank could incur additional fees and/or exchange rates.
Finally, ensure that the recipient's banking information is accurate. Double-check the recipient's name, bank routing number, and account number to avoid delays or other potential problems with the remittance. When it comes to sending money, accuracy is key.
For those concerned about the security of these transactions, the majority of banks that offer international transfers are actually highly secure. They usually have proprietary technologies in place that address compliance and data security, as well as features that help ensure accurate payments and records.
At the end of the day, sending money through your bank account is a safe and convenient way to conveniently transfer funds. With the proper precautions and detailed information, you can ensure a smooth and successful remittance experience.
Is there a limit on how much money I can send?
Sending money abroad is becoming a more popular option for both individuals and businesses around the world. You may have questions about the limit on how much money you can send, especially if you plan to send large sums of money.
The good news is that the amount of money you can send abroad depends on the provider you are using and the country you're sending money to. Different countries will have different rules and regulations when it comes to sending money abroad, so it's important to do your research before making any transfers.
In general, most providers will set limits on how much money you can send at once – this could be anything from a few hundred to several thousand dollars. If you plan to send large sums of money, some providers may require documentation to prove the source of funds.
When researching remittance services, it is important to read the terms and conditions of the service beforehand. This way, you can ensure you understand the limits and restrictions that the provider may have in place, as well as any fees that apply.
It is also worth considering the best rate offered by the service provider – some providers may offer higher exchange rates for larger transfers. Always compare the rates of various providers, as well as the fees associated with the transfer, to get the best value for money.
Overall, there is usually a limit on how much money you can send when transferring money overseas. The exact limits of each provider will vary depending on the country and the service, so be sure to research the options available before making any transfers.
How long does it take to receive money sent from abroad?
The process of sending and receiving money from abroad can be made easier with the help of a remittance business. Depending on how you choose to send or receive money, the time it will take to complete the process will vary.
When it comes to receiving money from abroad, wire transfers typically take between 2-4 business days. If you're using a digital remittance service such as our business, you can expect your funds to arrive much faster, usually within 24 hours. Of course, factors such as location and currency exchange rates can also affect the timing.
When sending money overseas, the best way to ensure a quick delivery is by utilizing remittance services. For instance, when you use our service, your transfer can be completed within minutes.
In conclusion, when choosing a remittance service, it's important to consider how quickly you need your money to be delivered. With our services, you can rest assured that sending and receiving money abroad could not be made any easier.
About Panda Remit
Panda Remit is committed to providing global users with more convenient, safe, reliable, and affordable online cross-border remittance services。
International remittance services from more than 30 countries/regions around the world are now available: including Japan, Hong Kong, Europe, the United States, Australia, and other markets, and are recognized and trusted by millions of users around the world.
Visit Panda Remit Official Website or Download PandaRemit App, to learn more about remittance info.