Is Sending Money with a Credit Card Secure?
GPT_Global - 2023-06-18 18:30:03.0 48
How secure is it to use a credit card to send money?
Sending money with a credit card is becomingly increasingly popular, but how secure is it? Before you use your credit card to send money overseas, there are a few important security considerations you should take into account.
Using credit cards for remittance payments can be a secure way of transferring funds. However, just like any other online transaction, it is vulnerable to security threats. To ensure the security of your funds, make sure that the company you are sending money through is reputable and uses the appropriate safety measures to protect your data.
It's also important to make sure that your credit card information is not accessible by any third party. Look for services that use encryption technology to protect your payment information and privacy. Additionally, look for services with secure transfer methods, such as those that use two-factor authentication.
When using a credit card for remittance payment, it is important to be aware of the fees involved. Some companies may charge additional fees for credit card payments, and the exchange rate may also differ from other payment methods. Be sure to compare fees and exchange rates before making your payment.
Credit cards are a secure way to send money, as long as they are used wisely and with caution. Security measures like encryption should always be employed, and you should take the time to do research on the services you're using. If you follow these guidelines, you can have peace of mind knowing that your funds will be safe and secure when using a credit card to send money.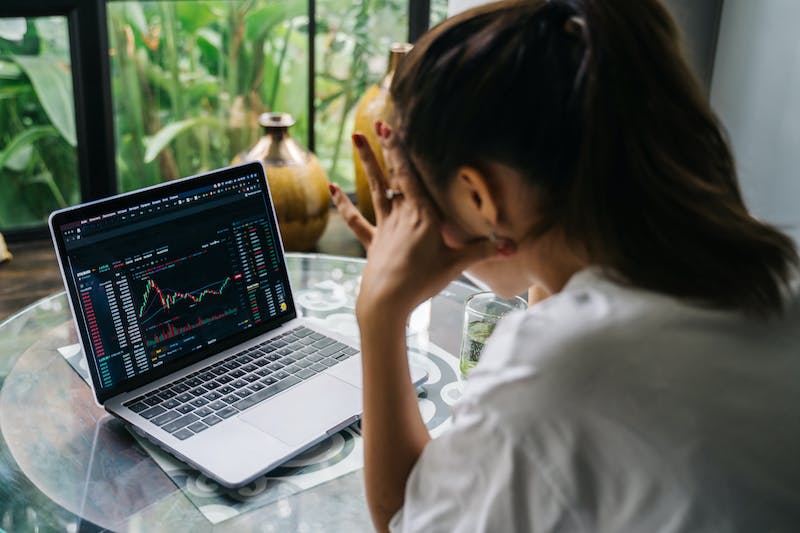 What type of transaction protection can I receive when using a credit card to send money?
When sending money with a credit card, it's important to ensure that your financial information is secure and protected from fraudulent activity. Fortunately, there are several types of transaction protections available when using a credit card to send money.
One of the most reliable forms of protection is to use a reputable remittance service. Many services now offer encryption technology to protect against data theft and unauthorized access. They also provide fraud alert notifications to alert you if a suspicious transaction is detected.
Another way to protect yourself when using a credit card is to sign up for a fraud prevention service such as Verified by Visa or MasterCard SecureCode. These services add an extra layer of security when making online payments by requiring you to enter a special code to complete the transaction.
Finally, it's important to monitor your credit card statements regularly to make sure all transactions are authorized. This can help you detect and report any suspicious activity quickly and take action to protect yourself.
By taking the necessary precautions, you can enjoy added peace of mind when using a credit card to send money. With the right transaction protections in place, you can rest assured that your financial information is secure and your funds are being sent safely.
What information do I need to provide when sending money with a credit card?
Are you looking for a fast and secure way to send money with a credit card? You're in luck! Sending money with your credit card is now easier and more convenient than ever.
To send money with your credit card, all you need is the recipient's name, bank account information, and your credit card information. Many remittance services allow you to send money directly from your credit card with just a few clicks. All you need to do is provide your card details and the amount you wish to send.
Before you can send money, you'll need to make sure that your credit card is valid and has sufficient funds. It's also important to note that many remittance services charge a fee for using a credit card, so it's best to check the fees before you send money. Additionally, you may need to provide additional information such as your ID number or address.
The process of sending money with a credit card is quick and easy. Most remittance services guarantee that your money will reach its destination within one business day or less. Plus, most services offer secure transactions and fraud protection, so you can rest easy knowing that your money is safe.
Sending money with a credit card is now faster and more secure than ever. It's important to make sure you have all the required information before you send money so that your transaction can be processed quickly and securely. With the right remittance service, you can rest assured that your money will get to its destination safely and on time.
Can I set up recurring payments when sending money with my credit card?
Making sure your international payments are always on time is important. Whether it's to pay for tuition or to help support family abroad, reliable money transfers are essential. With a credit card, sending money can be made even easier- with the option of setting up recurring payments.
At XYZ Remittances, we understand the importance of consistent and reliable payments, which is why we offer the ability to set up recurring payments when sending money abroad with a credit card. This is an especially useful feature if you need to make a payment each month. Instead of needing to remember and manually process payments each month, you can set up a recurring payment that will make the transfer automatically.
The process is simple and secure. All you have to do is enter your credit card information and indicate the amount of money you would like sent and to whom. Then, you can select the frequency of your payments. So the next time you need to send money abroad with a credit card, remember that XYZ Remittances offers the convenience of setting up recurring payments.
With our secure, convenient, and fast transfer system, XYZ Remittances makes managing international payments a breeze. Sign up today and experience the power of sending money quickly and securely with a credit card.
What information is required to receive money with a credit card?
If you're looking to receive money with a credit card, there are several pieces of information that you'll need to provide. Depending on the type of card you're using, these requirements may vary. Here's what you'll need to know to get started.
Credit card issuers typically require some basic information when you use your card to receive money from another person or entity. This includes your name, billing address, card number, expiration date, and security code. This information ensures that your card can be properly verified.
Some cards may also require additional information. For example, if you're using prepaid or gift cards, you might need to provide identification. Additionally, certain types of rewards and business cards may require additional documents or verification processes.
You'll also need to provide information about the person or organization sending you the money. This may include their contact details, payment method, account number, routing number, or other information. Make sure you have all of this information before initiating the transfer.
Finally, some credit card companies may require additional information in order to complete the transaction. This could include documentation such as bank statements and proof of employment. If you're unsure, it's best to contact your card issuer before beginning the transfer.
By understanding the information required to receive money with a credit card, you can ensure that the process is smooth and hassle-free. Don't forget to gather all of the necessary documents and information before you start! You can save yourself time and frustration in the long run.
About Panda Remit
Panda Remit is committed to providing global users with more convenient, safe, reliable, and affordable online cross-border remittance services。
International remittance services from more than 30 countries/regions around the world are now available: including Japan, Hong Kong, Europe, the United States, Australia, and other markets, and are recognized and trusted by millions of users around the world.
Visit Panda Remit Official Website or Download PandaRemit App, to learn more about remittance info.