Transfer Money From USA to India: Security, Fees, Benefits & More
GPT_Global - 2023-07-02 02:00:01.0 43
Money transfers from USA to India can be quite a daunting task as there are a few steps along the way. However, when you opt for a reliable remittance service, it simplifies the process.
Using an online platform to transfer money from the USA to India is one of the simplest ways to manage your money. But do you need to set up a new account to make the transfer?
The answer to this question depends on the remittance company you select. Some companies require users to open a separate account for transferring money internationally. Other services may allow you to use your existing online banking account. It is important to understand the terms and conditions of the remittance company before opting for their services.
When selecting an online remittance service, make sure that it caters to both the US and Indian markets. A good service should offer competitive rates, fast processing and easy-to-follow steps for sending money. Also, check the security features of the remittance company to ensure that your personal information is secure.
Using an online remittance platform to send money from the USA to India streamlines the entire process. However, it is important to select a reliable service to ensure that your transaction is safe and secure. With the right remittance company, you will be able to enjoy a hassle-free experience in no time.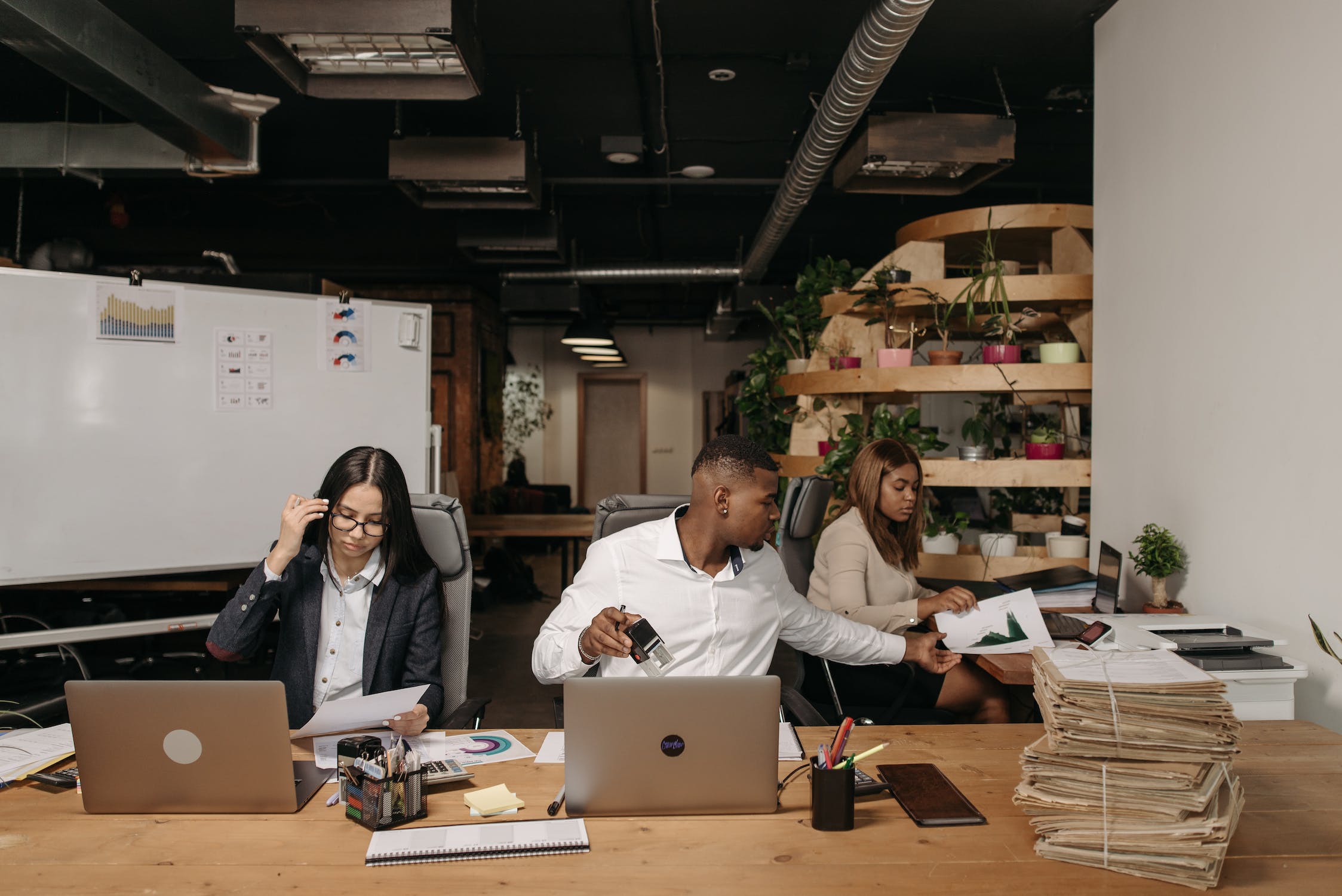 Are there any fees associated with transferring money from USA to India?
Transfer Money from USA to India
With the advance of technology, now transferring funds from USA to India has become more convenient and accessible. People looking to send money home, need to be aware of any fees associated with this process.
Types of Fees
When sending money from USA to India, there will be two types of fees involved – fees charged by the sender's bank (or money transfer operator) and currency exchange fees. Both of these fees may vary depending on which bank or money transfer service you use.
Fee Comparison
When researching remittance companies, take a close look at their fee structures. Some services have flat fees across all transfers sizes, while others may charge different rates. Also, some companies may offer promotional deals for first-time customers that can offset the cost of transferring money.
How to Avoid Fees
It's always a good idea to look around and compare fees for different services before selecting which one to use. Depending on the amount of money being transferred, using an online payment system may help you avoid fees altogether.
Conclusion
No matter which avenue you choose for transferring funds from USA to India, it's important to remember that there are likely to be fees associated with the process. By taking the time to compare fees and services, you can ensure your money reaches its destination on time, and with minimal hassle.
How can I find the best deal for money transfers from USA to India?
Looking to make a money transfer from the USA to India? You want to make sure you get the best deal possible so your hard-earned money goes as far as it can. There are a few steps and options to consider that can help you find the best money transfer option for you.
The first step is to research different international money transfer services. Be sure to read reviews online and check out the service's website for any deals or discounts they may be offering. Compare fees and exchange rates across each service to ensure you're getting the best rate.
Another way to save money when transferring money is to link your bank account with the service's, if possible. It allows for quick and easy transfers with lower fees than credit and debit cards. Additionally, some services offer loyalty programs that allow customers to receive rewards when they transfer money.
Making sure you get the best rate when transferring money can be a difficult process. Utilizing the tips listed above will greatly improve your chances of getting the best deal on your money transfers from USA to India.
What are the benefits of transferring money from USA to India?
Transferring money from USA to India can be a simple and cost effective way of transferring funds without the need for a middleman. With the help of remittance services companies, you can easily send and receive money from one country to another.
Remittance business has emerged as an efficient and reliable platform for customers to transfer money seamlessly. This option has proven useful for people who regularly transfer money overseas. In addition to speed and convenience, there are several benefits of using this service such as:
1. Low cost – A remittance service company typically charges a lower fee than banks and other traditional money transfer services, ensuring more money is transferred with less cost.
2. Fast transaction– The transfer of money is much faster with a remittance service, making it a great option when you need to transfer money in a hurry.
3. Convenience– Remittances services offer round-the-clock customer support and you can transfer money anytime, anywhere. You don't have to worry about the exchange rate or hidden fees.
4. Security – The platform used by these services is encrypted and secure, so your money and information will remain safe during the transfer process.
With the help of a remittance service, transferring money from USA to India has become easy, secure, and cost-effective. So, if you're looking for a reliable and efficient option to transfer funds, consider using a remittance service.
Are there any security measures taken when transferring money from USA to India?
When it comes to transferring money from USA to India, there are many concerns about the safety and security of the transaction. With the ever increasing risk of cyber-attacks, it is essential for users to be aware of the measures taken to protect their money during a remittance.
The most important security measure to be aware of are encryption protocols, which encrypt data so that it cannot be accessed by anyone other than the sender and recipient. Additionally, most remittance providers require two-factor authentication, which helps ensure the authenticity of a user's identity.
These methods are widely used and reliable for ensuring the safe transfer of money. Furthermore, many remittance companies make use of advanced fraud-detection algorithms to detect suspicious activity and prevent any potential losses. The user experience is further enhanced with the use of instant messaging and mobile applications, which make money transfers to India more convenient and secure.
Overall, users can rest assured that their money is safe when transferring money from USA to India with a reputable remittance provider. Such providers have implemented the necessary measures to ensure the security and convenience of their customers.
What is the minimum and maximum amount that I can transfer from USA to India?
If you are looking for the best ways to send money from USA to India, you are in the right place. Remittance businesses are providing safe and secure transfer of funds across countries with minimum and maximum transfer limits.
Currently, most remittance companies offer a minimum limit of $100 and maximum limit of $3,000 USD for transfer of money from USA to India. Depending on the payment mode chosen, the maximum limit may be higher. For instance, cash pick-up option may allow transfers up to $20,000.
You can use your credit card to make payments online or use bank transfer to send money. Payment processing time could vary depending on the method you choose. Bank transfers are usually instant, however some remittance companies may take up to 48 hours for payments to reach the recipient's bank account.
For the safety of customers, remittance businesses have also put in place anti-fraud measures, to ensure complete security of the transaction. Before making a transfer, customers are required to provide necessary documents such as identity proof, address proof, etc. which are verified by the service provider before initiating the transfer.
So, if you are looking to transfer money from USA to India, remittance services are the best option for you. With reasonable fees and high limits, these services make it easy to send money across the country without any hassle.
How can I ensure my money is safe when transferring money from USA to India?
Transferring money internationally from USA to India can be a challenge due to differences in banking and remittance regulations. But with the proper precautions, you can ensure that your money is safe when sending it abroad.
First, make sure that you are using an authorized, reputable remittance service provider. Review their policies and procedures to make sure they comply with applicable laws, including use of encryption technology to protect your personal information. Additionally, look for services with secure payment gateways, so your financial data remains confidential.
Next, double-check all information entered before submitting your transaction. This includes the recipient's bank details, the amount of money being sent, and any relevant reference numbers. Finally, always request a receipt once your transfer has been completed. This way, you will have a record of the transaction in case there is a discrepancy.
By taking these steps, you can easily and securely send money from the USA to India. With the right preparation, you can rest assured that your international remittance transfer will be safe and secure.
About Panda Remit
Panda Remit is committed to providing global users with more convenient, safe, reliable, and affordable online cross-border remittance services。
International remittance services from more than 30 countries/regions around the world are now available: including Japan, Hong Kong, Europe, the United States, Australia, and other markets, and are recognized and trusted by millions of users around the world.
Visit Panda Remit Official Website or Download PandaRemit App, to learn more about remittance info.