Know the Answers to Your Questions: Money Transfer with Credit Card
GPT_Global - 2023-07-17 06:30:01.0 19
How do I know the money will be transferred securely using my credit card?
Sending money electronically from one recipient to another can sometimes be a nerve-wracking experience. Questions like, "Will the money be sent securely?" or "Can someone else access my payment information?" are all normal concerns. When it comes to remittance services, security and reliability are very important.
At Remittance Services, we understand how important it is for you to know that your money will be transferred safely and securely with your credit card. We offer several features to ensure your financial information is secure and your funds arrive safely.
First, we use various encryption methods to ensure that all data and transactions are encrypted before being transmitted over the internet. This means the data is secure and cannot be read or accessed by anyone other than the intended recipient. Additionally, our system uses multi-factor authentication for even further security.
Our back-end systems are also based on industry standards, so you can be sure your personal information is kept private and secured. All payments are processed using secure socket layer technology and compliant with Payment Card Industry Data Security Standard (PCI DSS). Plus, all financial information is kept confidential and not shared with any third-party vendors.
You can rest assured that your money is safe and secure when you use Remittance Services to transfer funds online. Our state of the art security measures make sure your information and money is in good hands. So take comfort knowing that your money is in safe hands when you opt for our remittance services.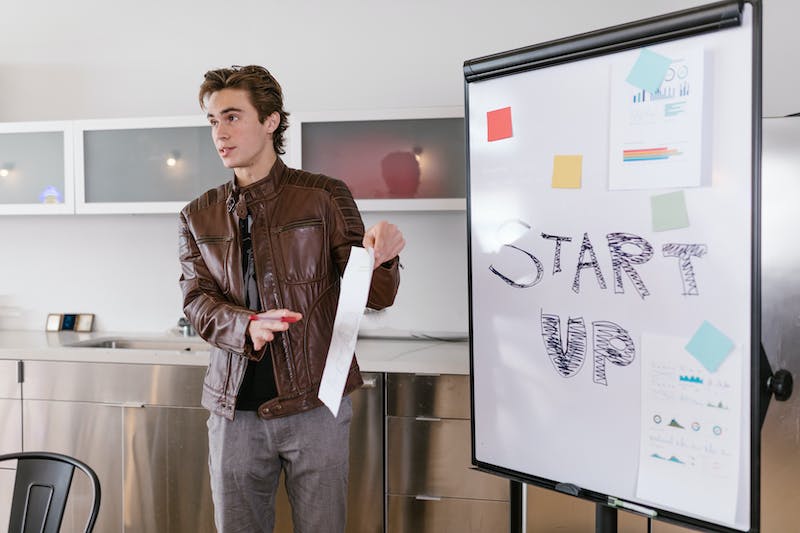 How do I keep my credit card information secure when sending money?
It's important to be vigilant when sending money abroad, especially when it comes to protecting your personal and credit card information.
The best way to protect your credit card data is to use a reputable online remittance service with modern security protocols. Look for a company that uses the latest SSL encryption technology and other security measures to protect your data from hackers. In addition, make sure the service you use has a secure checkout process, with measures like multi-factor authentication.
You can also take extra precautions when entering your credit card information. Make sure you're using a secure browser and never enter your card details over a public Wi-Fi network. Always double-check URLs before submitting information online and be sure to clear your browser after each session.
Finally, keep an eye on your bank statements and monitor for any suspicious activity. Payment processors and remittance services have their own fraud prevention measures in place, but it's still important to stay alert and report anything suspicious.
By taking these steps, you can ensure that your credit card information remains secure when sending money abroad. Finding a reliable remittance service and exercising extra caution when entering your data are both key to keeping your card information safe.
Can I cancel a money transfer with my credit card?
Sending money abroad using remittance services has become increasingly popular. People rely on remittances to send money quickly and easily. With the rise in money transfers, many people often wonder if they can cancel a money transfer using their credit card. The answer is yes.
Most remittance services allow you to cancel a money transfer with your credit card if it is still in the process. If the funds have been transferred, however, it may not be possible to cancel the money transfer. Cancellations are usually only available if the transfer is initiated but not yet completed. It is important to make sure that the recipient has not already received the money, as this is typically not reversible.
To cancel a money transfer with your credit card, you will need to contact your remittance service provider. They will provide you with instructions on how to proceed with the cancellation request. Once the cancellation has been approved, you should be refunded the money within a few days. Keep in mind that some companies may charge a cancellation fee, so it's best to check with your provider first.
In conclusion, you can cancel a money transfer with your credit card if the funds have not been transferred yet. You will need to contact your remittance provider to initiate the cancellation and there may be a fee associated with the transaction. Being aware of all the terms and conditions related to the remittance process is always recommended before making any money transfers.
If I send money with my credit card, how long until the recipient gets the money?
Sending money abroad via credit card is one of the quickest and most convenient methods of remittance. Credit cards enable you to quickly transfer funds with no waiting or paperwork involved. However, how long does it take for someone to receive the money?
The answer depends on a variety of factors, including the type of credit card you use, the destination country, and the currency you're transferring. Generally speaking, when you use a major credit card like Visa or Mastercard, the recipient can typically access the money within 1-2 business day. However, smaller credit card providers may take as long as 5 business days.
For transfers in foreign currencies, many credit card companies also offer competitive exchange rates, allowing you to maximize your money's value. In addition, some companies offer promotions and bonuses to reward customers who use their services. With these benefits, sending money with a credit card can be an attractive option.
Overall, sending money with a credit card is generally a fast and convenient way to transfer funds. Depending on the provider, the recipient should typically be able to access the money within 1-5 business days. Ultimately, it's important to research different providers and find the best combination of speed and cost for your needs.
Is there a limit to how much money I can send with my credit card?
Sending money abroad is often a hassle, but luckily there are ways to make it easier. Using a credit card is one of the most convenient ways to transfer funds, but you might be wondering if there is a limit on how much money you can send.
The answer is yes—your credit card issuer will impose a maximum amount that you can send. This limit is typically based on your credit limit and may also take into account factors such as your income and overall credit history. You may be able to increase the limit by calling your bank or credit card issuer and asking for an increase.
Another option is to use a remittance service. These services allow you to easily send money overseas without any limits. Many of them offer competitive exchange rates and fee structures, making them a great choice for anyone looking to transfer larger amounts of money.
Overall, using a credit card is a great way to send money overseas, but you should be aware of the limits that your credit card issuer has in place. Fortunately, there are other services like remittance that can help you send money without any limits. With the right service, you'll be able to easily transfer funds wherever you need to.
About Panda Remit
Panda Remit is committed to providing global users with more convenient, safe, reliable, and affordable online cross-border remittance services。
International remittance services from more than 30 countries/regions around the world are now available: including Japan, Hong Kong, Europe, the United States, Australia, and other markets, and are recognized and trusted by millions of users around the world.
Visit Panda Remit Official Website or Download PandaRemit App, to learn more about remittance info.