Send Money to Indonesia Easily: Answers to Your Questions
GPT_Global - 2023-07-25 21:30:05.0 5
What methods can I use to transfer money to Indonesia?
Transferring money to Indonesia can be done in a variety of ways. Online transfers are now commonplace, allowing you to send and receive money from the comfort of your own home. Knowing the right methods can save time, energy and even money on transfer fees. Here are six suggestions that may be useful.
1. Bank Transfer: This is the simplest and most common method. You simply need to contact your bank or a remittance company who can help facilitate the transfer of funds from your bank account to your recipient's bank account in Indonesia. Fees and exchange rates may vary, so make sure to compare options before deciding on a service.
2. Money Orders: This is an easy way to send money to people without a bank account. Money orders come with a fee and can take up to several days to arrive. However, many remittance companies offer this service so you can quickly transfer funds.
3. Credit or Debit Card Payments: This is another convenient option and allows you to easily transfer funds from one card to another. While this method typically comes with higher fees than a bank transfer, it often allows for immediate transfer of funds.
4. Online Payment Services: Popular online payment services such as PayPal and Skrill allow you to transfer funds at a low cost. Simply link your bank accounts, debit or credit cards, and you can easily send funds to other users in Indonesia.
5. Cash Pickup: This method is suitable if you want to send money to someone who isn't able to accept electronic payments. Simply pick a remittance company that offers cash pickup in Indonesia and arrange for the recipient to collect the money from the nearest branch.
6. Mobile Wallets: Today, increasingly more people are using digital wallets to transfer money. Mobile wallets are especially convenient, allowing you to quickly send funds directly to a recipient's phone, as long as they have an internet connection.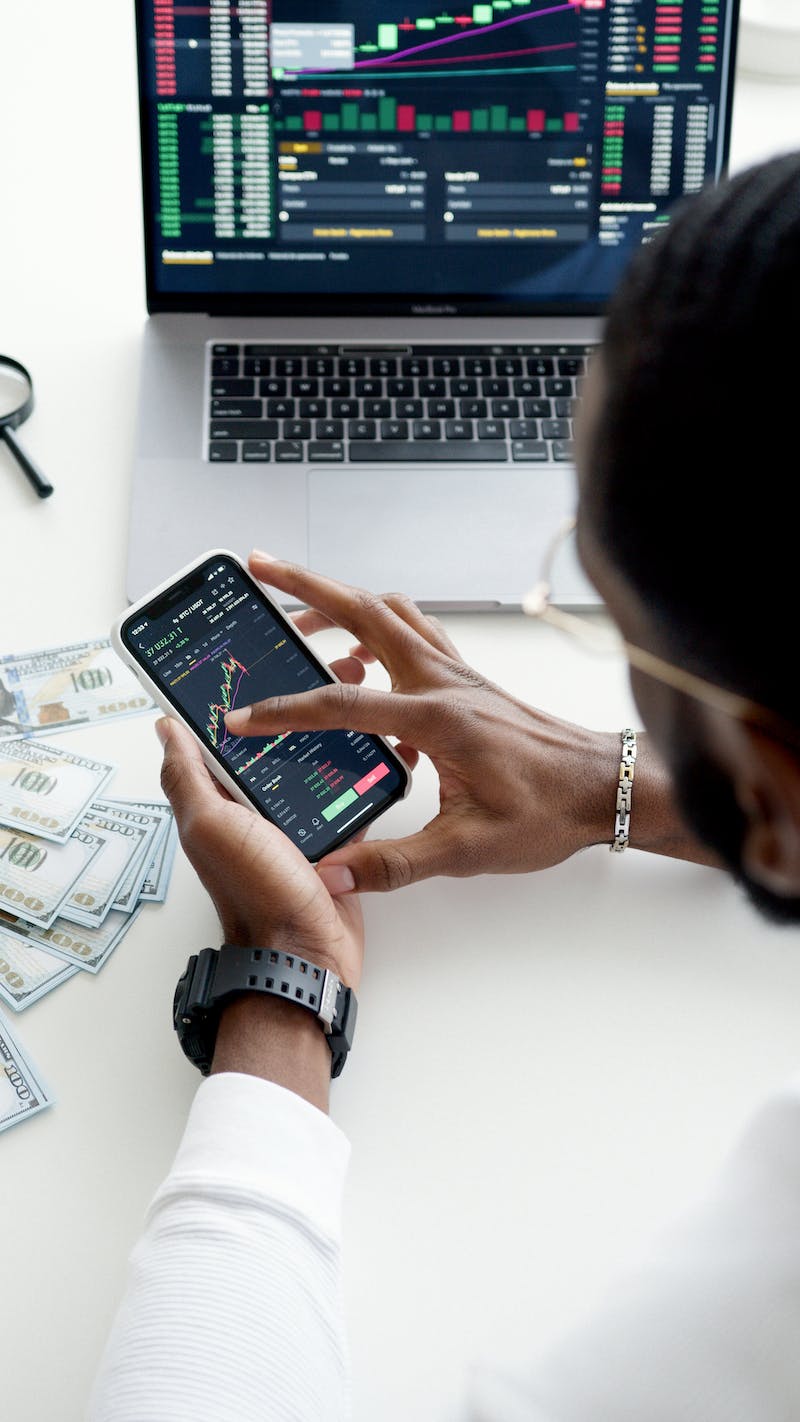 How do I track my remittance to Indonesia?
Sending money overseas is a complex event that involves multiple steps and regulations. If you want to track your remittance to Indonesia, there are several ways you can do so. Here are seven tips to help you get started.
1. Contact your service provider. Contact the service provider who is handling your remittance and ask for a tracking number and other information about its progress. Most reputable service providers offer tracking facilities.
2. Check the status online. Many online remittance services allow customers to check the status of their transaction online. This can be done through the service provider's website or app.
3. Get updates by phone. Some service providers also offer updates via phone or SMS. Ask your provider to set up this facility if they offer it.
4. Look for an email confirmation. If you sent the funds via an online payment portal, you may receive an email confirmation when the transaction is completed.
5. Download the transfer receipt. If you used a traditional transfer method, such as a wire transfer, request a receipt. This document will contain details of the transaction, including the amount and destination.
6. Contact your bank. If there are any delays in the transfer, contact your bank to find out what the cause is and how long it will take for the funds to arrive.
7. Monitor the exchange rate. If you are sending money to Indonesia, monitor the exchange rate regularly. This will help ensure that you get the most from your money.
By following these seven tips, you'll be able to track your remittance to Indonesia with ease. Good luck!
What is the minimum amount that I can transfer to Indonesia?
Are you interested in transferring money to Indonesia? Here, we will provide information about transferring money to Indonesia, and the minimum amount you can transfer.
In order to ensure safety and security, it is important to be mindful of the regulations for transferring money to Indonesia. You must adhere to the guidelines set by the Indonesian government, and you will need to know the minimum amount that you can transfer.
When it comes to remitting money to Indonesia, the minimum transfer amount is approximately $50 USD. However, the exact amount may vary depending on the remittance provider. It is important to check with the provider on this matter before initiating the transaction.
Remittance services can be accessed through various online platforms, as well as through some physical outlets. By choosing the right remittance service, you can make sure you receive the best rate and enjoy a smooth and hassle-free transfer process. To find a reliable remittance provider, you can search online or seek advice from those who have used their services in the past.
Through a reliable provider, you can quickly and securely transfer money to Indonesia. It is important to research your options and read up on the regulations governing remittance before initiating a transfer. By following the rules and taking the proper precautions, you can make sure your money reaches its destination safely and on time.
Can I transfer money to an Indonesian bank account?
Transferring money to an Indonesian bank account is a simple process, and it is becoming increasingly popular in the remittance businesses. There are several methods available for safely and quickly transferring money to an Indonesian bank account.
The first way is to use a remittance business. Many companies offer international money transfer services that allow you to easily and securely transfer money directly to any Indonesian bank. This can be done online or via a physical transfer.
You can also use a foreign exchange company to transfer money to an Indonesian bank account. These companies provide competitive exchange rates and fees when sending money overseas.
Lastly, you can use a wire transfer. This method requires you to provide the Indonesian bank's details, such as the bank's name and IBAN number. There may be additional charges for this option, so it is important to check with your bank first.
Overall, transferring money to an Indonesian bank account is easy and secure. Whether you choose to use a remittance business, foreign exchange company or wire transfer, it is important to ensure that the money is sent in a secure and safe way.
Which Indonesian banks accept international transfers?
Moving money to Indonesia from overseas used to be a difficult task, with limited options available to those looking for an efficient way to send money. Fortunately, there are now a range of different banks in Indonesia that accept international transfers. Here's a guide to some of the best Indonesian banks for international transfers.
BNI has been at the forefront of Indonesia's banking sector for more than 70 years. Having established itself as one of the most secure and reliable financial institutes in the country, BNI is well-equipped to handle international transfers. Customers can access their accounts online or through various mobile applications, making it easy to keep track of payments.
Bank Central Asia (BCA) is another great option for those looking to transfer money into Indonesia. As the largest private bank in Indonesia, BCA is able to facilitate international transfers quickly and securely. In addition, its wide network of ATMs and branches makes it easy to access your account wherever you are in the country.
Mandiri is perhaps the most popular choice for those making international transfers to Indonesia. Part of the reason for this is the fact that Mandiri offers a range of services, including a 24-hour customer service line, currency exchange, and the ability to pay bills online. It is also one of the few Indonesian banks that offer a mobile app, which can be used to make payments, check balances, and more.
For those seeking a more traditional approach to transferring money overseas, Bank Rakyat Indonesia (BRI) is one of the oldest lenders in the country. Established in 1895, BRI specializes in domestic and international remittance services. The bank's low fees, fast processing times, and friendly customer service make it a great option for those looking to move money to Indonesia from abroad.
These are just some of the Indonesian banks that accept international transfers. Whether you're looking for a reliable institution to send money to family and friends or need to make payments for business purposes, these banks offer a range of services that make transferring money to Indonesia easy and secure.
About Panda Remit
Panda Remit is committed to providing global users with more convenient, safe, reliable, and affordable online cross-border remittance services。
International remittance services from more than 30 countries/regions around the world are now available: including Japan, Hong Kong, Europe, the United States, Australia, and other markets, and are recognized and trusted by millions of users around the world.
Visit Panda Remit Official Website or Download PandaRemit App, to learn more about remittance info.