Global Carnival! Free remittance fee! Receive more!
熊猫速汇PandaRemit - 2022-07-01 16:56:56.0 426
Here's the thing
Panda Remit 4th Anniversary Event is coming
All departments are racking their brains to prepare for this
Panda is no exception
Our boss called Panda into the office today
and gave his instructions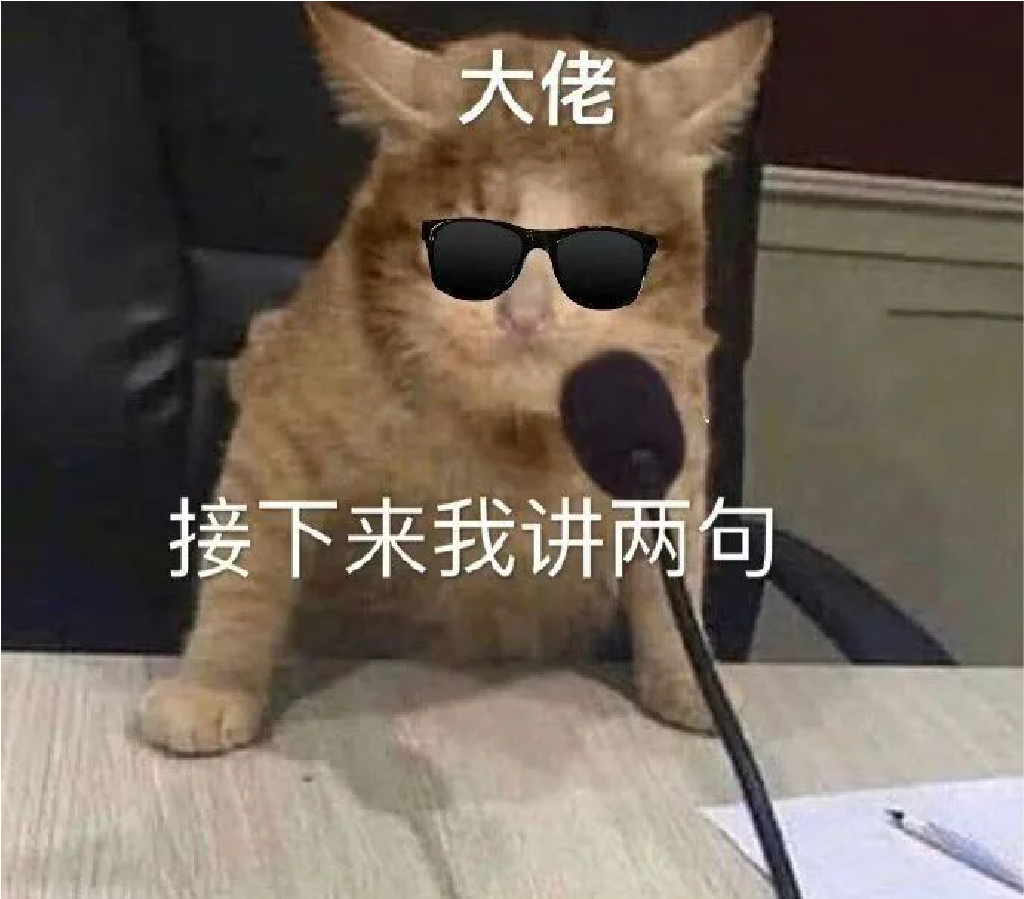 "The 4th Anniversary benefits must be top level!
The prizes must be high-end, regardless of cost, luxurious first!
You can arrange it now."
OMG, this is a big play!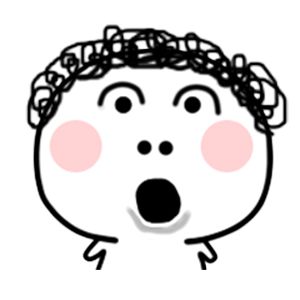 Come on, Panda, do it right away!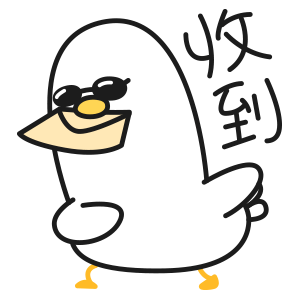 Win worth $3000 USD super gift package! Get interested?! Act now!
Invite friends to remit and you can receive corresponding reward on 5 July
The top ranked 50 inviters will receive extra luxury prize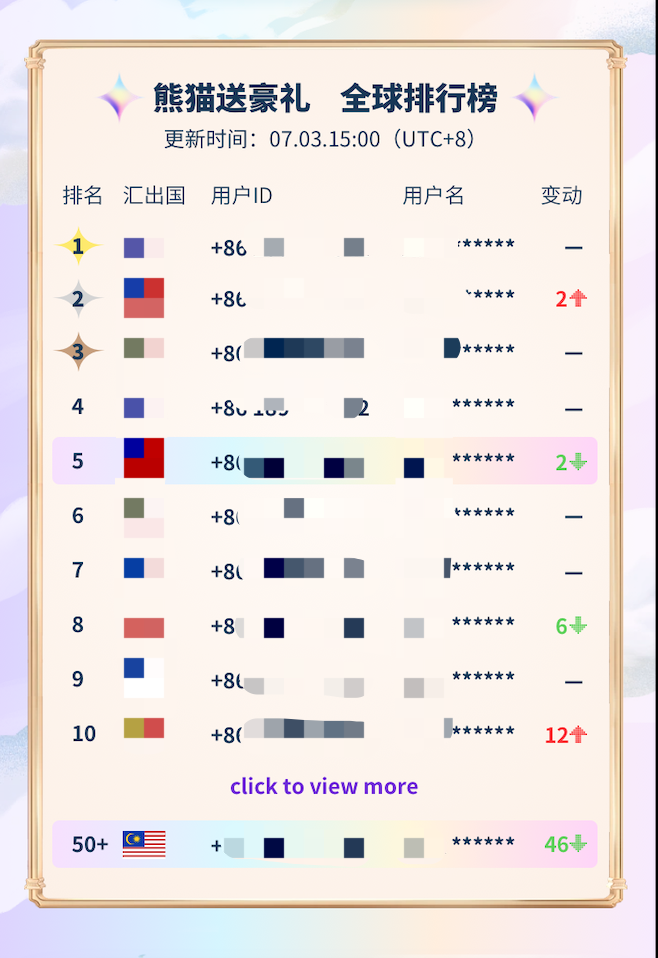 Refer to the activity rules for details


70 Switch Lites waiting for you to win!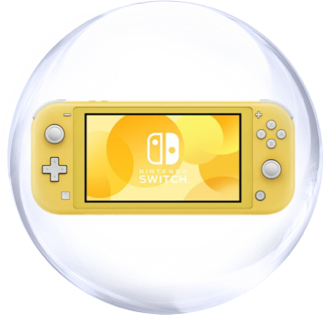 Remittance amount ≥1500 USD to participate draw
One draw every 2 or 4 hours
Each user can draw multiple times
Daily free draw of 10 Switch Lites!
Remit now and get the chance to draw!

Free remittance fee for 7 days!
During 28 June to 4 July
Remit with free fee!
Not cost a penny, 0 fee!
For each orders, all free!
The simplest, and the best offers
Panda Remit remittance fee is relatively cheap already
But we know that the 0 fee will satisfy you the most!
(Remittances to or from Mainland China are not included)


Collect with Alipay to receive extra 20 or 50RMB
For Panda Remit 4th Anniversary Event, our old friend also brings you a gift!
We joined hands with Alipay to give you benefit coupon!
New user first remittance fee is free.
New users first time using Alipay to receive money will get an Alipay Exclusive Rate Coupon,
and can receive extra amount up to 50 RMB.
Old users remit more than 10000 CNY,
can receive extra 20 RMB (limited number of coupons, first come first served).

Hidden Gifts
On the 4th Anniversary Event, we provide gifts for all the remittance regions!
From 28 June to 4 July, see the welfares for these two regions below
Remit from Hong Kong to China mainland with half-price handling fee!
During the event period
If you have any need to remit to the mainland, the handling fee will be 50% off!
Don't miss this opportunity!


Remit from Korea to China with 0 fee!
As a newly opened remittance region
Korea market brings you the gifts also
You remit, we waive fee!
Remit now to enjoy the benefits!

What are you waiting for?

Anniversary carnival only held once yearly
Miss this time? Just wait another year!
We have prepared attractive events and prizes for our 4th Anniversary.
Enjoy the Global carnival for 7 consecutive days!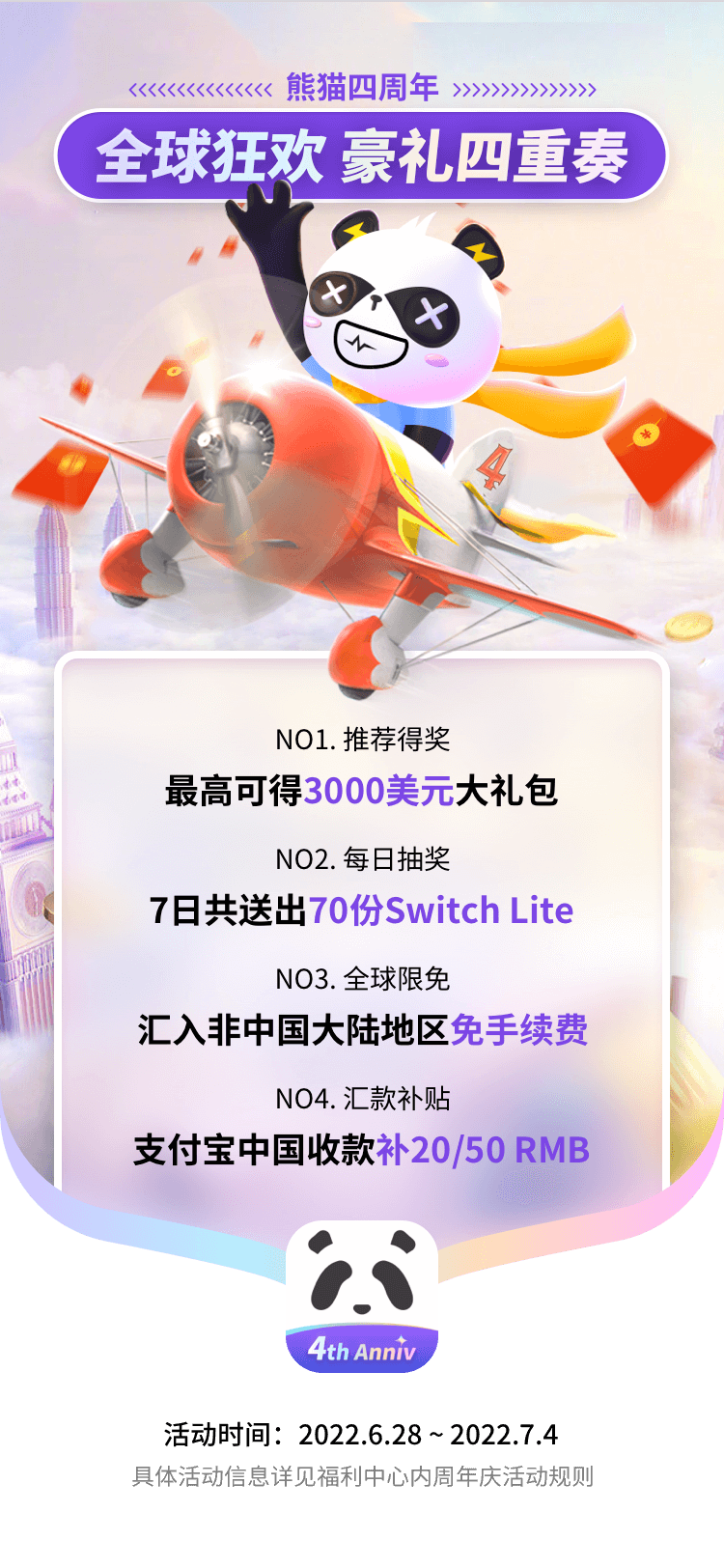 跨境汇款服务请点以下链接:
👉 熊猫速汇官网
👉 熊猫速汇注册登录