DDA Authorized Debit Guidelines
熊猫速汇PandaRemit - 117

DDA (Direct Debit Authentication) fast payment is a system service provided by the bank.
After your Panda Remit account is authorized and bound with the designated Singapore bank account, you can directly withhold payment for your remittance order through the DDA authorized debit coupon. Withholding 0 handling fee and fast arrival!
DDA authorized deduction is more convenient than other payment methods in Singapore. The main advantages are as follows:
Free: DDA authorized deduction is free (Panda Remit will bear the relevant bank fees for you).
Efficient: Estimated arrival within minutes, delays may occur during non-bank business hours.
Convenience: You can submit the bound debit account on the Panda Remit APP, without logging in to the bank to operate.
DDA authorization deduction process
1. DDA account authorization binding
2. Submit DDA Authorization Debit Instructions
2.1 Log in to the Panda Remit APP , click "DDA Payment Account Management" in the personal center - "Bind DDA" to enter the page for choosing to bind the bank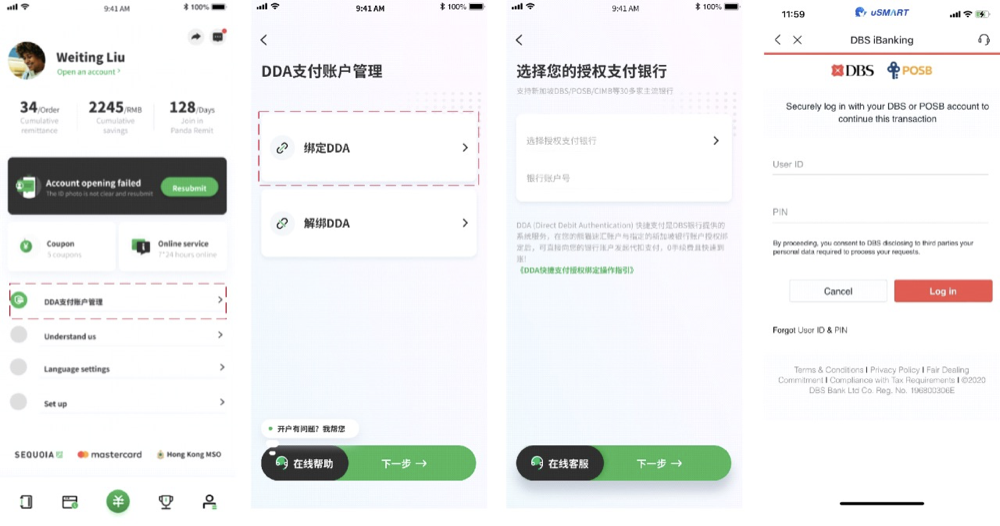 2.2 Log in to the website of the bank you need to bind (take DBS Bank as an example), select your bank account and complete the authorization.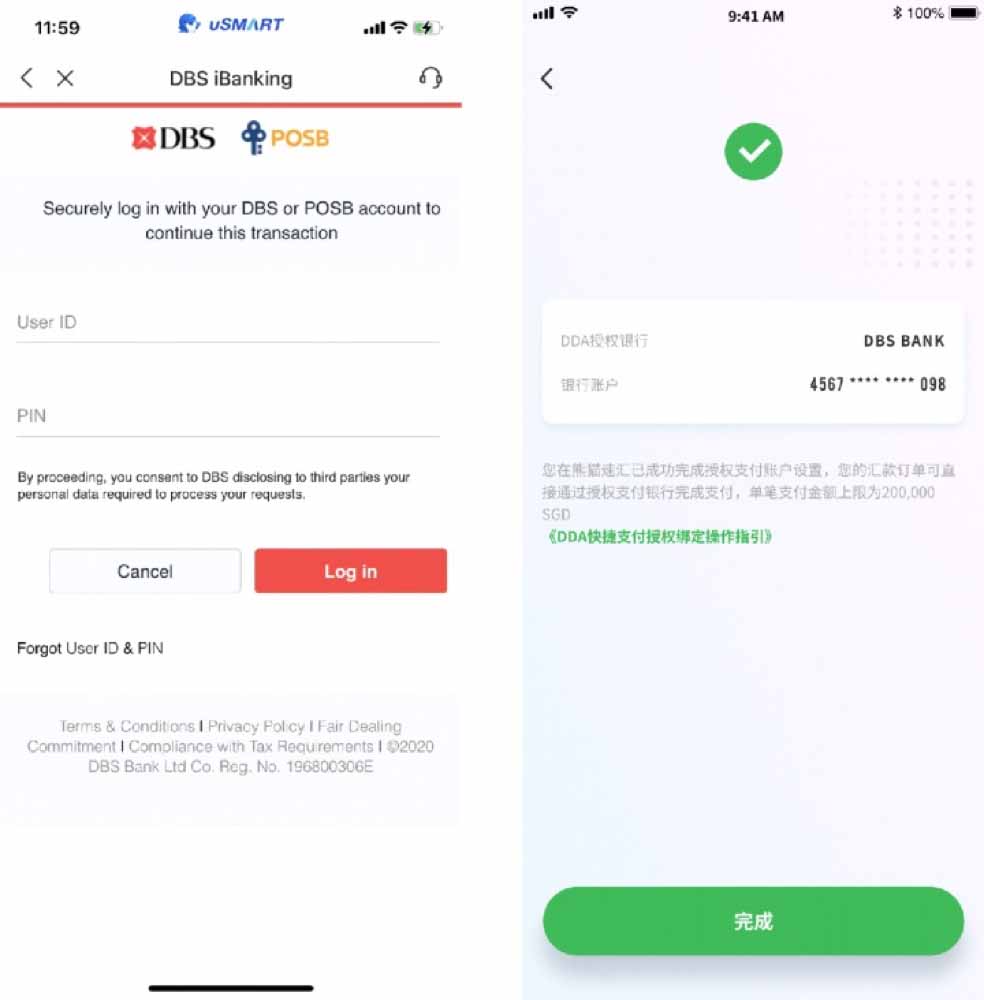 2.3 After your DDA account is successfully bound, you can choose to use the DDA bank account deduction method to pay for your remittance order after creating the remittance order;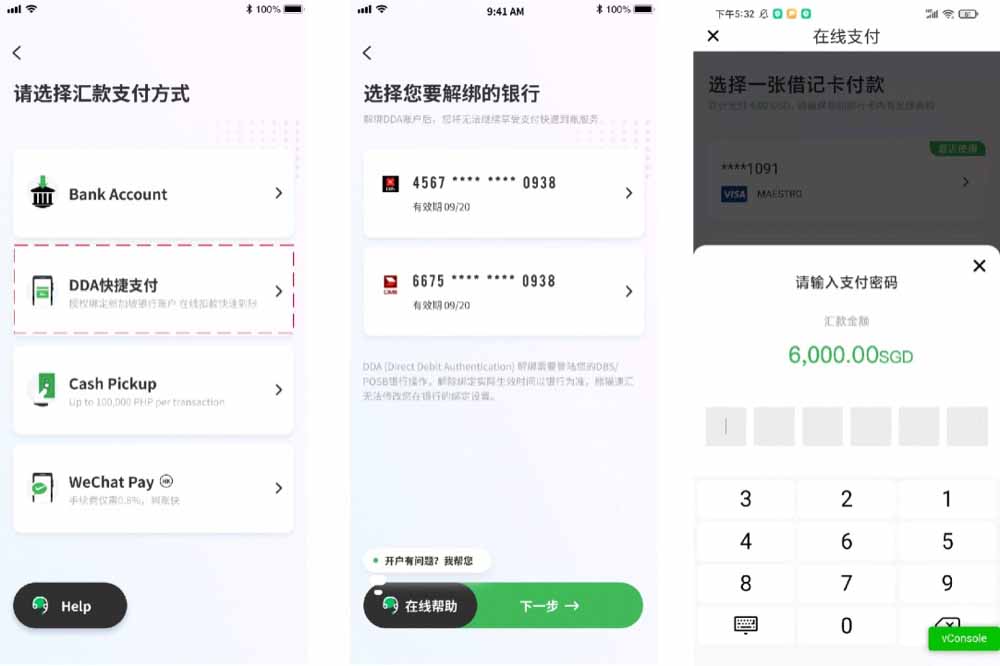 statement:
*Remember that the authorized bank account must use the same ID number (NRIC, FIN, ID card, passport, etc.) as your Panda Remit account, otherwise the authorization will be rejected.
跨境汇款服务请点以下链接:
👉 熊猫速汇官网
👉 熊猫速汇注册登录