Commonwealth bank transfer tutorial
熊猫速汇PandaRemit - 2022-03-25 13:21:50.0 1016
1.Create a remittance order and select bank transfer asthe payment method.
Enter the amount you need to remit, click [SendNow], enter the remittance payment method page and select the payment method[Bank Transfer].
Pleasefill in according to the transfer amount. More or less transfer amount willaffect your money arrival time.
Note: PandaRemit provides each user with a unique account number to receive funds.
2. Exit Panda Remit and use the Commonwealth Bank app tomake transfer.You can make bank transfer after Panda Remit has created aremittance order.
Step 1. Open Commonwealth Bank APP.
Click [Pay&Transfer] to start the banktransfer payment, select [Pay someone] to add the payee.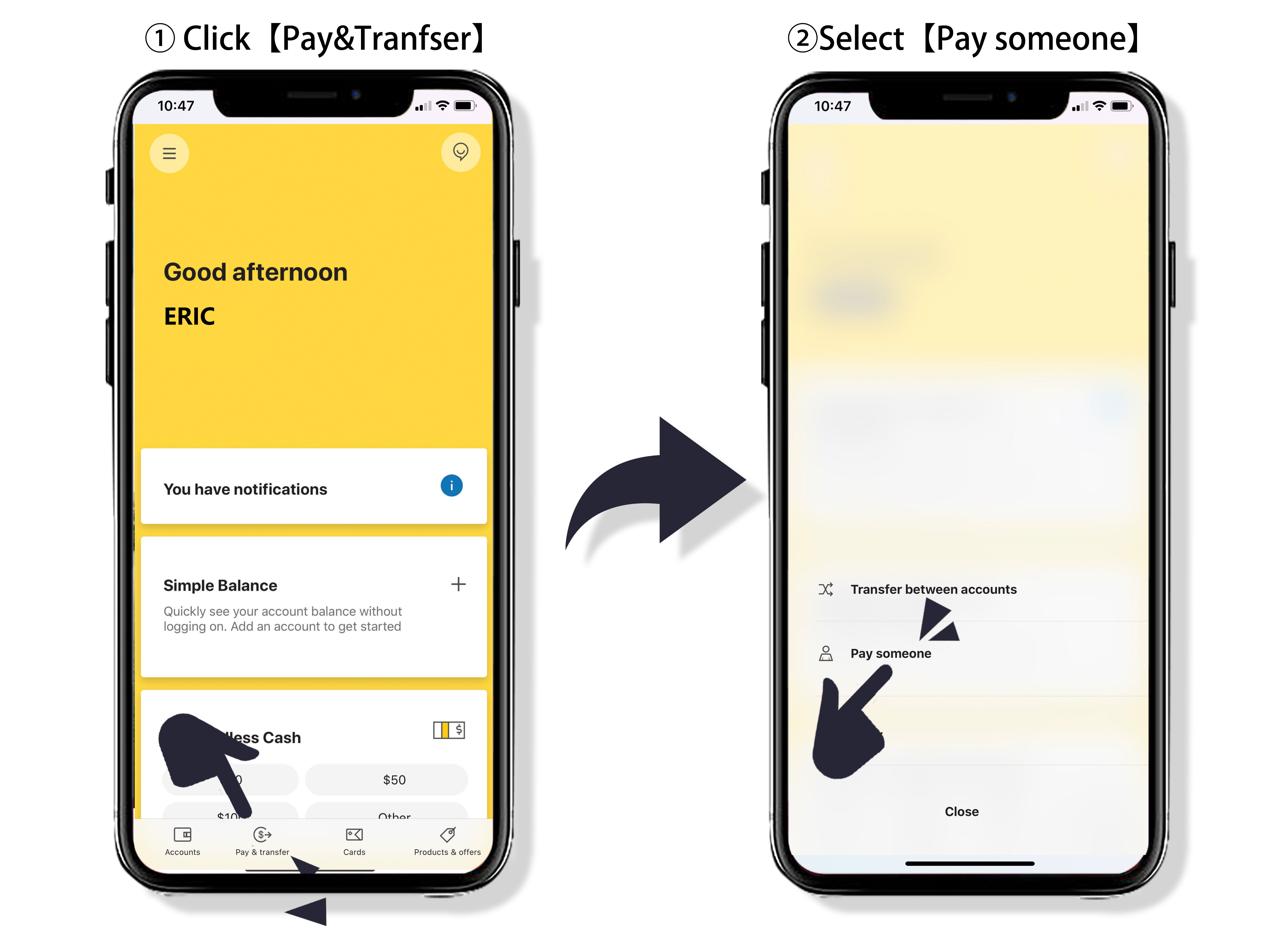 Step 2. Enter [Pay someone] and click[+] to add a new payee. Select [Bank account] tocreate a new payee based on the bank transfer details.
After creating and confirming that it iscorrect, click [Next] to enter the next step.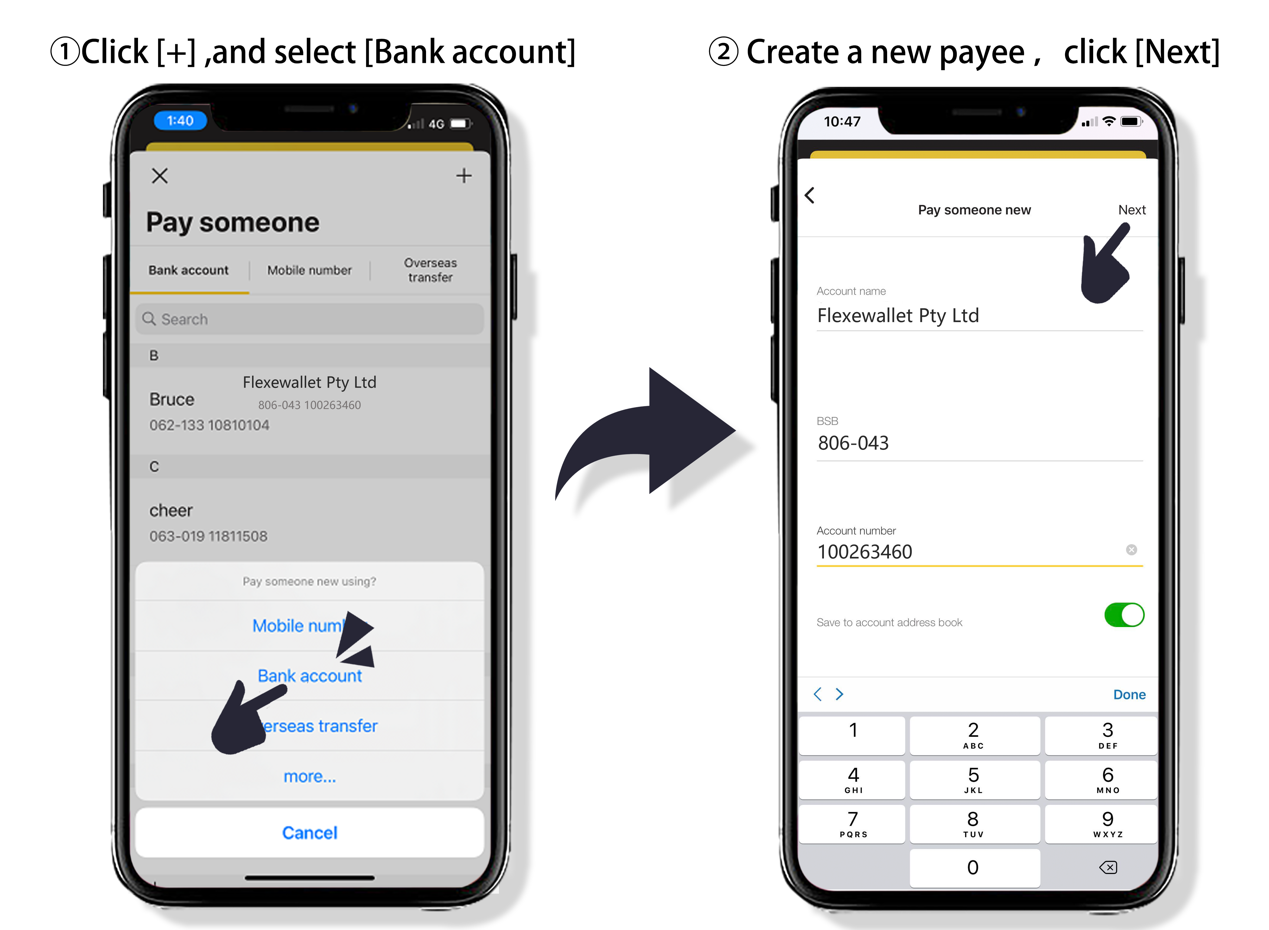 After entering [Payment details],enter the amount you want to transfer AND remittancehandling fee in [Amount] (subject to the transfer amount in the bank transferinformation)
If there is no problem, click [Pay] to enter the nextstep.
Step 3. After confirming that the banktransfer information is accurate
Click [Pay] and select [Pay now] to payimmediately
Enter the online banking password tocomplete the bank transfer payment.
Congratulations! Your bank transfer is completed!
After the payment is successful, money willbe arrived within 1-3 working days.
If you are using a JOINT ACCOUNT fortransfer, you need to provide a transfer proof containing the names of bothparties.
Notes for bank transfer
Since the market exchange rate fluctuatesin real time, the exchange rate for bank transfer is subject to money arrivaltime.
After creating a bank transfer order,please complete the bank transfer as soon as possible, otherwise the order willbe cancelled.
Bank transfer orders are expected to take1-3 business days to process. The specific processing time will be determinedby the Australian bank.
According to the bank's risk control andyour online banking security settings, SMS verification may be required whenmaking bank transfers.

Australian Bank Transfer Payment Tutorial(English)
汇款中国请点击以下链接:
👉 熊猫速汇PC官网