Send money from Singapore to global
熊猫速汇PandaRemit - 2022-01-24 17:45:08.0 23160
0 handling fee
2 minutes to arrive
Highest exchange rate
Use PandaRemit to send money from Singapore
to more than 30 countries including Malaysia, India, Indonesia, Thailand, Bangladesh, Vietnam, the Philippines, Hong Kong, the United States, the United Kingdom, and Europe
Please check the video tutorial
👇
https://www.youtube.com/watch?v=FnGaToDnxFw

How to open an account?
step1 :
Fill in personal information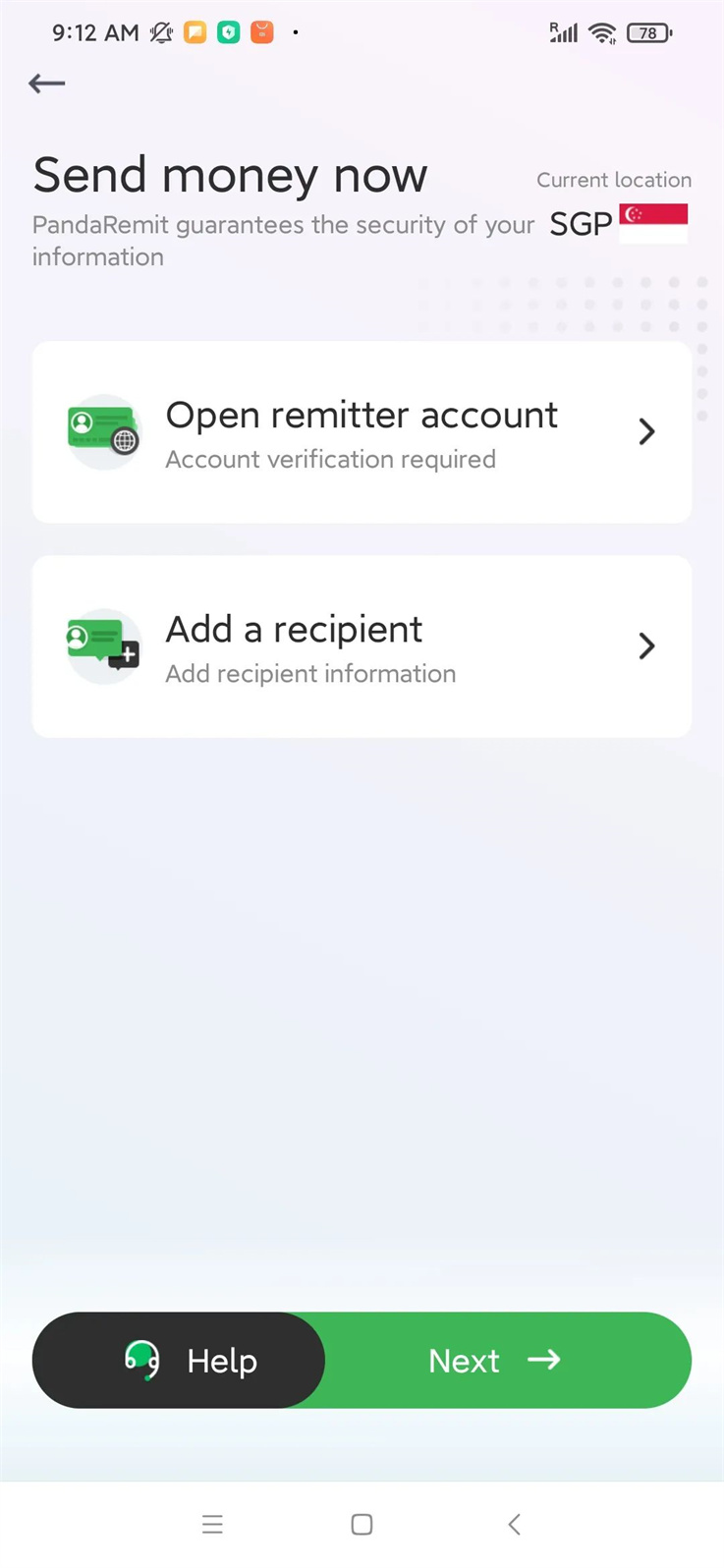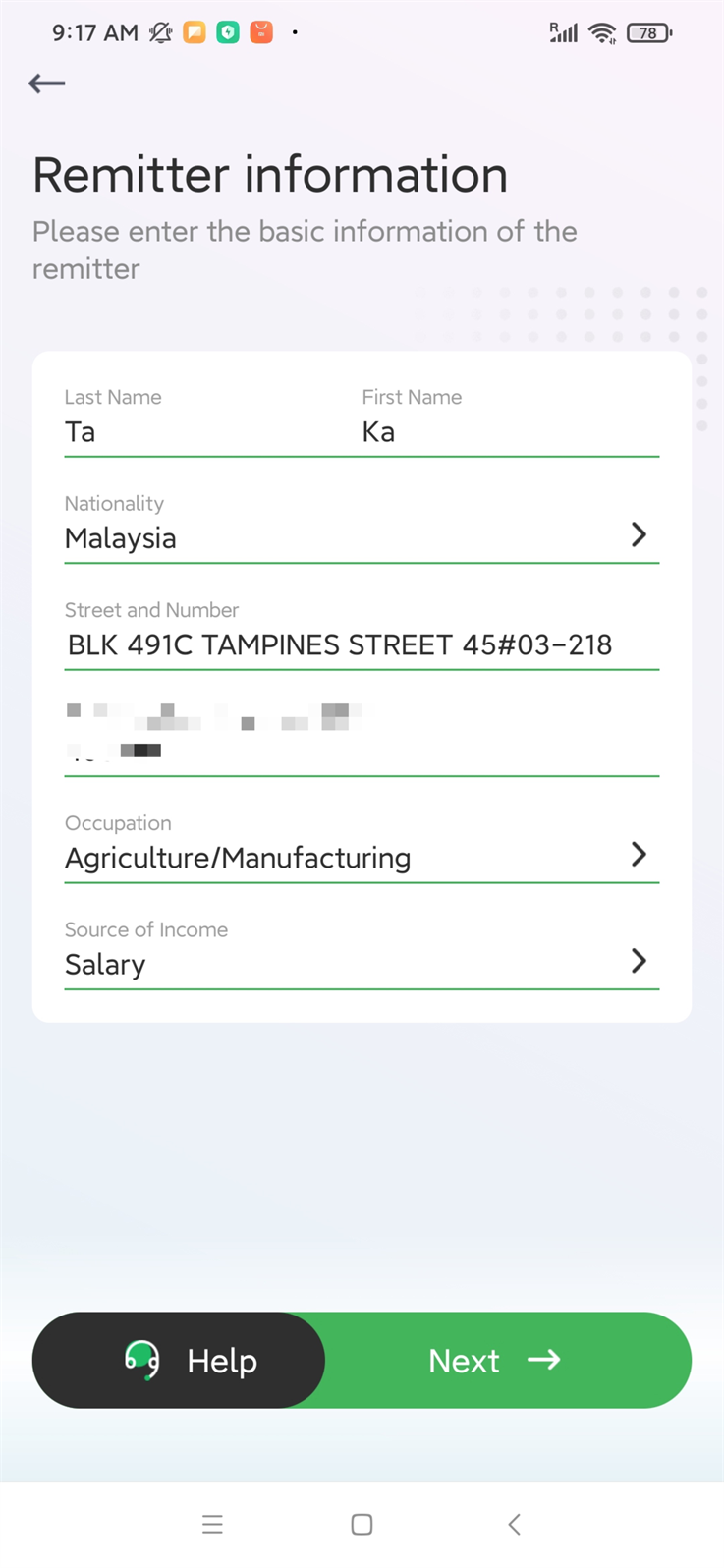 step2:
Document OCR recognition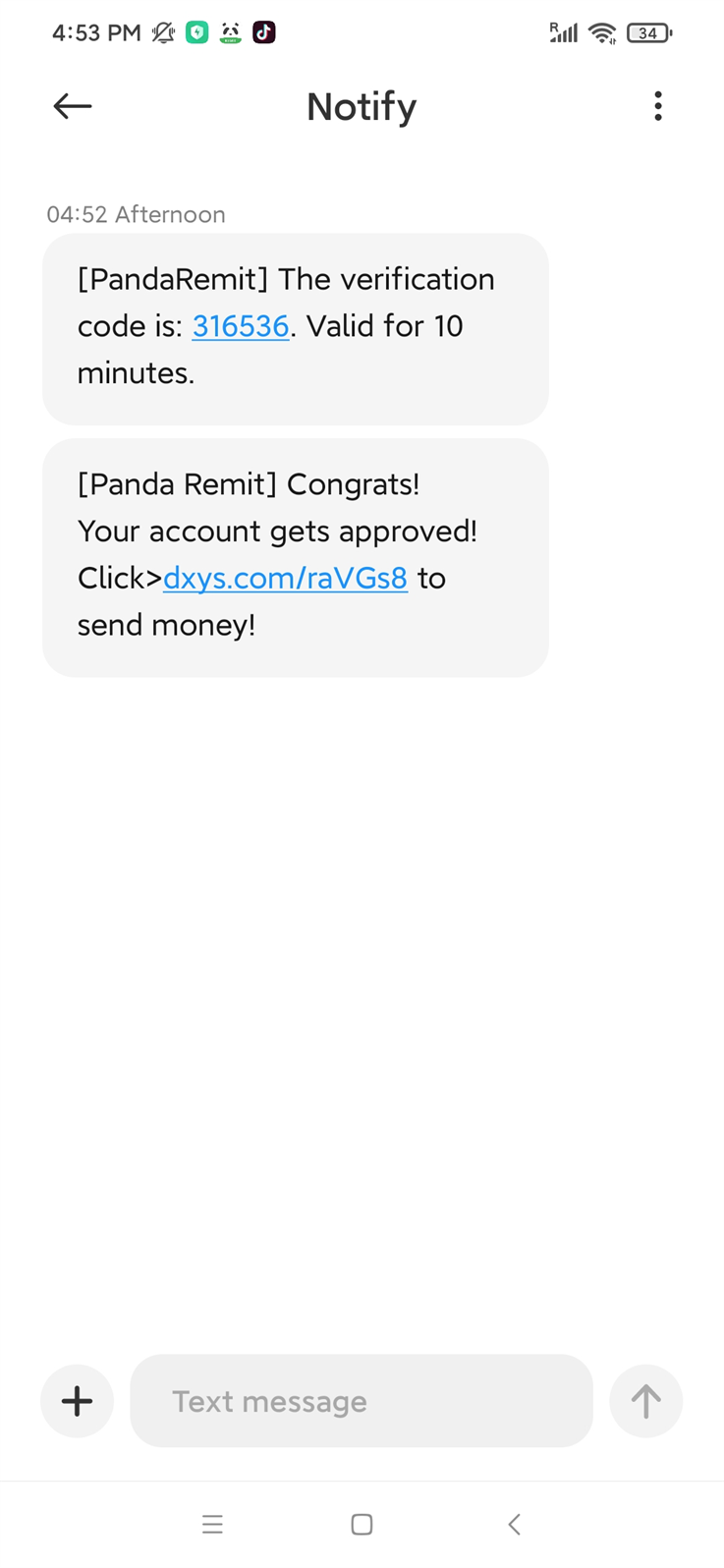 How to add recipient account ?
Singapore-Malaysia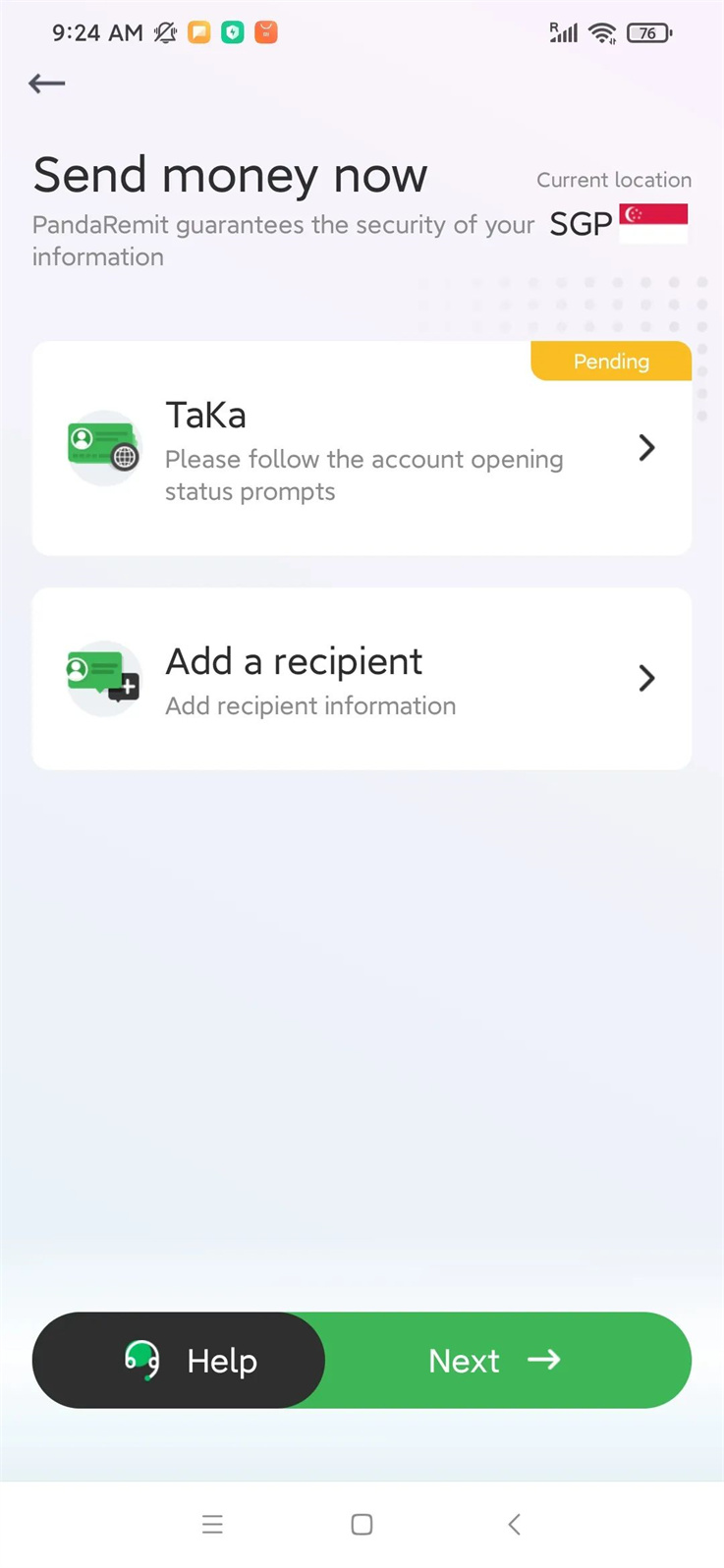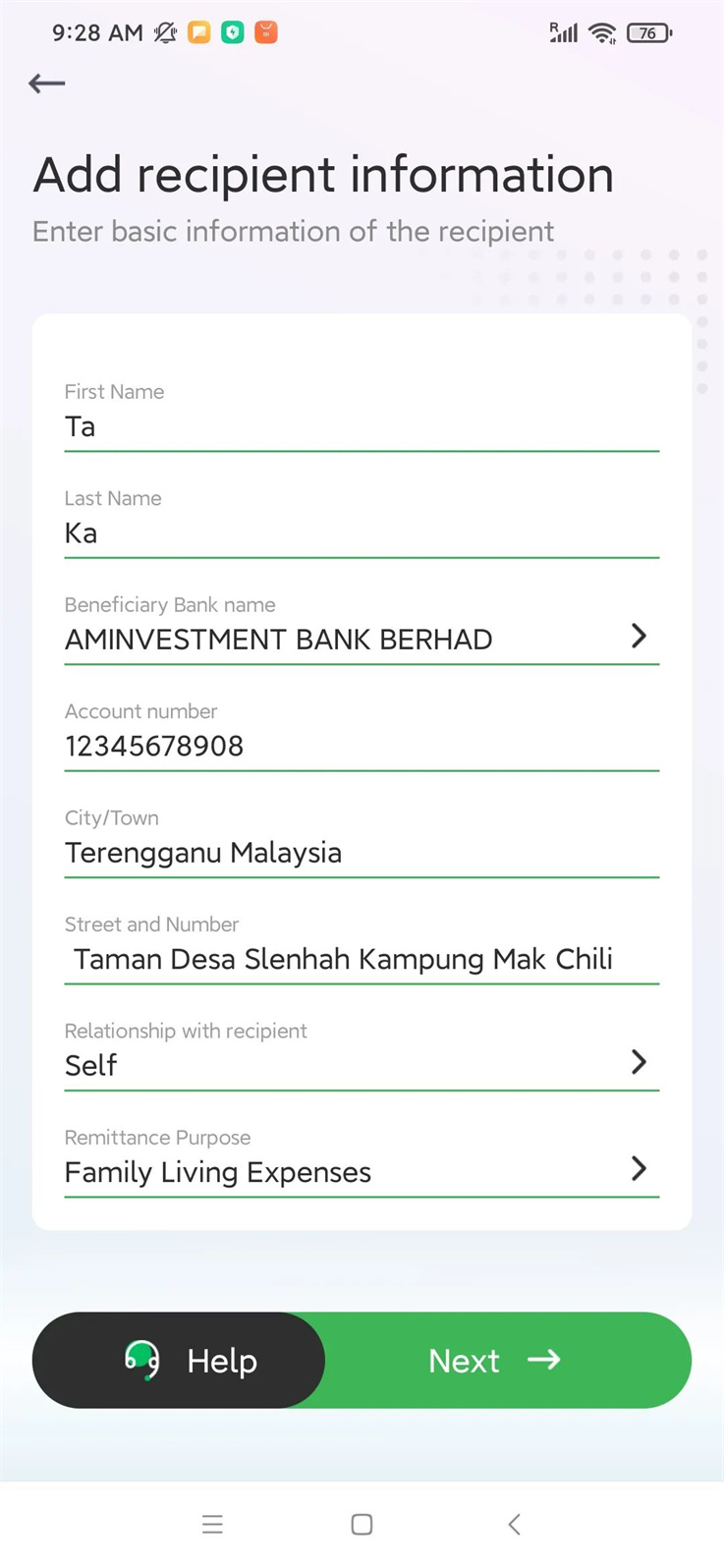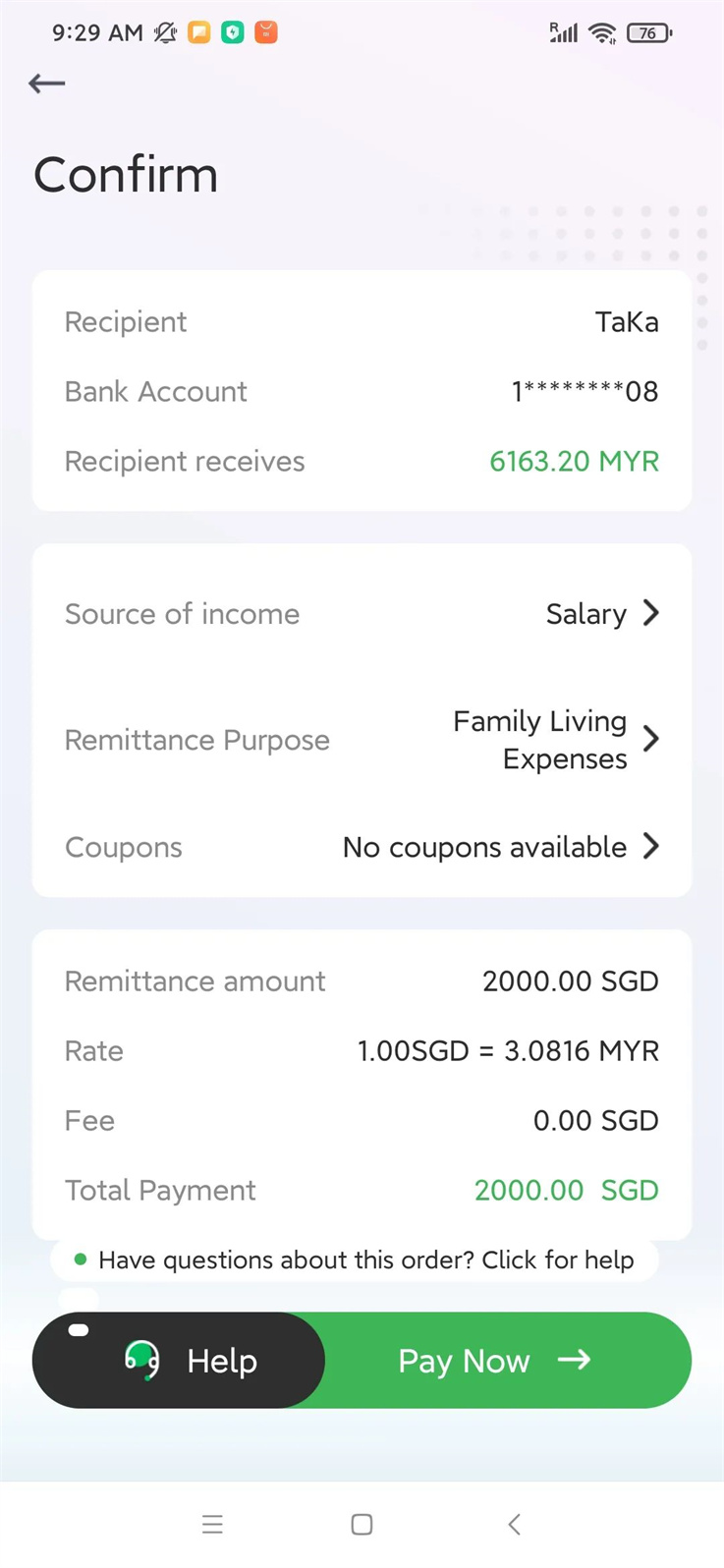 Please confirm your recipient information and account number


How to pay?
You can choose
PAYNOW,
Bank Transfer and ATM Transfer three methods.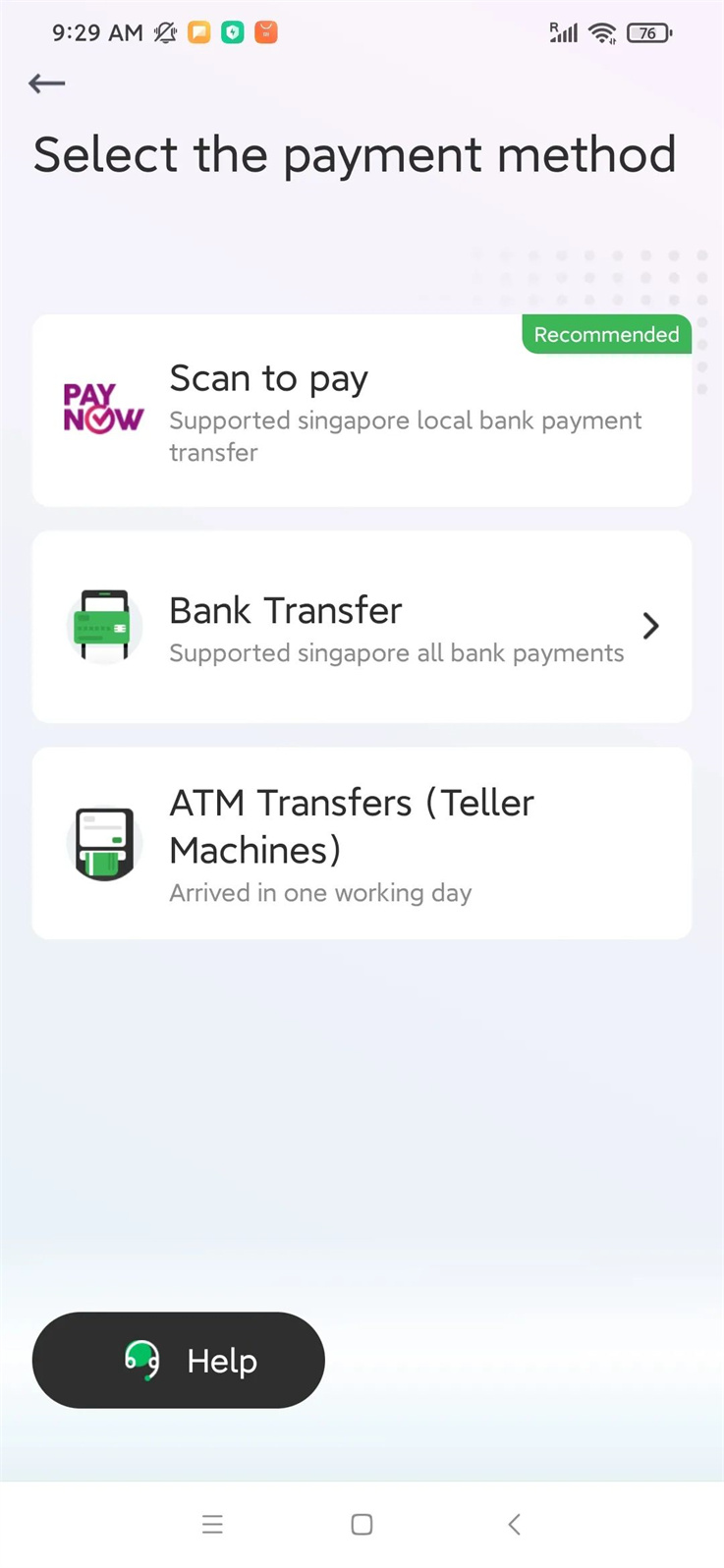 Payment
You can choose PayNow 、Bank Transfer、ATM transfer
POSB BANK
Bank transfer-POSB Bank
Account Number: 0720360249
Account Name: WO TRANSFER PTE LTD
step1:
Open the POSB online banking app, click transfer and select a bank account.
step2:
Select bank account.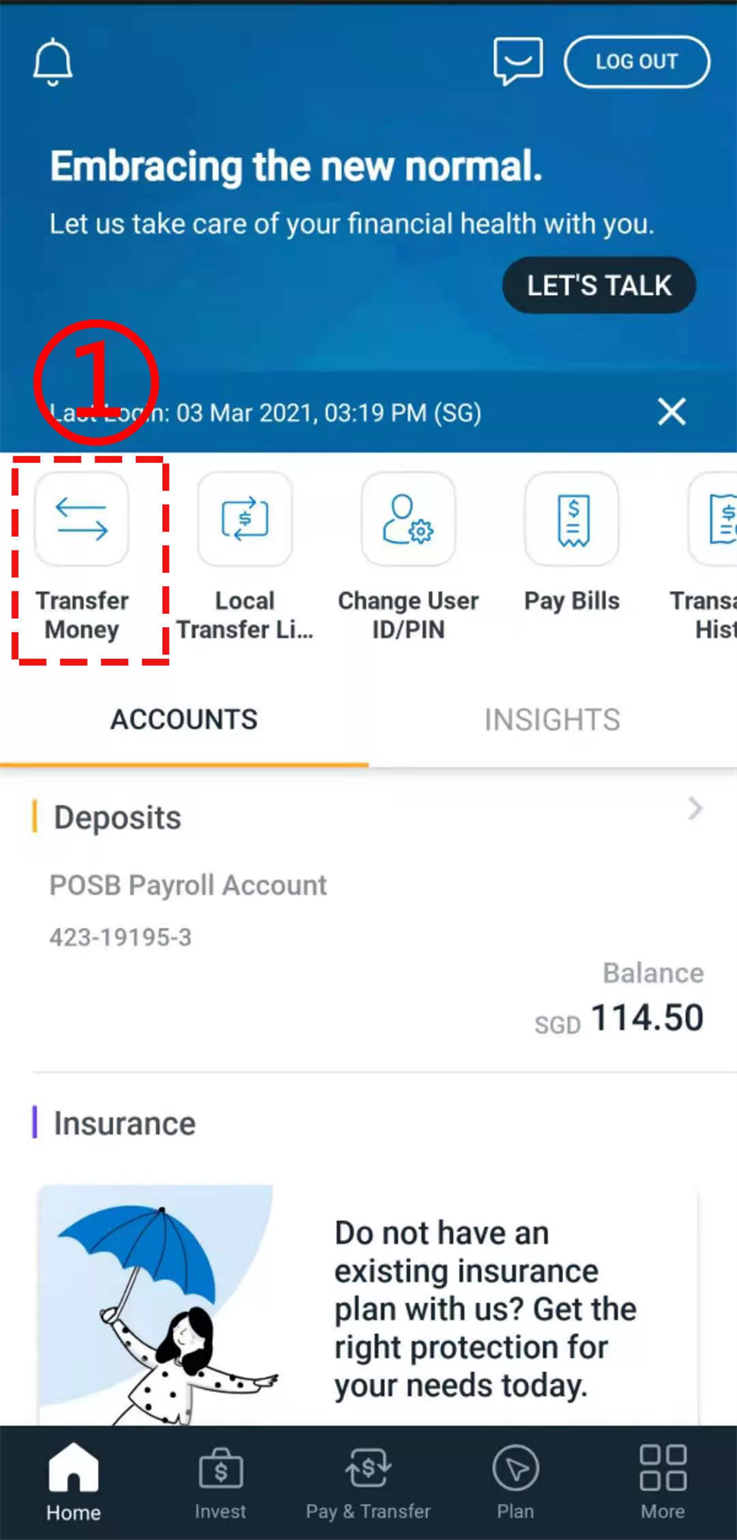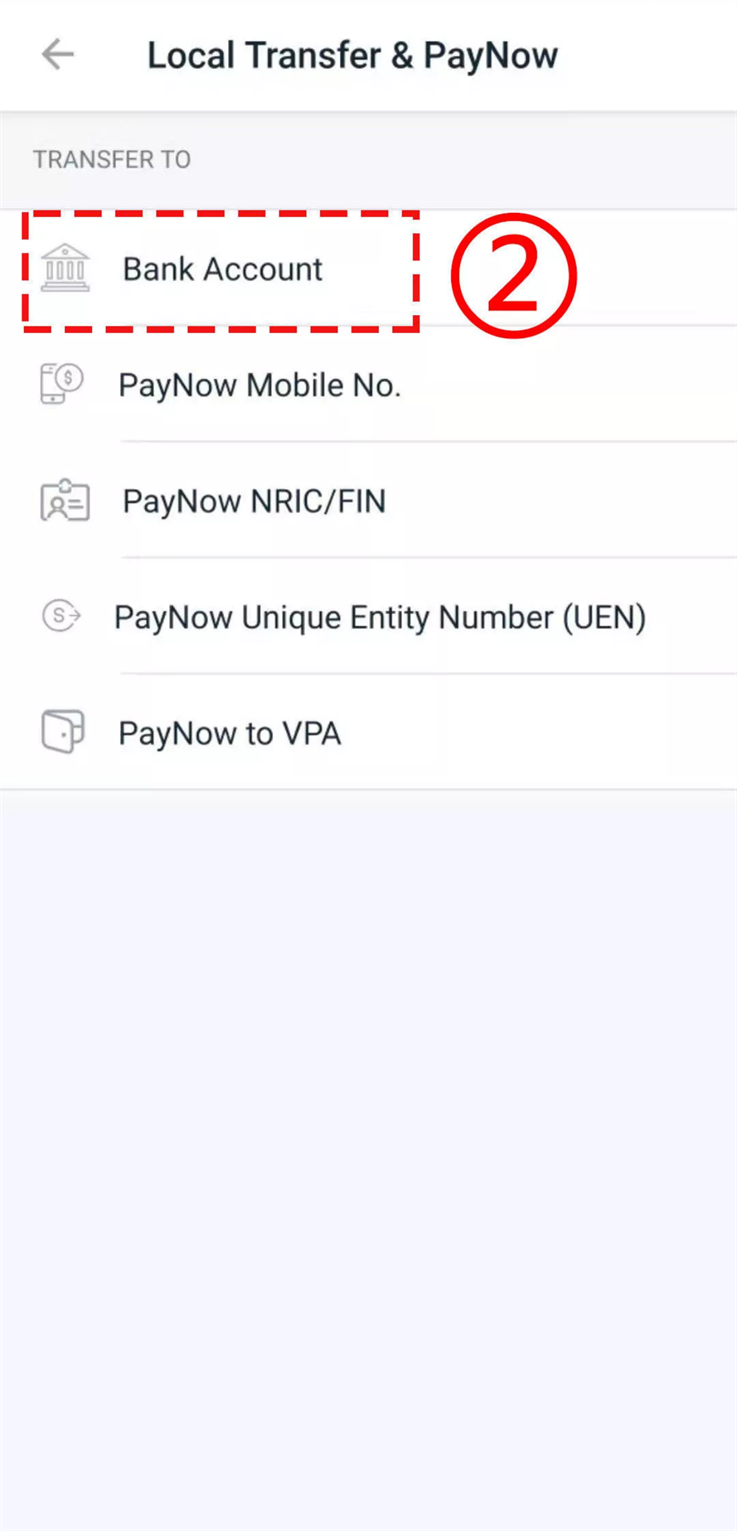 step3:
Enter Account Number:0720360249
Account Name: WO TRANSFER PTE LTD
step4:
Confirm payee information.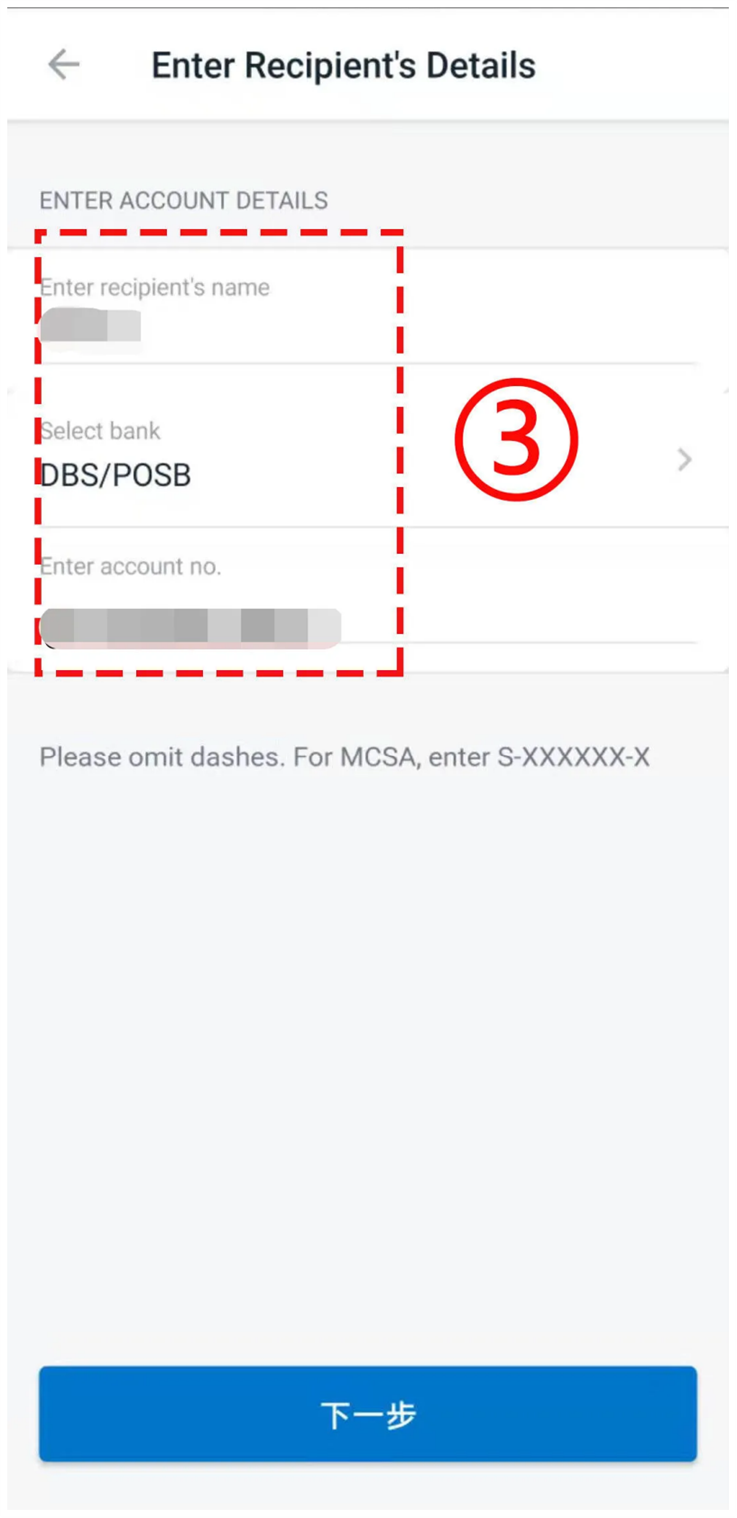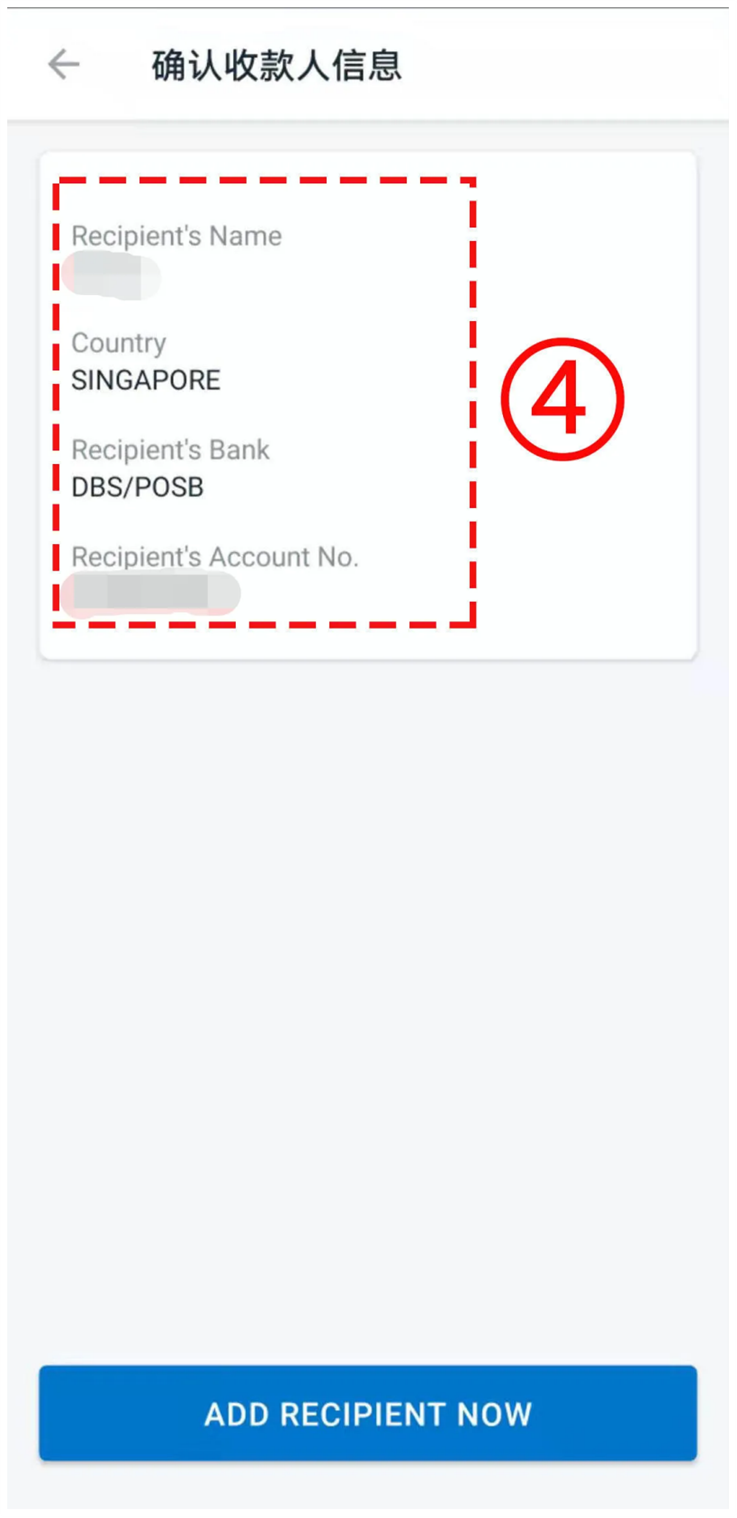 POSB BANK
PayNow-POSB BANK
UEN:201941244H001
Bank Name:DBS BANK LIMITED
step1:
Click and select transfer money.
step2:
Select paynow.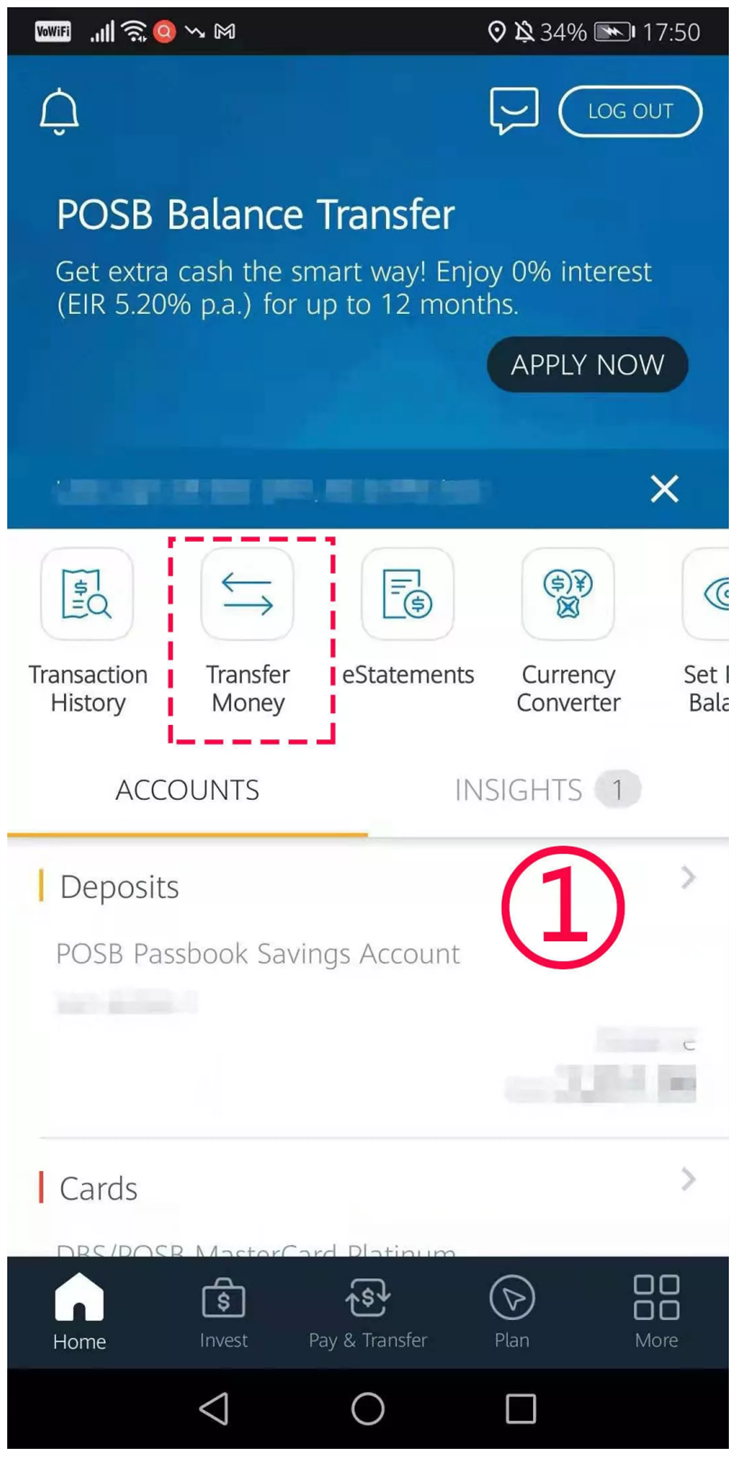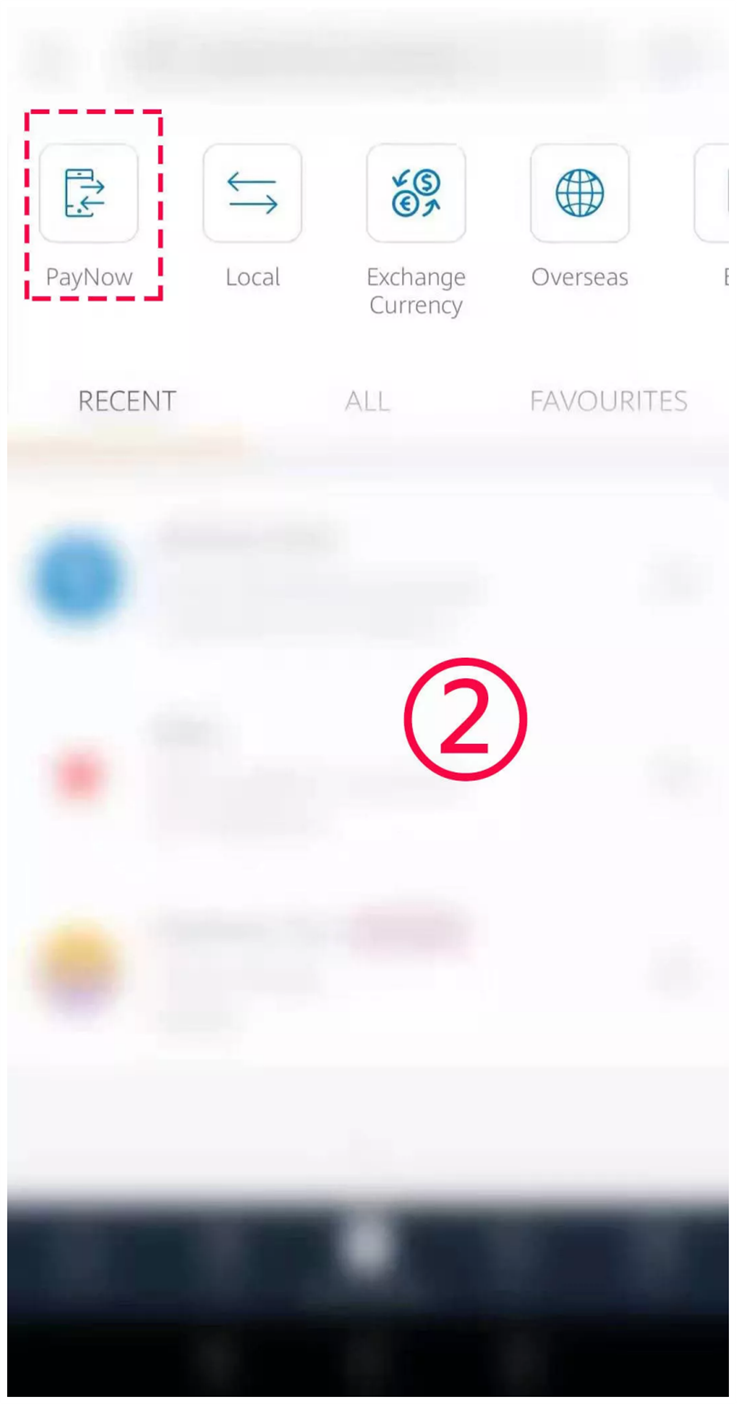 step3:
Select paynow to UEN.
step4:
Enter UEN number of Panda Remit collection account (201941244H001)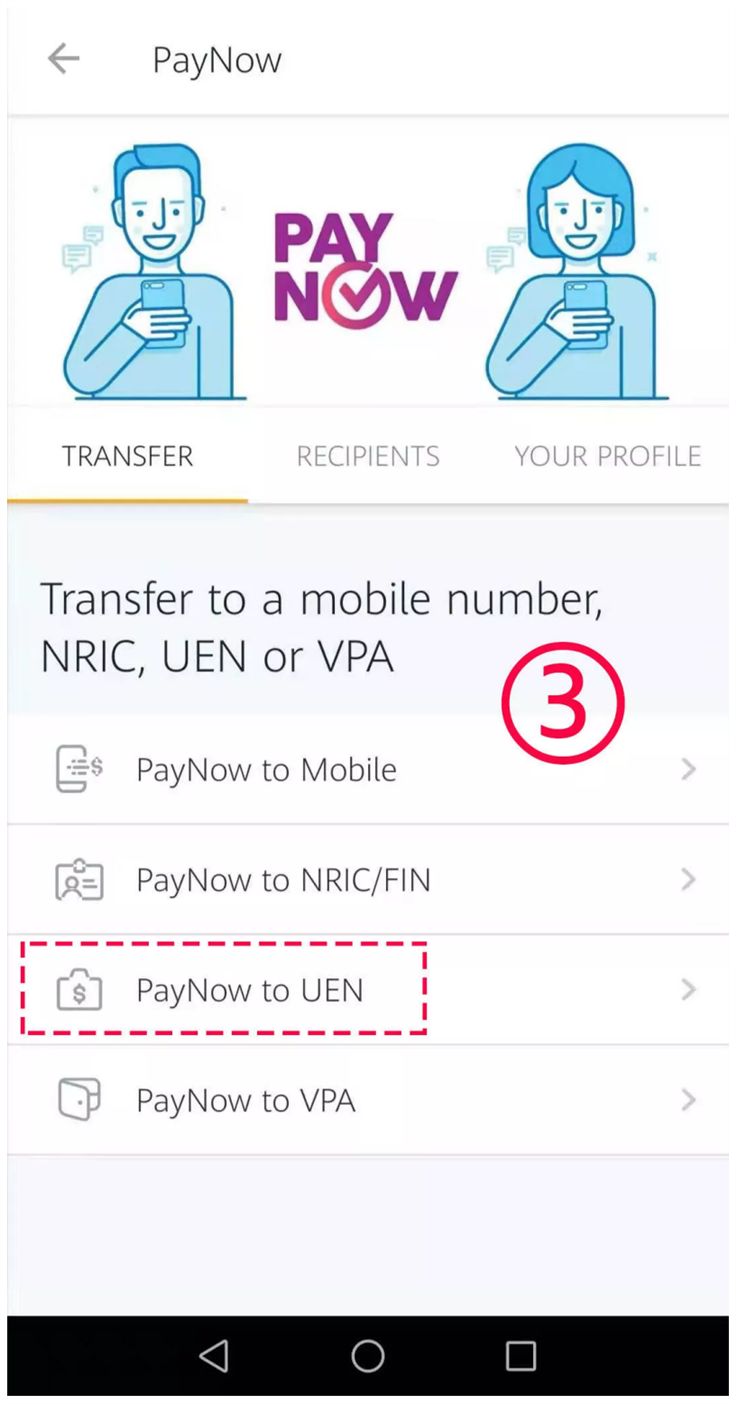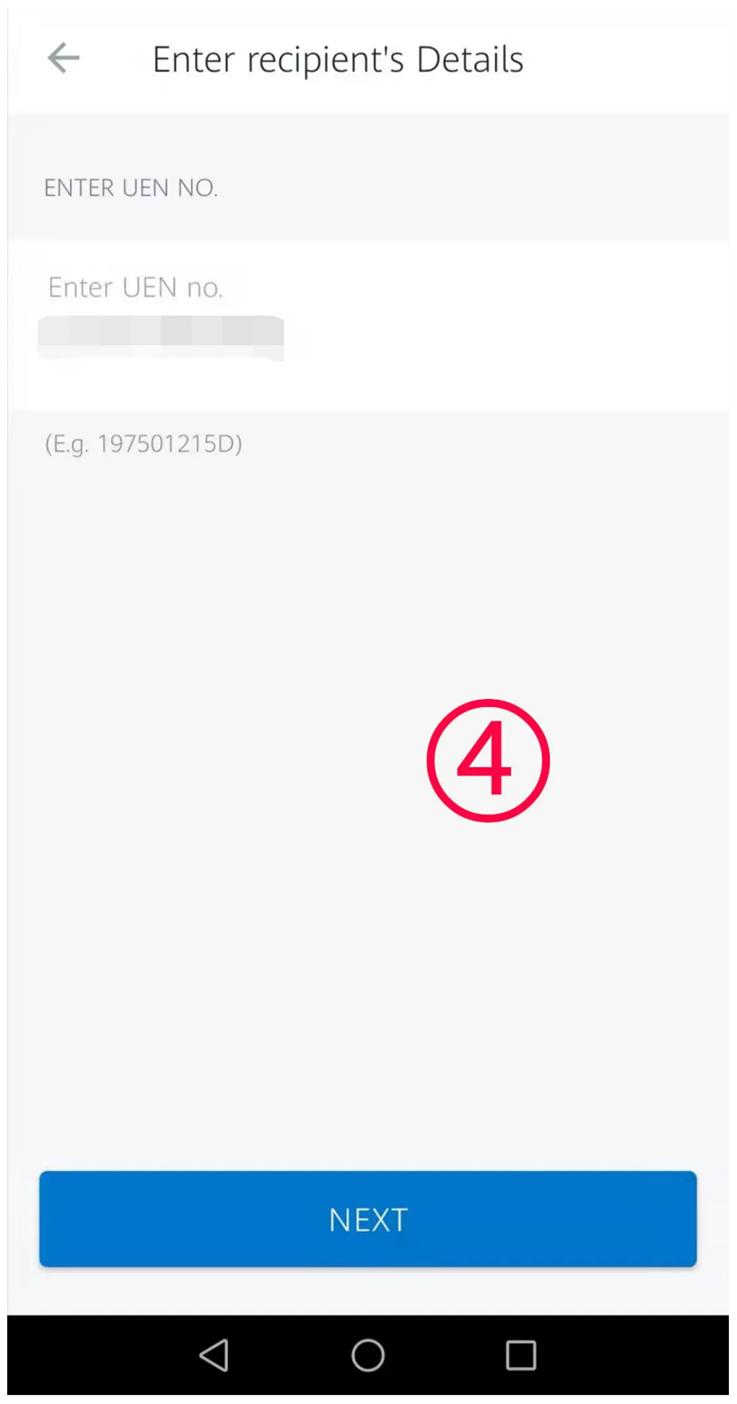 OCBC BANK
ATM Transfer-OCBC BANK
step1:[login bank account number]
After inserting the bank card, enter the bank card password and select [Chinese] to use the Chinese service. Then Click[other]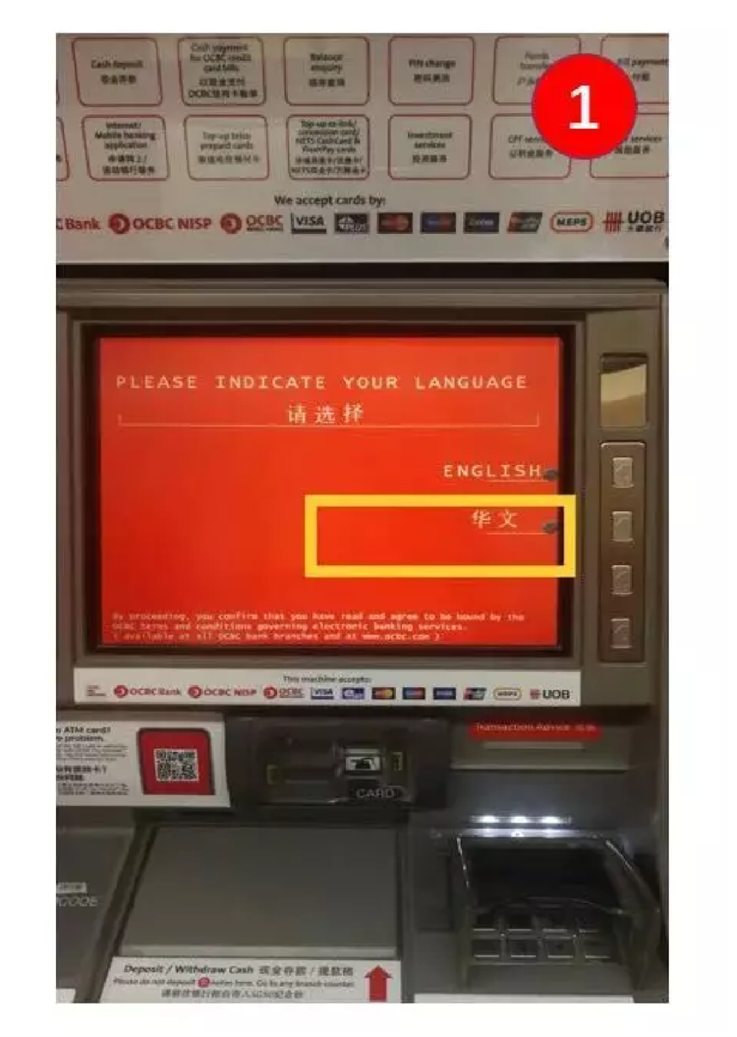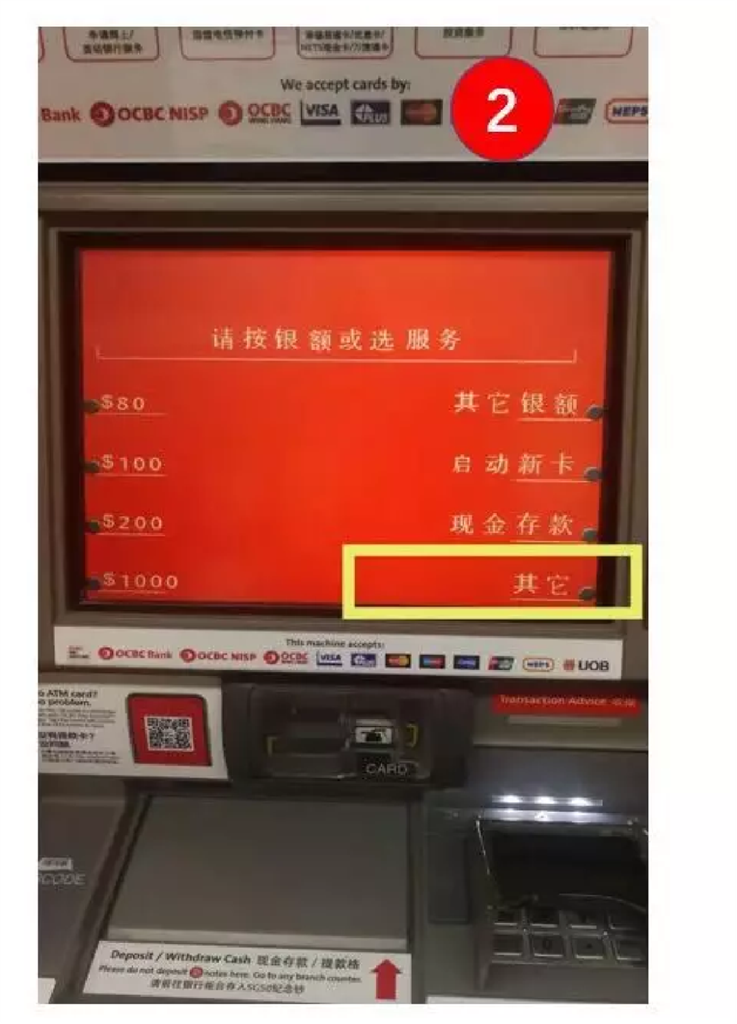 STEP 2 [transfer]
Click [transfer], select [from my receipt account] in the transfer out account, and then select [other bank account] in the transfer in account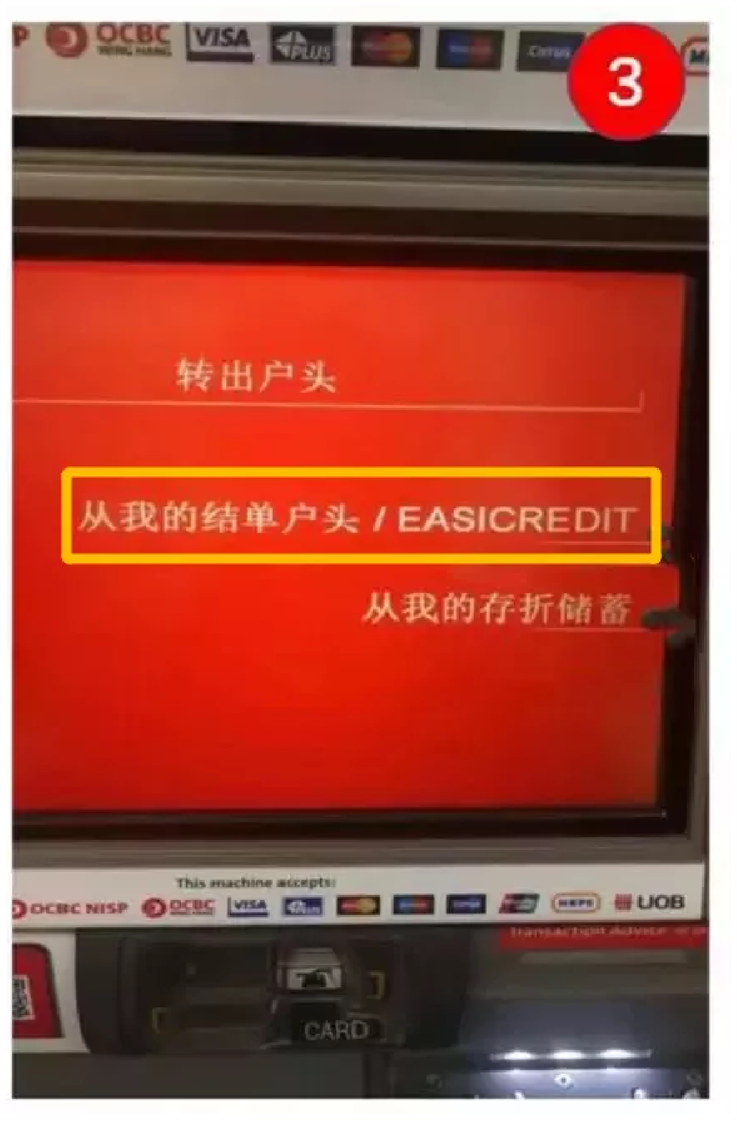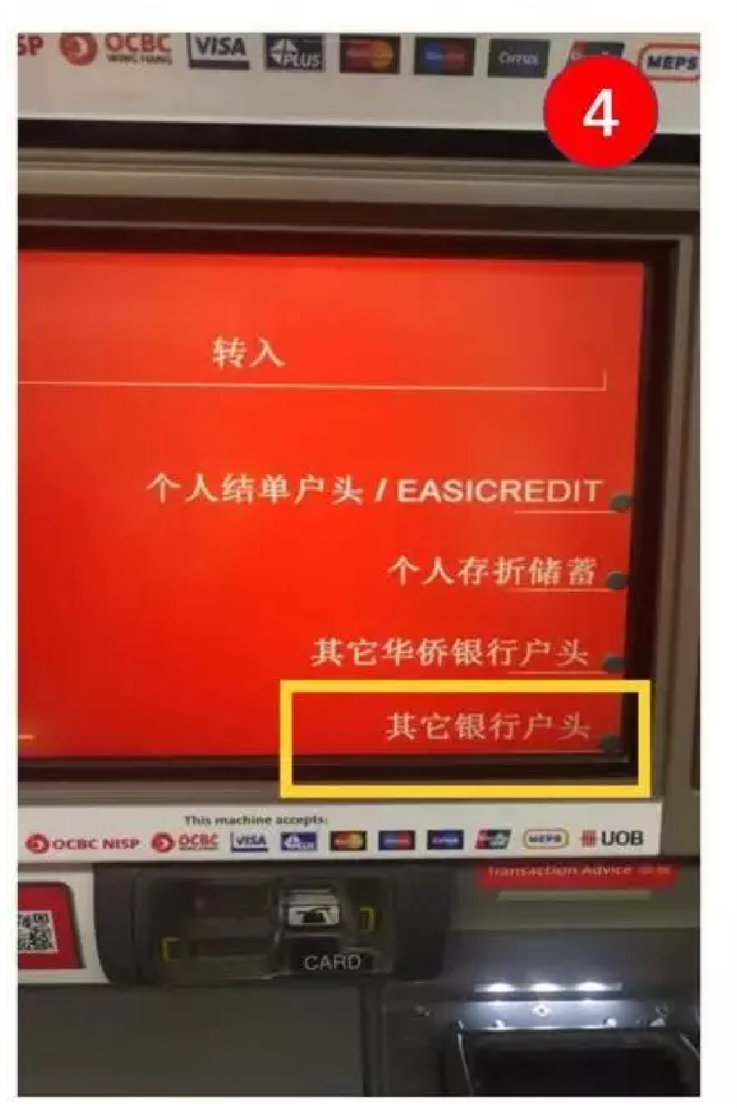 STEP 2 [transfer]
Then select【DBS / POSB】when selecting the bank for transfer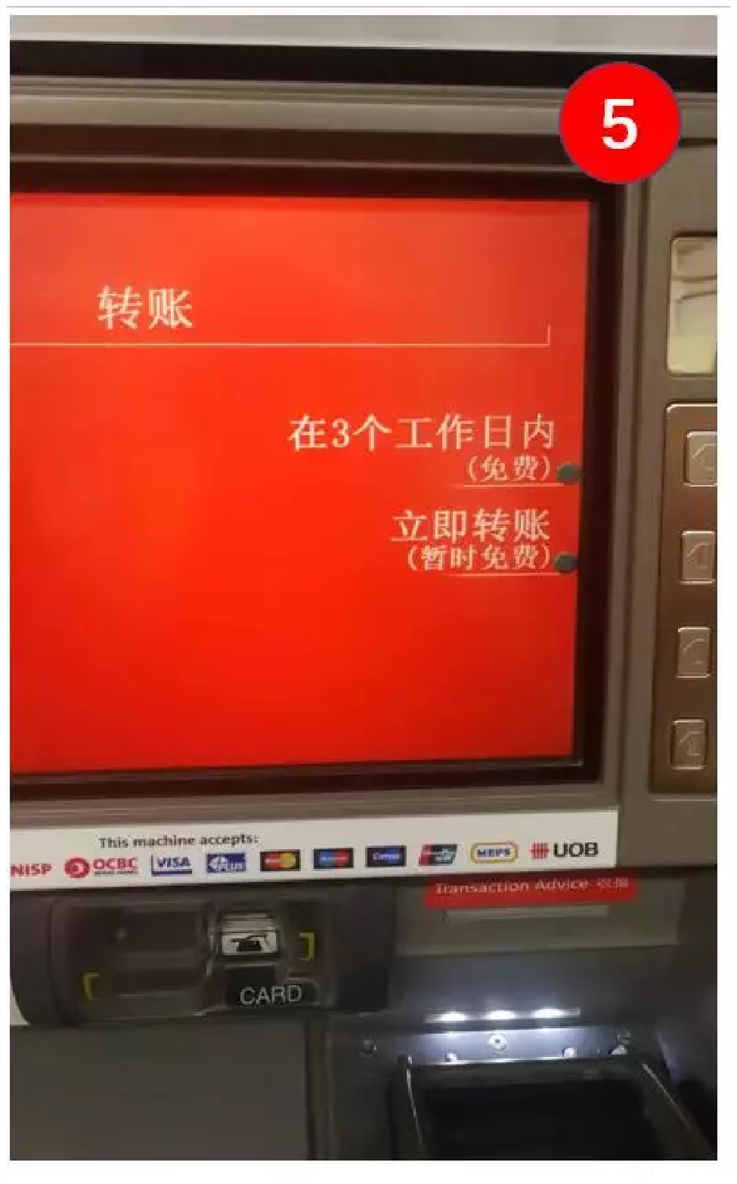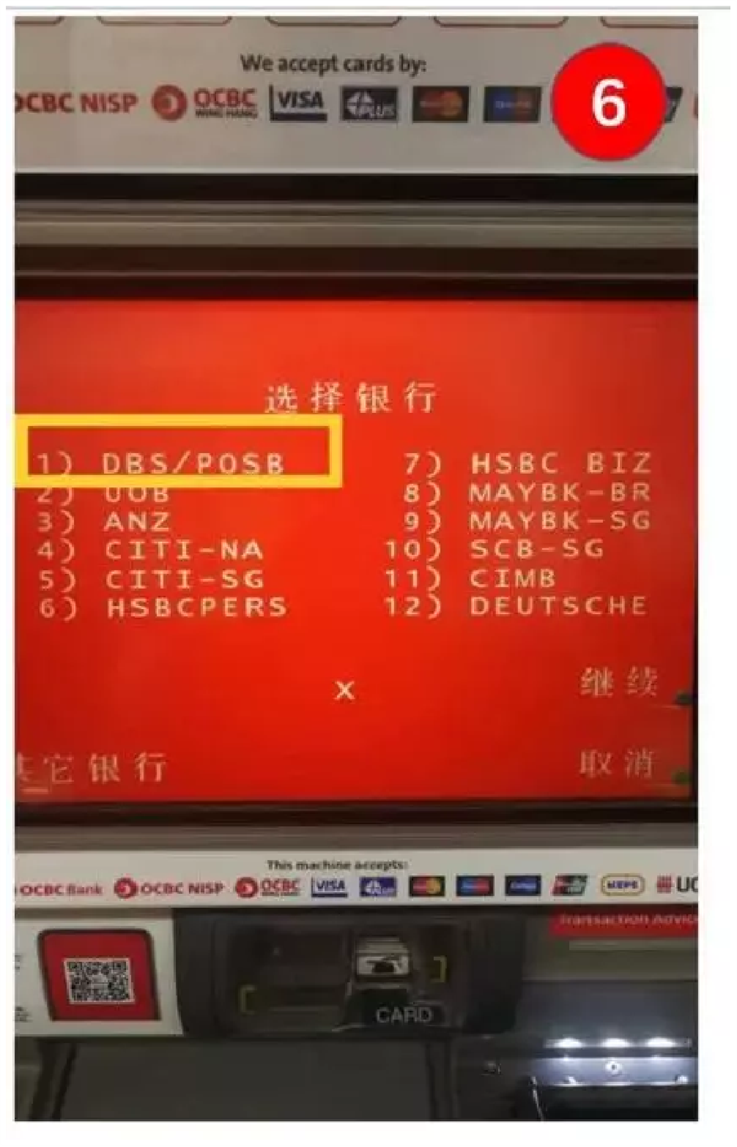 STEP 2 [transfer]
Then enter the bank account provided by Panda Remit: 0720360249 and confirm.(do not transfer the wrong account, subject to the panda collection account shown in the order)
Finally, the amount transferred into the bank account must be consistent with the amount of Panda Remit remittance order. Otherwise, the order cannot be processed!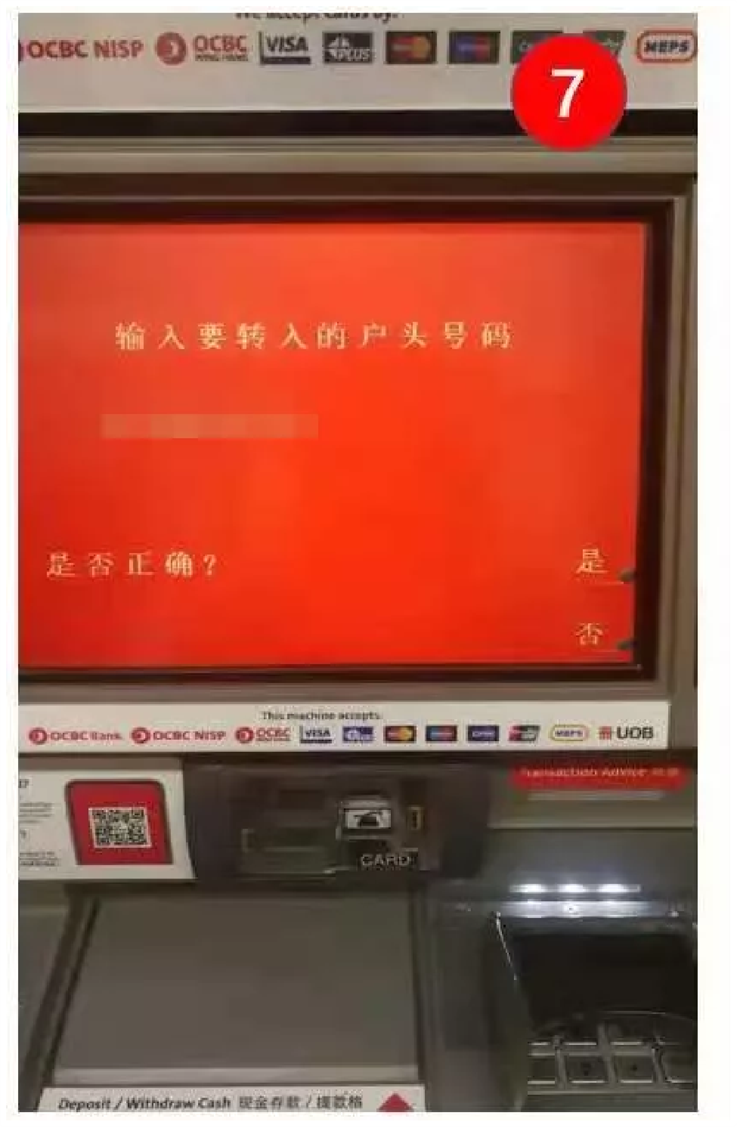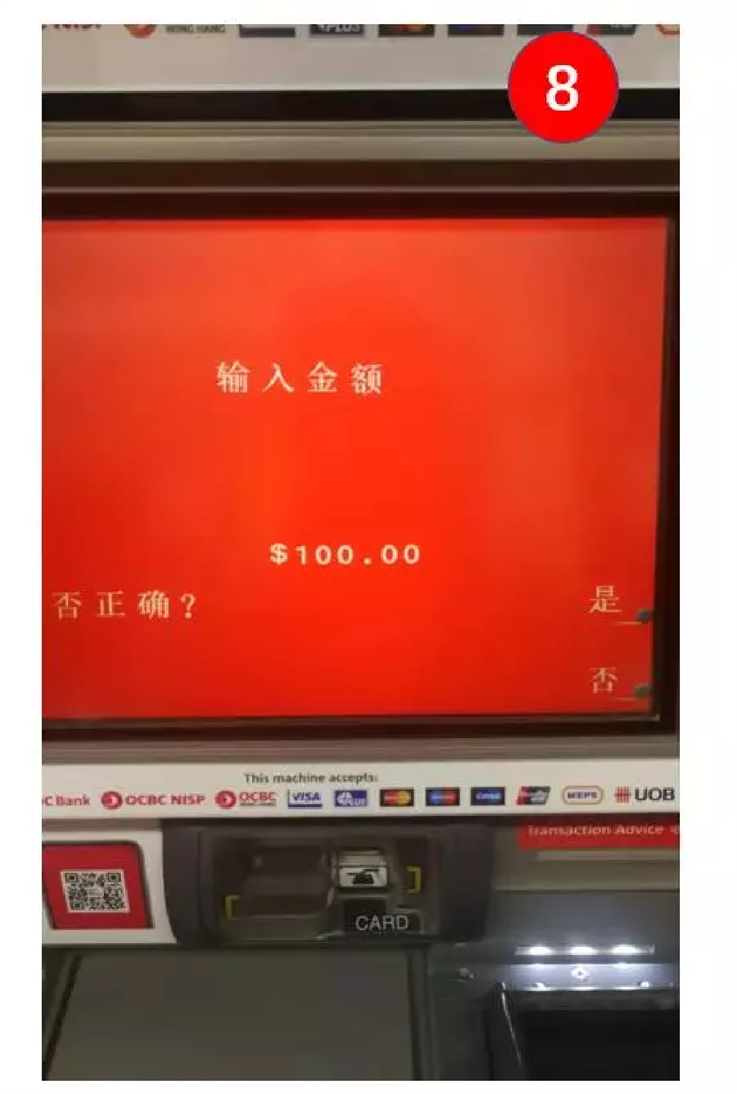 STEP 3 [save bank note and upload]
After saving the bank note, take a picture of it, open the transfer interface of Panda Remit app and upload the bank note.
Finally, click I have transferred to complete the ATM transfer. Then wait for the arrival.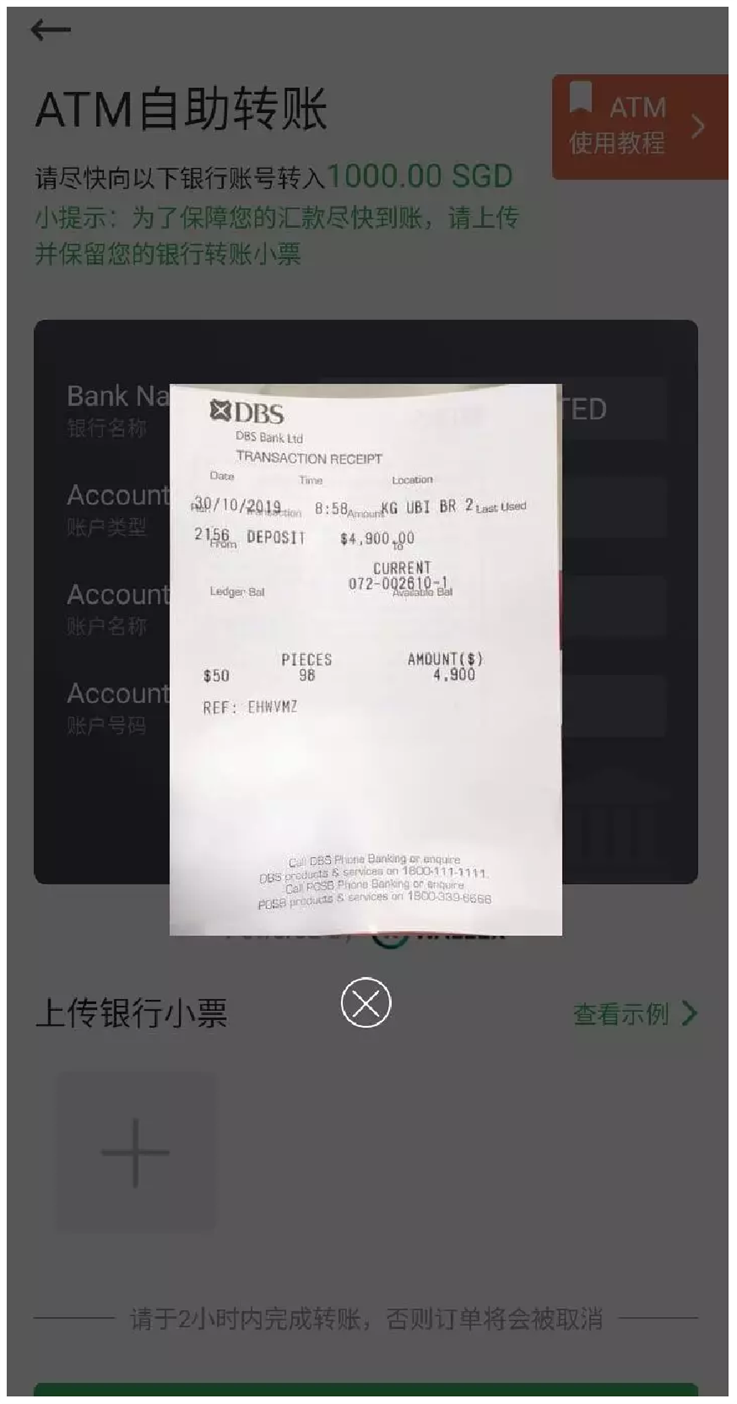 If you have any other questions, please click on the link below to contact online customer service
👇Click on the picture to consult online customer service👇
Whatspp:+852 6569 1521
汇款中国请点击以下链接:
👉 熊猫速汇PC官网