[Canada] How to use e-Transfer to send money in Panda Remit?
熊猫速汇PandaRemit - 2022-01-05 11:51:30.0 812

e-Transfer payment guide
1. Create an order in Panda Remit APP and choose e-Transfer to pay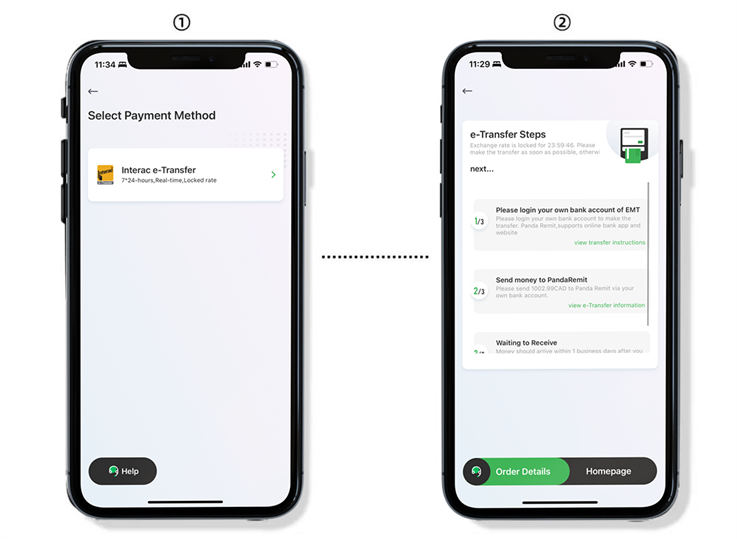 2.Open your online banking app
The following uses TD Canada Trust Bank (TD Bank) as an example
Step 1: Select (Transfers) in the main interface. If you are not logged in, a login prompt will pop up. Click (SEND MONEY) to enter the transfer interface.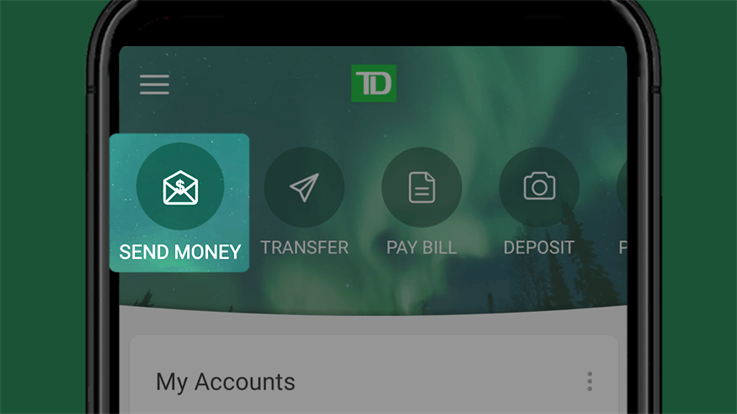 Step 2:
On the (SEND MONEY) screen, check to make sure you select (In Canada)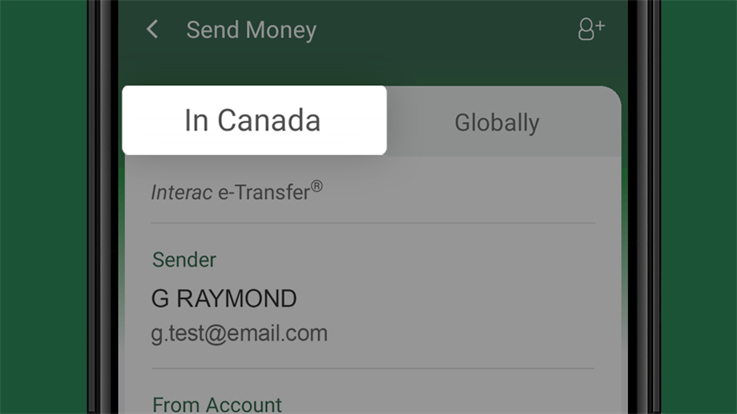 Step 3:
In the From Account drop-down menu, select the account you want to use for the transfer.

Step 4:
In the beneficiaryaccount (To) drop-down menu, select the individual or company to receive the payment.
If the name of the beneficiaryis not in the list, please select Add a Contact at the bottom of the list or the icon in the upper right corner of the screen to add the beneficiary. Then enter the beneficiary's name and a valid email address。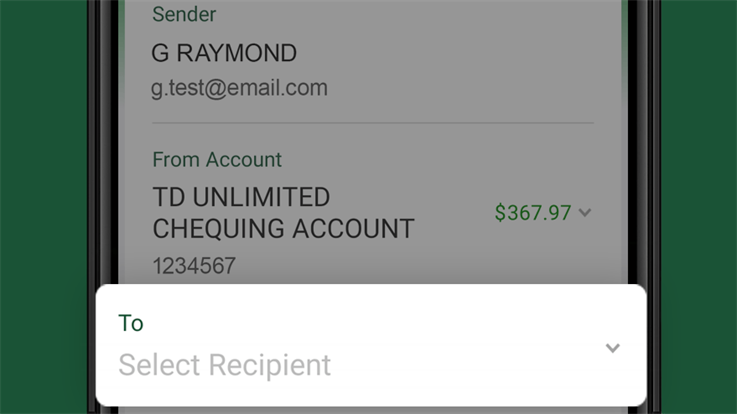 Remarks:Add Panda Remit- Canada Bank Account
Account Name:Panda Remit
Email:payment@pandaremit.com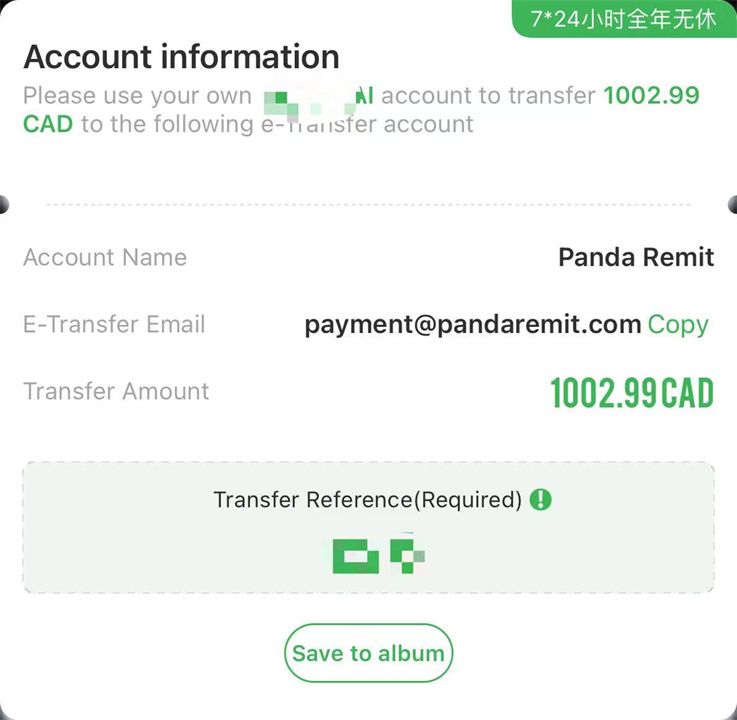 Please make sure that the displayed First Name/Last Name, email and phone number match the beneficiary's info
Because the transaction cannot be cancelled after the confirmation
Step 5:
Enter the transfer amount (handling fee should be in included)
Please note that transactions via Interac electronic transfers are subject to daily, weekly and monthly limits.
To check the transfer limit, just select How much can I Send? at the bottom of the screen.

Please note:
Please type the Note Number shown in the APP into Message Box.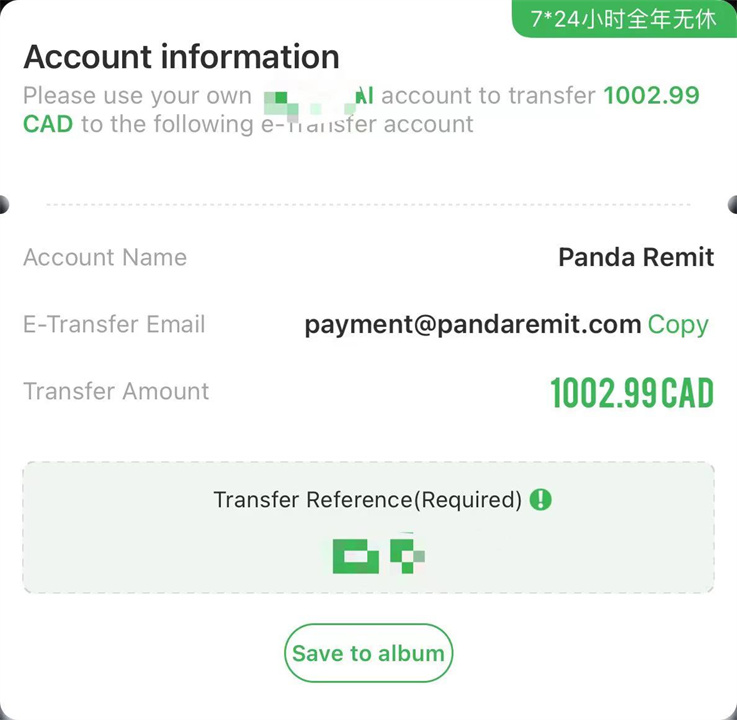 Then click Continue at the bottom of the screen.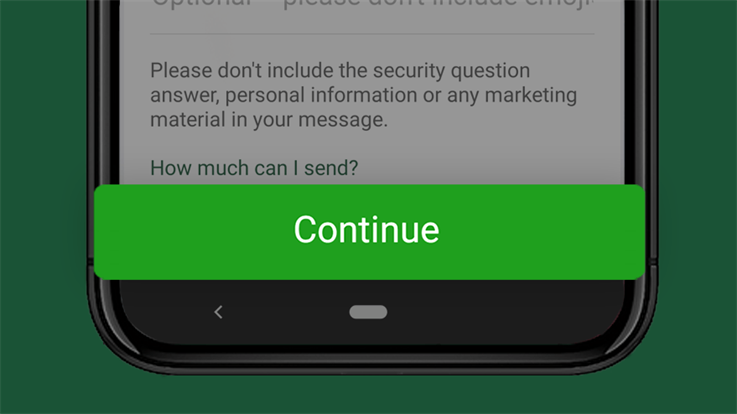 Step 6:
Reconfirm all information to ensure that it is accurate and consistent with the beneficiary's information.
If you need to modify any information, just select the Back arrow in the upper left corner of the screen.
If the information is correct, then select the Send Money button.
To cancel the transfer, please select the Cancel button.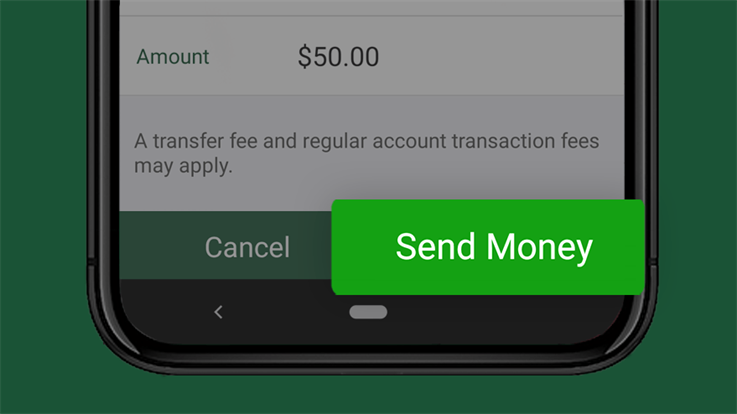 After your transfer is confirmed, a Transaction Number will be shown.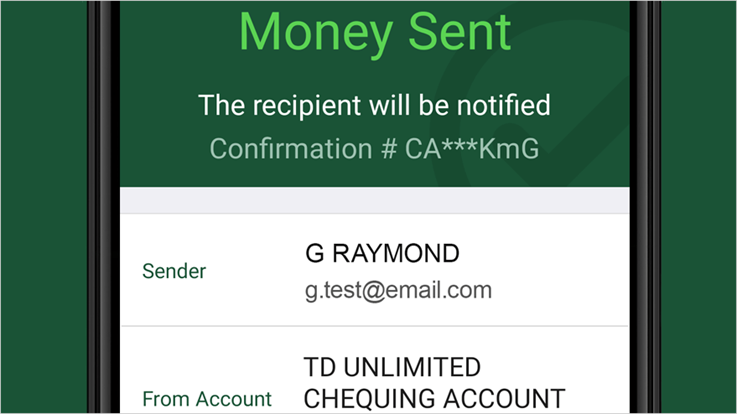 After you complete the payment, please return to Panda Remit , then you can check the transfer status and await process is done.
汇款中国请点击以下链接:
👉 熊猫速汇PC官网