POLI payment tutorial
熊猫速汇PandaRemit - 2022-01-06 16:52:25.0 315
Commonwealth POLi payment tutorialz
1.Create an orderin Panda Remit and choose POLi to pay.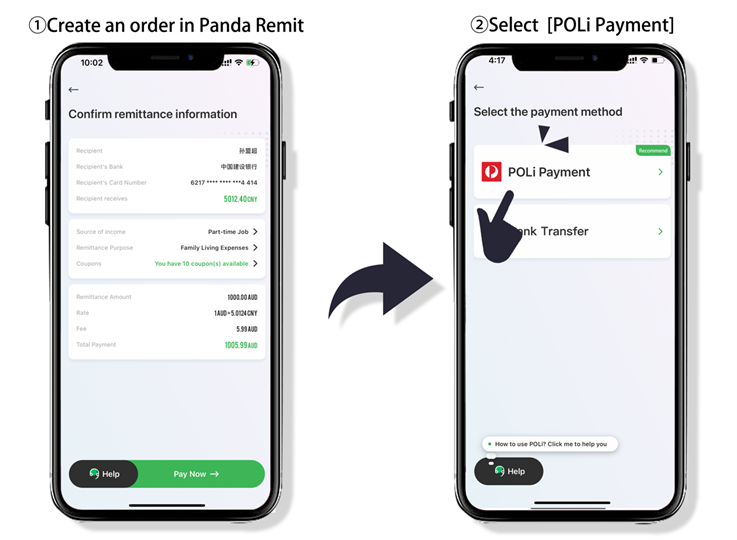 2.Click [Select your bank]
Select your bank and click [continue].
Enter your online banking account number and password,then click [Login]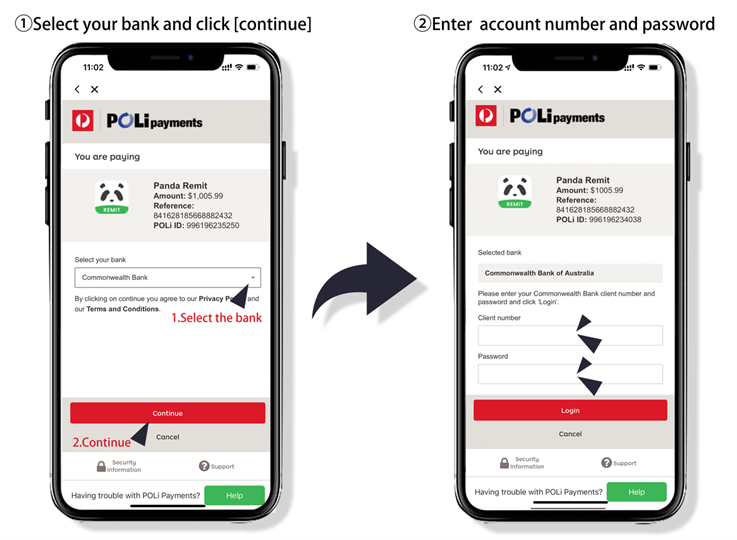 3. Confirm the order and your Account,generally saving. After confirming, click [continue]
Select the bank account to fill in theverification code, and click [Confirm] after confirming that it is correct.
Note: The verification code isautomatically sent by the bank to the Commonwealth Bank APP, please turn on themessage notification of Commbank APP in the phone settings.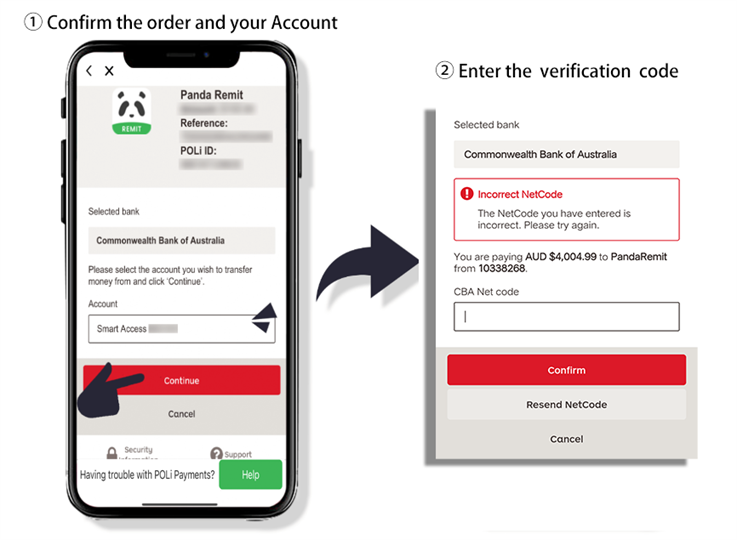 4. Complete POLi payment!
POLi and Banking Instructions (English)
Australian Bank Transfer Payment Tutorial(English)
汇款中国请点击以下链接:
👉 熊猫速汇PC官网